The Truth About Edie Falco's Sobriety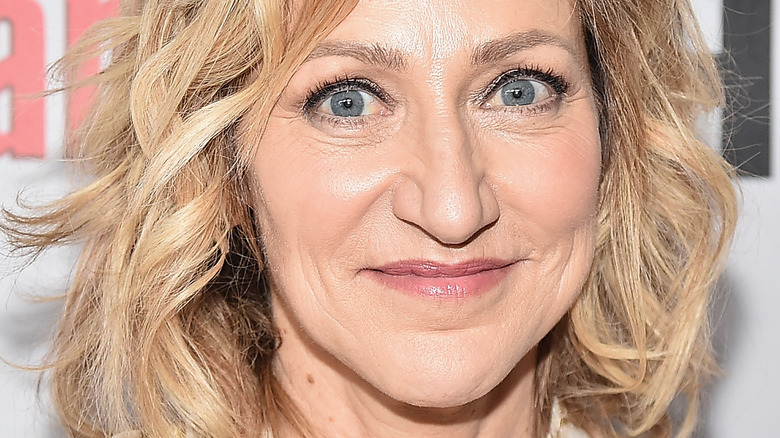 Theo Wargo/Getty Images
On January 10, 1999, Edie Falco was thrust into the mainstream when "The Sopranos" debuted on HBO. As Carmela Soprano — the matriarch opposite James Gandolfini's Tony Soprano — Falco's character occasionally enjoyed a glass of wine with dinner, like a good Italian American mother would do. But, as Falco told NPR, Carmela always kept a distance between herself and her environment. 
"When I've looked at it, it seems like my hands were always up, bent at the elbows, almost like the nails would hit something if she went too close, or something. That was a big part of it," she noted. "That she was somehow protected by armor from her whole environment in one way or another, internally and externally."
Unfortunately, Falco was not as "protected from her whole environment" as one of her most infamous characters was. In her follow-up role, Falco got to explore the depths of addiction, which is something she knew more than a little bit about. Read on to find out the truth about Edie Falco's own struggles with addiction and path to sobriety.
On 'Nurse Jackie,' Edie Falco's character struggled with addiction
Shutterstock
On the hit Showtime series "Nurse Jackie," Edie Falco played a woman whose addiction to pills cost her a marriage, a relationship with her children, and even almost cost her a career. 
And as she told The New York Post, she drew upon her own experiences to portray the titular character to great effect. "Dealing with that feeling of steadiness about how to proceed, that's long gone. But it's still part of what I remember," she said. "It's like learning to ride a bike, you know? You have to get your bearings and you have to stay stable. And balanced."
When Falco took on the role, she had been clean and sober for more than 20 years. But in the sixth season of the show, "Nurse Jackie" relapsed. How did Falco handle that change? Read on to find out how that plot twist had a positive effect on Falco's sobriety.
Edie Falco said her TV character's relapse was 'therapeutic'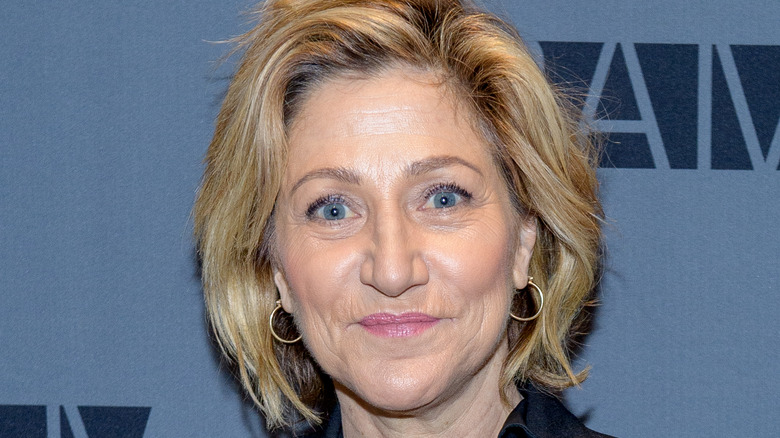 Roy Rochlin/Getty Images
Just like the rest of "Nurse Jackie" fans, Edie Falco was disappointed when her character took a pill at the end of the fifth season. But as she told the Associated Press (via The Denver Post), dealing with her character's relapse in the sixth season of the show had a positive effect on her own sobriety. 
"If it's anything, it's therapeutic," she said. "Rather than making me want to (relapse), it makes me even more solidly planted. And also just reminds me, thank god, I'm not there. I'm not going through this. I'm not waking up the morning after anymore." Falco also said that she was grateful to the show for portraying addiction in a realistic way — "which is irrational and so often disappointing," she said — rather than sanitizing the experience and making it more palatable for the audience. 
Congratulations to Edie Falco for remaining clean and sober, and for her humanizing portrayal of addiction. 
If you or anyone you know is struggling with addiction issues, help is available. Visit the Substance Abuse and Mental Health Services Administration website or contact SAMHSA's National Helpline at 1-800-662-HELP (4357).