The Truth About Victoria Gotti's Ex-Husband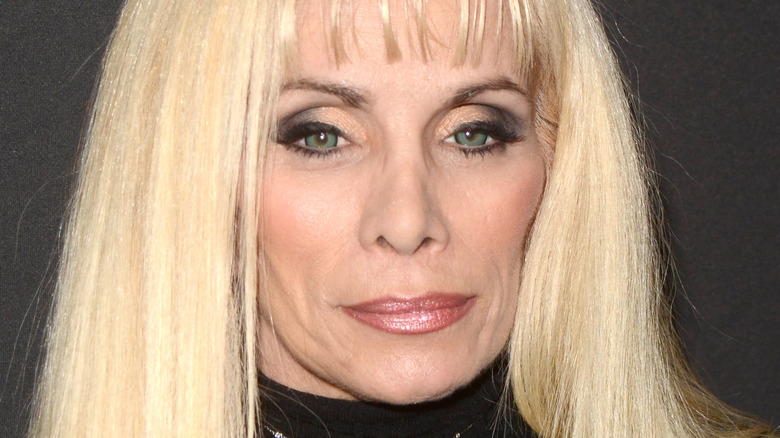 Shutterstock
Thanks to the infamy of her father, John Gotti, Victoria Gotti became a popular figure on reality TV in the early 2000s. After her father's death in 2002, she parlayed her famous last name into a hit TV show called "Growing Up Gotti," which focused on her and the lives of her sons; Carmine Jr., John, and Frank. Before that, according to Biography, she was a reporter for The New York Post and a reporter for the New York flagship station of Fox. 
But when "Growing Up Gotti" premiered, fans of the show noticed that her husband was nowhere to be found. There were a number of reasons for that — and not all of them were positive. Still, to her credit, she refrained from outright trashing the man who is also the father of her three sons — and there's something to be said for that.
We managed to get to the truth about Gotti's husband. Read on to see what we found. The answers may shock you.
Victoria Gotti married Carmine Agnello against her parents' wishes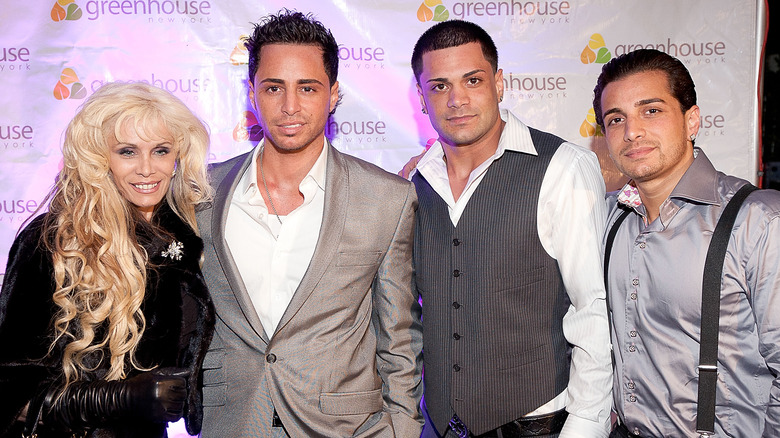 Dave Kotinsky/Getty Images
In 1984, Victoria Gotti married Carmine Agnello against her parents' wishes. They had three sons: Carmine Jr., John, and Frank (seen above). In 2003, according to the New York Daily News, Gotti filed for divorce from Agnello, citing "constructive abandonment." The divorce filing made headlines because Agnello was in jail at the time, because, according to The New York Times, Agnello was allegedly using his scrap-metal operation as a cover for racketeering. And though Agnello was released from jail in 2008, it wasn't before Gotti got a hefty settlement in the divorce. 
"Gotti got $12,500 a month in alimony and $12,500 a month for their three sons – Carmine, John and Frank – who would go on to star in the cable TV show 'Growing Up Gotti,'" reported the New York Daily News. "Gotti got the mansion in Old Westbury, L.I., which was on the market for $3.9 million in 2006, but a government lien still hangs over the 4-acre estate. Agnello was ordered to maintain a $1 million life insurance policy that would pay Gotti $400,000 and her sons $600,000 when he dies."
But if you think that Gotti and Agnello have maintained a civil relationship, think again. Read on to find out what happened the last time they were in the same room together.
Victoria Gotti and Carmine Agnello got into a screaming match at their son's wedding in 2015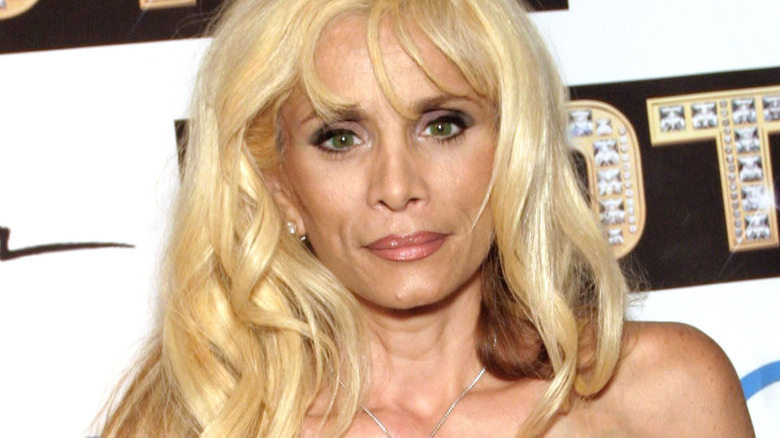 Shutterstock
When John Agnello got married at Long Island's Oheka Castle in 2015, Victoria Gotti took actor Jack Scalia (who fans may remember from the soap opera "All My Children") as her date to the wedding. According to the New York Daily News, this caused Carmine Agnello to flip his lid, and he and his ex-wife began snapping at each other all night long. 
"If you think it's over between us, you're dead wrong!" Agnello was heard shouting at Gotti. But the fiery blonde daughter of the late mob boss returned fire, shouting, "I divorced you a decade ago — get used to it!" reported the outlet. 
Today, however, Gotti leads a quiet life out of the spotlight. As for John Agnello, he's currently awaiting the birth of his second child, according to his Instagram page. All's well that ends well, it seems!