The Jason Momoa Interview Controversy Explained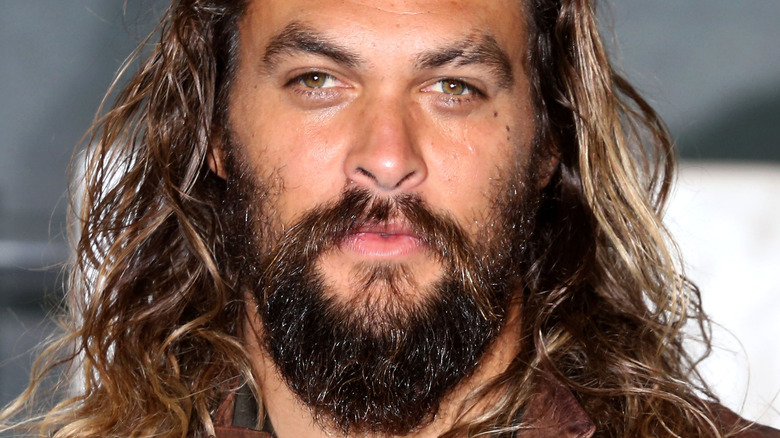 Shutterstock
Jason Momoa is a very interesting guy. The Hawaiian "Aquaman" actor is married to former "The Cosby Show" star Lisa Bonet — and thus the stepfather of Zoe Kravitz – is a huge fan of rock climbing, according to Factinate, and was a lifeguard in his teens. He set the world on fire (or at the very least gained a ton of new fans) when he played Khal Drago on "Game of Thrones" and is starring in the upcoming adaptation of "Dune" with Oscar Isaac, Javier Bardem, and Timothée Chalamet, per The New York Times. But before that comes out in October, we'll see Momoa in "Sweet Girl," a film about pharmaceutical corruption due out on Netflix this month.
Momoa's life story combined with his resumé makes him a natural subject for an interview. Who wouldn't want to hear what this guy has to say? Well, Momoa recently did an interview with The New York Times, and it apparently left a bit of a sour taste in his mouth. So what happened? Let's investigate.
Jason Momoa was asked if he regrets this aspect of 'Game of Thrones'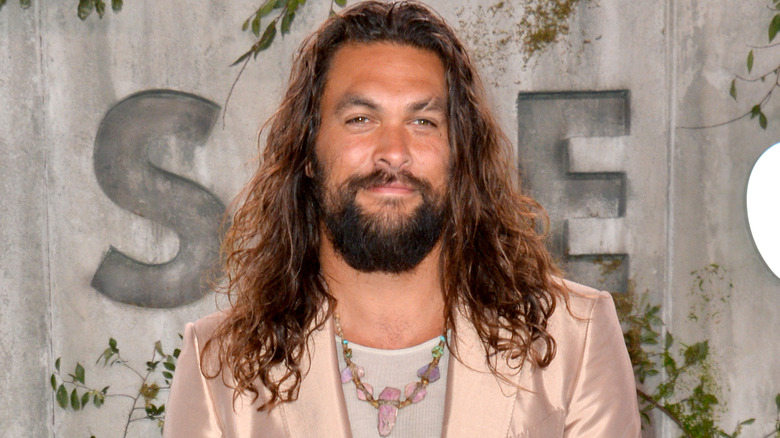 Shutterstock
Jason Momoa's interview on July 30 for The New York Times Magazine saw the star discuss things like attitudes toward action movies (the title of the piece is "Jason Momoa is Bummed About Hollywood's Attitude Toward Action Movies"), the upcoming "Dune" remake, and the actor's time on one of the most popular shows of the last decade, "Game of Thrones." And it was a question about that experience that rubbed Momoa the wrong way.
Author David Marchese brought up the show's questionable treatment of its female characters as well as its propensity for scenes depicting sexual violence. When asked if he regretted any of those scenes — which Marchese said "seem as if they belong to an older cultural moment" — Momoa defended himself. "Well, it was important to depict Drogo and his style. You're playing someone that's like Genghis Khan," he said. "It was a really, really, really hard thing to do. But my job was to play something like that, and it's not a nice thing, and it's what that character was." Momoa continued, "It's not my job to go, 'Would I not do it?' I've never really been questioned about 'Do you regret playing a role?' We'll put it this way: I already did it. Not doing it again."
Read on for what else Momoa said.
Momoa expressed his displeasure with being asked the question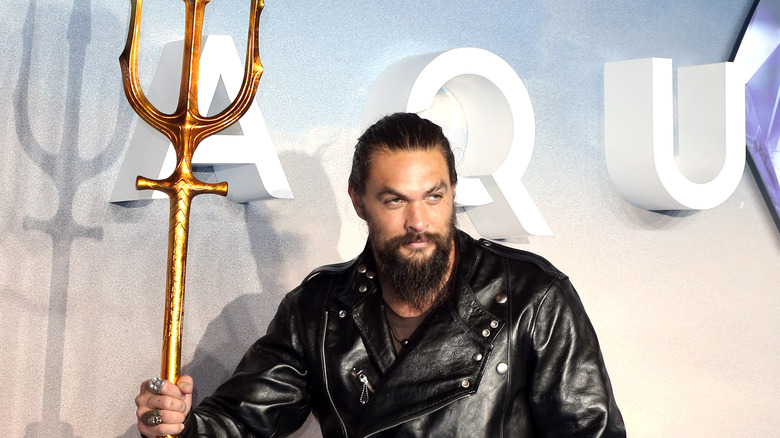 Shutterstock
For the rest of the interview, Jason Momoa seemed to shut down a bit. When asked if he could articulate his "vision for the whole totality of 'Aquaman,'" Momoa replied, "No." Oof. When the interviewer then asked if he had any fond memories of "Baywatch: Hawaii," Momoa said, "Not really for you. Or for the world." Momoa was then asked about his process of learning about big pharma for "Sweet Girl," and Momoa said, "I don't really want to talk about big pharma right now."
In a bit of a stalemate, the interview ended, but not without Momoa giving the interviewer a piece of his mind. "I wanted to bring something up that left a bad taste in my mouth," he said. "When you brought up 'Game of Thrones,' you brought up stuff about what's happening with my character and would I do it again. I was bummed when you asked me that. It just feels icky — putting it upon me to remove something. As if an actor even had the choice to do that." 
He continued, "We're not really allowed to do anything. There are producers, there are writers, there are directors, and you don't get to come in and be like, 'I'm not going do that because this isn't kosher right now and not right in the political climate.' That never happens. So it's a question that feels icky. I just wanted you to know that."