Martin Shkreli Is In Hot Water Again. Here's Why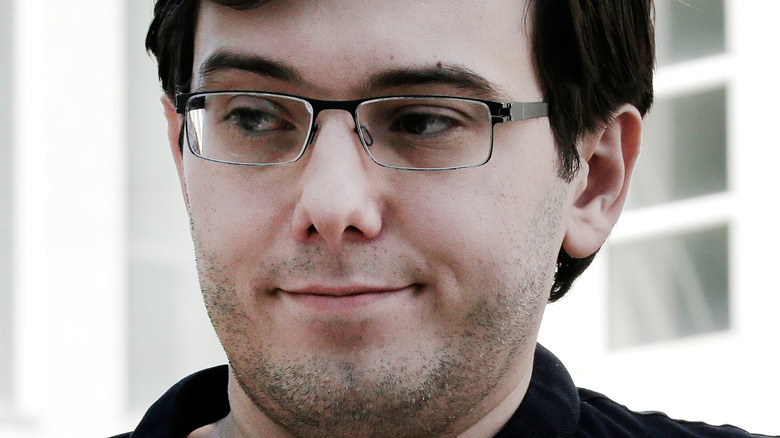 Bloomberg/Getty Images
The media-dubbed "Pharma Bro" Martin Shkreli became an unexpected headline act during the (still-ongoing) coronavirus pandemic in 2020. It turns out that his conviction in 2017 for the go-to crime for any high-profile fraudster — a Ponzi scheme, of course — might have set a precedent for what could unfold in 2021. 
For the uninitiated, here's a primer: Shkreli's 2020 highlights included proposing a three-month furlough during the early phases of COVID-19 in order to help develop a vaccine, followed by a bombshell revelation of his years-long romantic relationship with former Bloomberg journalist Christie Smythe. (Unfortunately for Smythe, this ended in a way not even the most learned of Shkreli experts could have expected.) But according to recent reports from law-centric publication Law and Crime, it appears Shkreli's next round of media coverage will go back to what put him behind bars in the first place: his fraudulent misdeeds.
As the aforementioned Law and Crime reported on May 18, the Federal Trade Commission has accused Shkreli of misdeeds that could feasibly cast even a longer shadow, not only on his already ramshackle reputation but on his future prospects after he finishes out his seven-year sentence in 2023 (if all goes well, that is). So what's the story about Shkreli's latest bout of legal trouble? Keep on reading to find out. 
Martin Shkreli could be banned from pharma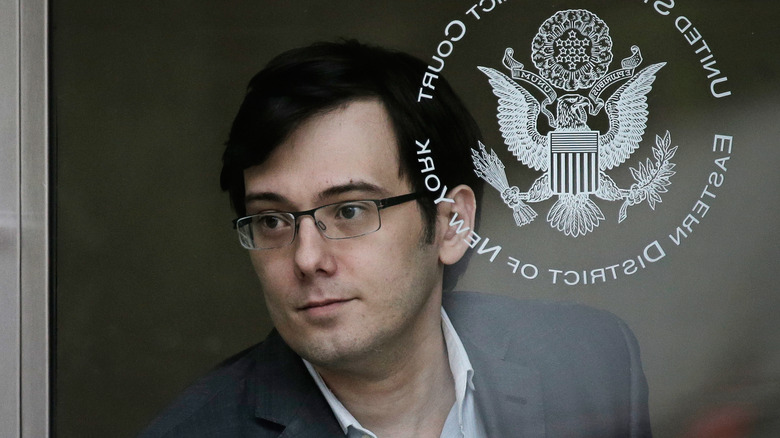 Bloomberg/Getty Images
Martin Shkreli — the only Big Pharma fraudster notoriously known to be equally despised by every living member of the Wu-Tang Clan – is facing a wallop from none other than the FTC. According to Law and Crime, a team of FTC regulators published a letter related to a civil suit the agency brought against the disgraced pharmaceuticals tycoon, accusing him of destroying evidence related to the said lawsuit. A plot twist in a story already full of them, the FTC alleged that half of the evidence-in-question happens to be a cellphone Shkreli smuggled into prison. Per Law and Crime, both phones could be directly linked to one of his former companies, Vyera, which was responsible for unapologetically hiking the price of the HIV drug Daraprim from $13.50 to $750 per pill.
While the letter penned by FTC assistant director Markus Meier noted "Shkreli used a Vyera-issued phone for Daraprim communications" after his arrest in 2015, neither the company heads nor the disgraced CEO "produced any messages" from it for court or agency officials — a possibly illegal maneuver. Even worse, a second designated "contraband" phone Shkreli acquired following his incarceration and kept in his possession until 2019 was used to reportedly conduct business with Vyera. "It is now clear that Shkreli destroyed messages on at least two phones that were relevant to his ongoing control of Vyera," concluded Meier. If found liable in the FTC suit, Shkreli could be banned from pharma for life.