What To Know About Queen Elizabeth's Grandnephew Arthur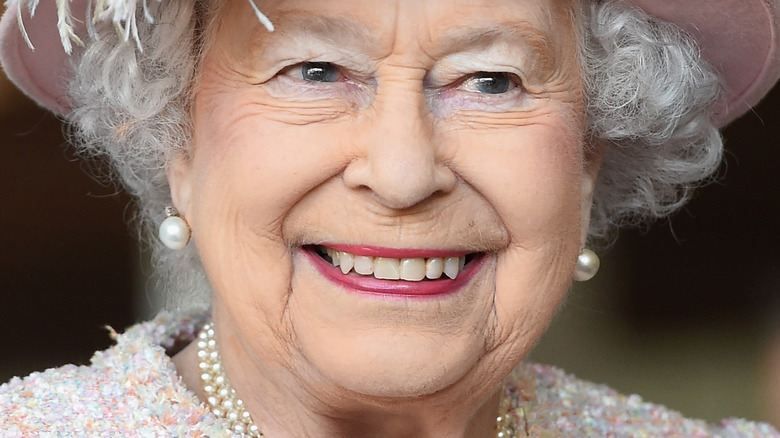 Stuart C. Wilson/Getty Images
If you keep up with royal news, then you're already well aware that the last year has been a hectic and even unhappy one for the royal family. The tension that had long been rumored to be brewing behind the scenes between Prince William and Prince Harry spilled out into the public in a very un-royal way.
After openly distancing themselves from their family, Harry and Meghan Markle sat down for a jaw-dropping interview with Oprah Winfrey. Meghan alleged that royal officials were racist. Meghan and Harry also claimed that when Meghan began to experience suicidal ideation, the royal family refused to allow her to check into an inpatient facility for fear that it would reflect poorly on the institution. Queen Elizabeth's husband and William and Harry's grandfather, Prince Philip, died a few months later. Harry returned to the U.K. (without Meghan) for a very tense reunion. As we said, things have felt heavy recently.
Now for some good news; while Will and Harry might be spoken for and very much tied down, there's another royal family member who's been catching people's eye of late. Read on to find out everything you need to know about the queen's grandnephew Arthur.
Arthur Chatto could be an eligible bachelor
The newest royal on everyone's mind is the queen's grandnephew Arthur Chatto. Arthur started catching people's eye this year as a few outlets started paying attention to the strapping young man. So, what do you need to know?
First, his relation to the queen. Arthur is the queen's grandnephew, meaning he's the grandson of her late sister, Princess Margaret, and the son of Lady Sarah Chatto. Like the queen, Arthur is a sporty guy. His Instagram is flooded with pictures of his athletic bod. Recently, it seems Arthur has had a growing interest in trail running and mountain climbing. Arthur is also passionate about rowing. When he's not out and about on some impressive hike, he can boast of being part of the youngest team to ever compete in the GB Row Challenge, per Elle.
Now, for the question on everyone's mind, is he single? Well, maybe. As of August 2020, Arthur was rumored to be dating his Edinburgh classmate, Lizzie Friend. "They hit it off straight away," an insider told The Daily Mail. "She's really sweet, and they make a very nice couple." Are they still dating? That's anyone's guess. True to his roots, Arthur is very private, he likes to keep his love life off social media. But we can't say we're not curious!