Meghan McCain Fires Back At Mary Trump's Dig. Here's What She Said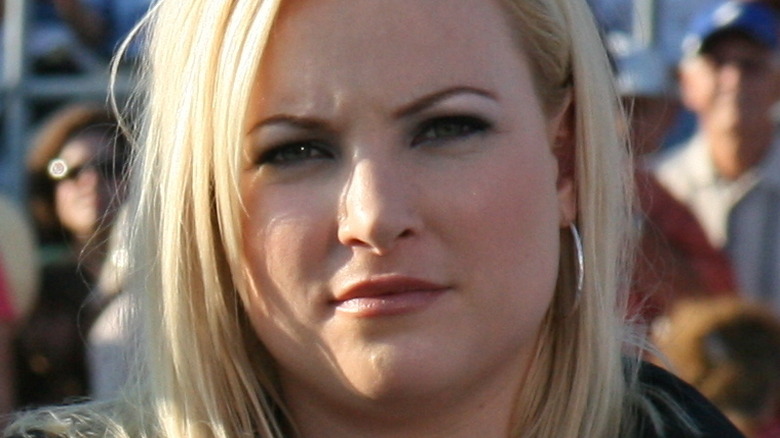 Shutterstock
Meghan McCain wasted no time taking a swipe back at Mary Trump following some drama on the Aug. 2 episode of "The View." Mary was on the show to speak about her uncle Donald Trump and what's happening with the Republican party. When Mary noticed McCain's absence, she essentially called her out and said, "It's a shame that your colleague didn't have the courage to come on and have this conversation with me, but I appreciate that you're all willing to take up these very difficult subjects because racism, in my view, is at the heart of everything that's wrong in 21st-century America."
McCain clearly wasn't having it, as she tweeted, "There is no "good" Trump family member to me. Continue to wish they would all just leave me and my entire family the f**k alone." Mary responded to her tweet, writing, "I have plenty of respect for Meghan's parents. It's too bad she can't take responsibility for her own actions. That's the problem with entitlement—it's dangerous. And so is our failure to hold powerful people accountable." She also included a link to her new book, "The Reckoning."
Of course, this isn't the first time McCain has spoken out against the Trump family — keep reading for more details.
Meghan McCain does not hide her distaste for the Trumps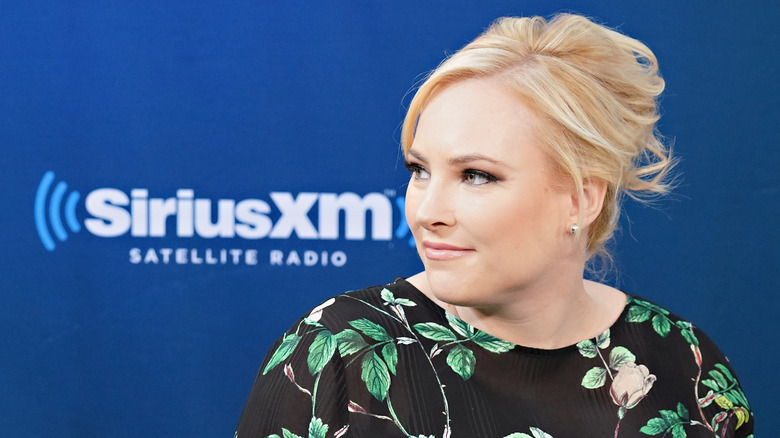 Cindy Ord/Getty Images
Meghan McCain does not hold back her opinion, especially when it involves the Trump family. She had a lot to say about former President Donald Trump regarding the Jan. 6 Capitol riots and supported his impeachment, according to AZ Central. "I cannot defend this. I believe President Trump should be impeached," she said. ​​"I believe we have to take a stand and have a fine line about what is acceptable for a president to do or not. He incited a riot, people got violent, people died. Full stop."
She has similar sentiments about his son Donald Trump Jr. and seemingly lit into him during a November 2019 episode of "The View." "Mr. Trump, a lot of Americans in politics miss character, and a lot of people miss the soul of this country. You and your family have hurt a lot of people and put a lot of people through a lot of pain...Does all of this make you feel good?" Donald Trump Jr. responded, "I don't think any of that makes me feel good, but I do think that we got into this because we wanted to do what's right for America."
McCain continued to lay into him as she questioned him on "character in politics," clearly not satisfied with his remarks. One thing we know for sure — McCain isn't afraid to hit back!