What Jennifer Lopez Did With The Money She Made From Selena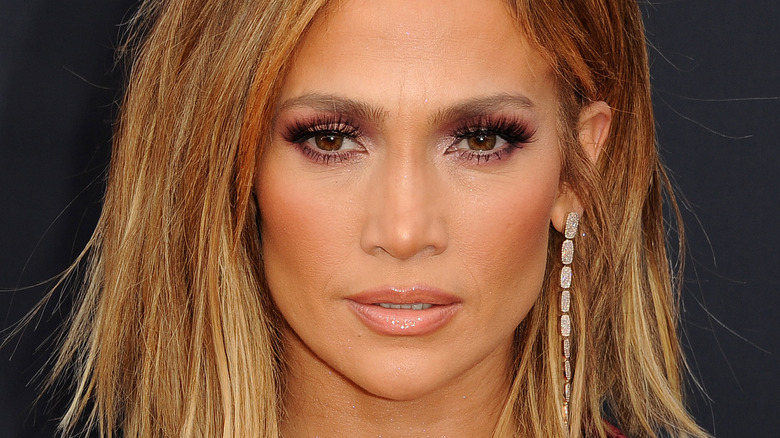 Shutterstock
We may receive a commission on purchases made from links.
It's fair to argue that Jennifer Lopez — who celebrated her 52nd birthday in July — is hotter than ever. Not only does the multitalented artist look stunning, but her high-profile relationship with her former flame Ben Affleck has been a trending topic. It all went down when the exes, who were engaged in 2002, reunited in May after being broken up for almost two decades. Lopez, who was already in the spotlight for her sudden breakup with Alex Rodriguez, has been seen PDAing with Affleck all over town lately. The pair's photos — especially this throwback from the "Jenny From the Block" video — have been plastered on social media for several weeks. Although Lopez's love life has been getting all the attention lately, she has also distinguished herself as a dedicated actor, as proven when critics and viewers alike were upset by The Academy's snub of J.Lo's 2019 performance in "Hustlers."
But J.Lo's big acting break came in 1997 when she nabbed the leading role in the biographical drama "Selena," based on beloved singer Selena Quintanilla's life. And the actor did something very special with her big paycheck from the movie — keep on reading to find out what that was.
Jennifer Lopez bought this sweet gift for her mom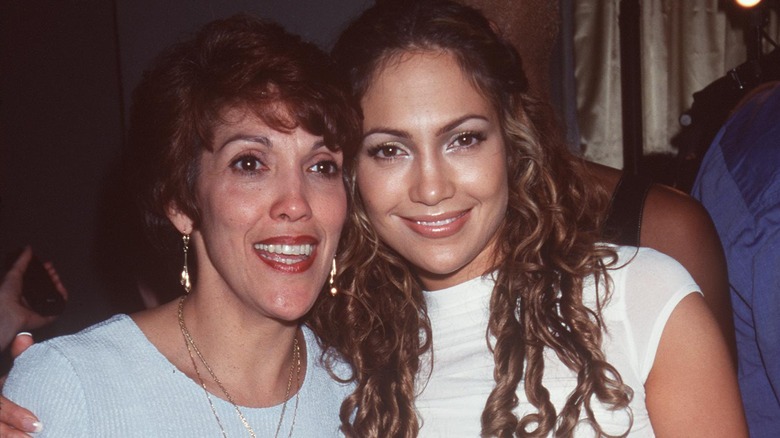 Robin Platzer/twin Images/Getty Images
Jennifer Lopez earned $1 million for playing Selena, according to Variety, a major career moment for the artist at the time. And when it came to spending her paycheck, the star reportedly bought her mom, Guadalupe Lopez, a special gift: A Cadillac. According to "Jennifer Lopez: An Unauthorized biography," Lopez had her mother walk to the front yard blindfolded as the singer revealed the caddy, which was wrapped in a red bow. Nice!
The mother-daughter duo has always had a supportive relationship, and in 2020 Lopez shot a Coach holiday campaign that included both Guadalupe and the actor's twins, Max and Emme. Lopez revealed to Entertainment Tonight her mother inspired her to dream big at a young age and also inspired Lopez's penchants for the arts. 
"My mom is really the person who instilled the love of music in me and all of my sisters," Lopez said. "She was a young mom, she got married when she was 20. She had my sister when she was 21. She had all of us by the time she was 26 so we all grew up together. It was like living with a teenager, to be honest."
Securing the $1 million wasn't easy for Jennifer Lopez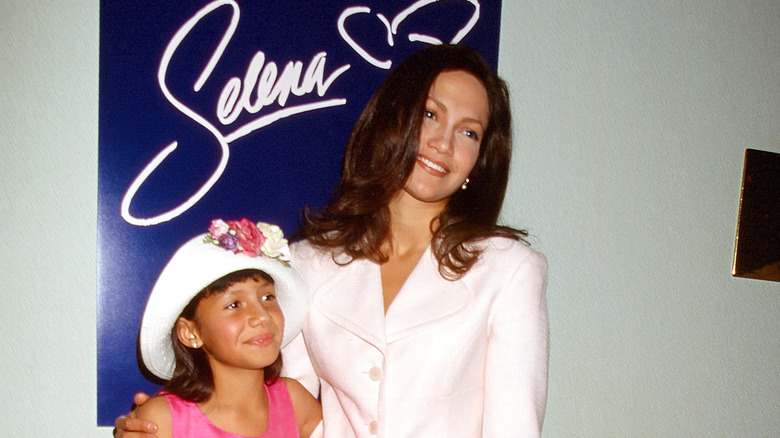 Shutterstock
Although Jennifer Lopez clearly took her mother's advice and dreamt big, her breakthrough role in "Selena" generated some backlash. Some fans protested the film's casting and claimed Lopez was the "wrong kind of Latina" for the gig, as Entertainment Weekly reported.
Despite the criticism, she still made sure to thoroughly prepare for her role as the iconic singer. Not only did Lopez spend quality time with Selena's family, visiting them in the singer's hometown of Corpus Christi, Texas, but Lopez even slept in Selena's own bed.  In addition to meeting the late singer's family, Lopez also watched a ton of video footage of Selena. "I sat on my couch watching them for days and all of a sudden, the tape cut off on me," Lopez told Billboard. "I was shocked. And I thought to myself, 'That's what happened.' This amazing, beautiful spirit, full of joy and music and so much feeling, was just cut off in the middle of being." She added, "It affected me so much and made me realize the importance of what I was doing."
Lopez received praise from critics, fans, and Selena's own family for her performance in the film, proving that the actor clearly was a perfect choice — and deserving of that Cadillac!