Why The Weeknd's New Music Video Was Just Pulled From All Screens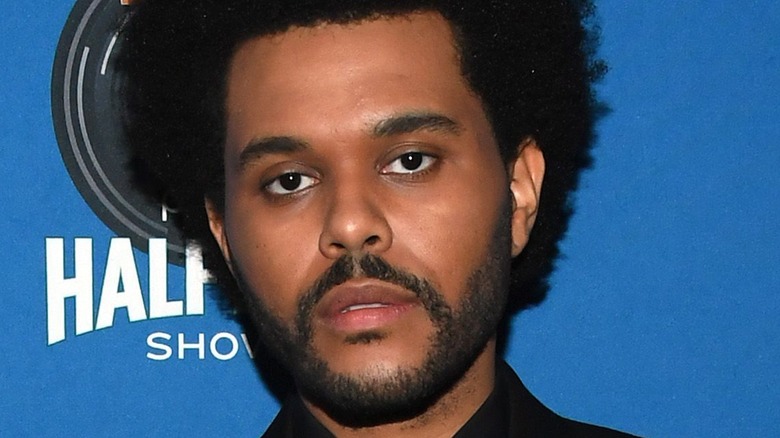 Kevin Mazur/Getty Images
The Weeknd may have only dropped his multi-platinum-selling album "After Hours" last year, but he's already gearing up for the follow-up release. However, not everything has gone to plan.
Listeners first came to know of the music star after the release of his debut mixtape, "House of Balloons," in 2011. When he first hit the scene, the "Can't Feel My Face" hitmaker was known for remaining lowkey and fairly anonymous when it came down to his image. Of course, he has since broken out into the mainstream and is considered one of the most famous faces on the planet. In 2014, his single for the "Fifty Shades of Grey" soundtrack, "Earned It," became one of the Weeknd's first huge singles that achieved success across the pond. On the US Hot 100, the song peaked at No. 3 and has been certified 7x platinum by RIAA after selling over 7 million copies in the US alone. At the 58th annual Grammy Awards ceremony, the Weeknd took home a golden trophy for Best R&B Performance for the track. Since then, he has never looked back, only becoming more successful and well-known.
With a new single on its way, the Weeknd was hoping to use a different film franchise to promote his upcoming song. But, now, that won't be the case. Keep reading to find out why.
The lights in the Weeknd's new music video were a bit too blinding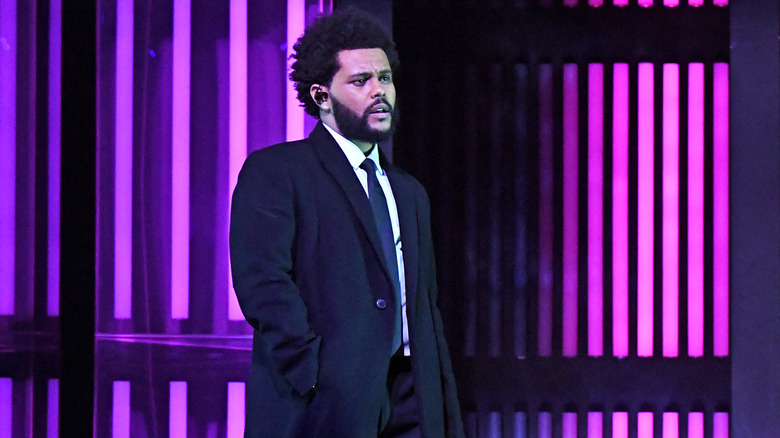 Kevin Mazur/Getty Images
The Weeknd's new single, "Take My Breath," will be released worldwide for listeners to enjoy on August 6. However, a video set to accompany the track has been pulled. According to Variety, the "I Feel It Coming" chart-topper's video was supposed to premiere ahead of its release in IMAX theaters for the premiere of "The Suicide Squad." The reason this didn't happen was quite literally because of blinding lights. A close source to the outlet explained that the "intense strobe lighting" featured in the video could trigger seizures.
While a video has yet to be released, fans have been able to hear a little snippet of the track. In a Team USA Tokyo Olympics promo video used to showcase this year's top female athletes, the Weeknd's new single can be heard playing in the background. During an interview with Variety earlier this year, the Weeknd spilled some details about his forthcoming studio album. "If the last record is the after hours of the night," he teased, "then the dawn is coming." You can never have too much music from the Weeknd!