The Real Meaning Behind The Weeknd's Stage Name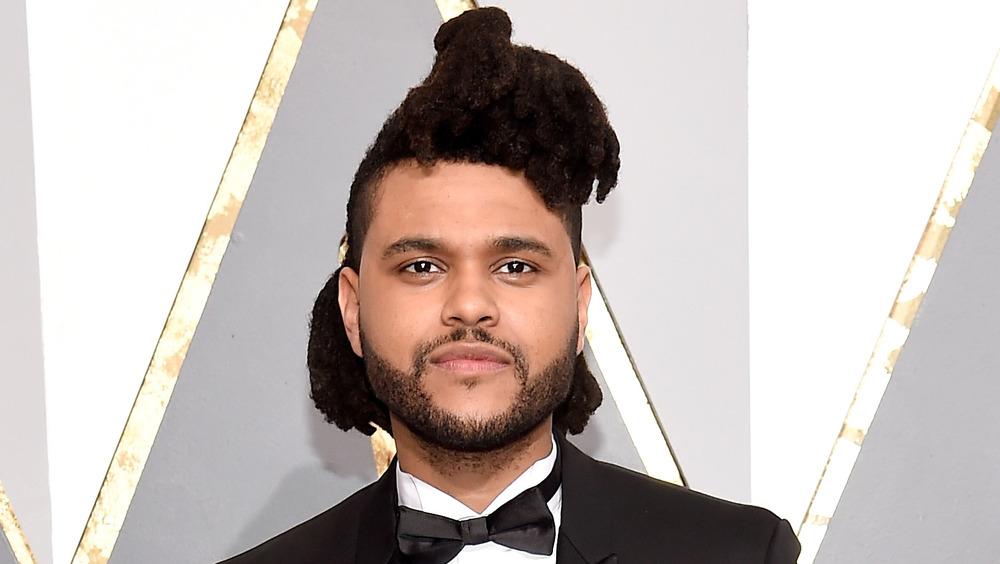 Kevork Djansezian/Getty Images
The only thing more important than an artist's music is their stage name. While some musicians play it safe with their stage names, some aren't afraid to step outside the box — think: 6lack, Lady Gaga and PARTYNEXTDOOR. Among the list of artists with unique stage names is The Weeknd. The singer has seen great success in his career since the early 2010s. From being an opening act for Drake to preparing for his Super Bowl LV halftime show, The Weeknd is truly living the XO life in luxury. 
That being said, Dionne Warwick isn't the only one to wonder what made the Canadian artist want to call himself The Weeknd. Fortunately, The Weeknd has an answer for you. Way back when The Weeknd wasn't doing interviews, he took to social media to answer a few questions about his stage name's origin, as well as a few questions about his Ethiopian upbringing. Read on to find out what The Weeknd's stage name really means.
The Weeknd's stage name comes from a memorable weekend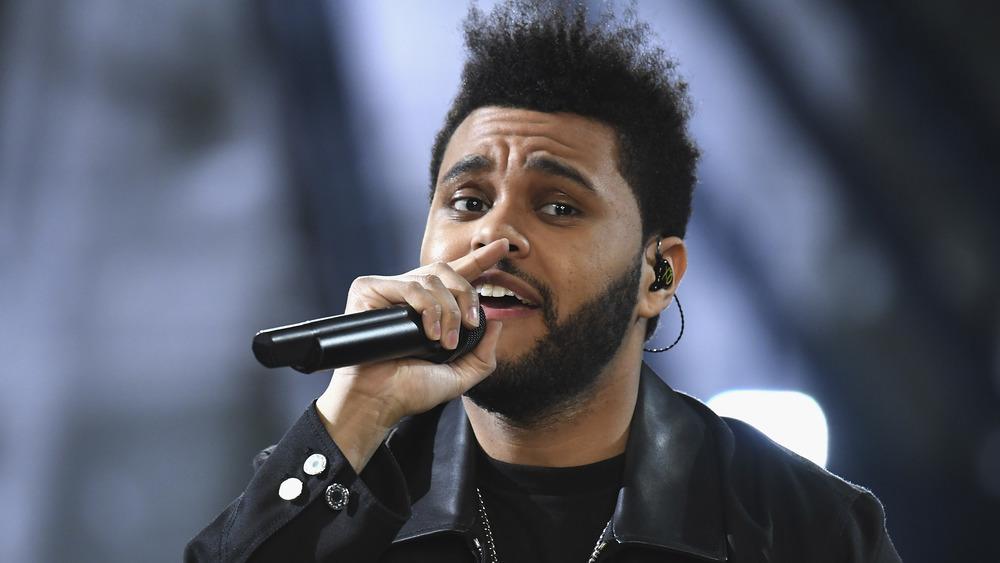 Pascal Le Segretain/Getty Images
The Weeknd's stage name may be unconventional in its spelling, but the meaning behind his name makes sense. The singer (born Abel Makkonen Tesfaye) has a pretty interesting backstory surrounding the origin of his name. To celebrate the release of his 2013 sophomore album Kiss Land, the "Starboy" crooner created a Reddit AMA (or Ask Me Anything) where he answered questions about his music, his childhood and even revealed the anticipated answer of where his stage name comes from.
"I left home when I was about 17 dropped out of high school and convinced Lamar to do the same lol. We grabbed our mattresses from our parents threw it in our friends [sic] sh***y van and left one weekend and never came back home," The Weeknd wrote in response to a fan who asked about his name's origin. "It was gonna be the title of [House of Balloons, the singer's debut mixtape]. I hated my name at the time though so I tried it as a stage name."
The singer also revealed why his stage name is missing an 'e' in it. According to The Weeknd, he had to drop the 'e' in his name because of another band with the same name. "It sounded cool. I took out the 'e' because there was already a Canadian band named the weekend (copyright issues)." Sounds like The Weeknd had a few lit weeknds back in the day — pun intended.