The Weeknd Is Unrecognizable As A Child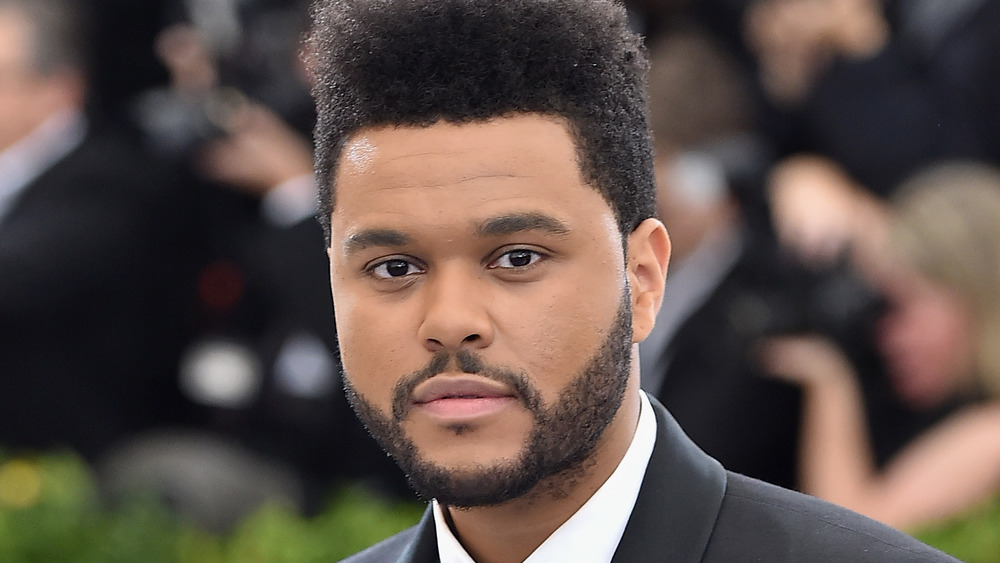 Theo Wargo/Getty Images
While you surely know The Weeknd thanks to popular songs such as "Crew Love," "Save Your Tears," and "The Hills," not to mention his high-profile performances like headlining the 2021 Super Bowl Halftime show, there's much more to him than his career in the music industry and his public persona. Granted, plenty of fans are interested in his dating history — he's been romantically linked to fellow super-famous stars like Bella Hadid and Selena Gomez. However, there are also all of the trivia-like tidbits about where he came from and who he was before he became The Weeknd.
The star — whose real name is Abel Tesfaye — was born on Feb. 16, 1990, in Toronto, Canada, according to Biography. The "son of Ethiopian immigrants," the star apparently "has had little contact with his father," due to the fact that he "left the family when the Weeknd was only a toddler."
While having a father that wasn't around certainly didn't hold The Weeknd back from finding both fame and fortune, it's definitely a shame that his dad missed out on watching his son grow up. Not only should it be a special experience for any parent, but The Weeknd happened to be a ridiculously cute child. The star proved that when he shared a photo of himself as a little one who looked so adorably different than how he does these days.
The Weeknd was a super-cute sports fan as a child
The Weekend decided to give fans a sweet thrill on June 29, 2020, when he hopped onto Instagram to pop up a throwback photo of himself that wasn't just from one year ago or even five or 10 years back. Instead, he shared a pic of himself as a little kid, and OMG he was beyond adorable!
Wearing a now-retro Toronto Blue Jays shirt (and tagging the image with Scarborough, Ontario, which is a neighborhood on the east end of Toronto), the future-star is also seen in the photo wearing some pretty epic puffy acid-wash denim jeans. Clearly, this was a child of the '90s!
Along with plenty of comments from social media users who couldn't get over the fact that "Baby Abel" was "SUCH A CUTIE," others couldn't get past his era-appropriate fashion. One person who is obviously fond of what the little guy was wearing in the photo wrote, "B[r]ing back those acid-washed jeans." Considering the fact that The Weeknd is fully willing to embrace stand-out (if sometimes jarring) looks, he may indeed bring back the acid-wash jeans (and Blue Jays shirt?) one of these days.