LeVar Burton Has Something To Say About The Jeopardy Hosting Drama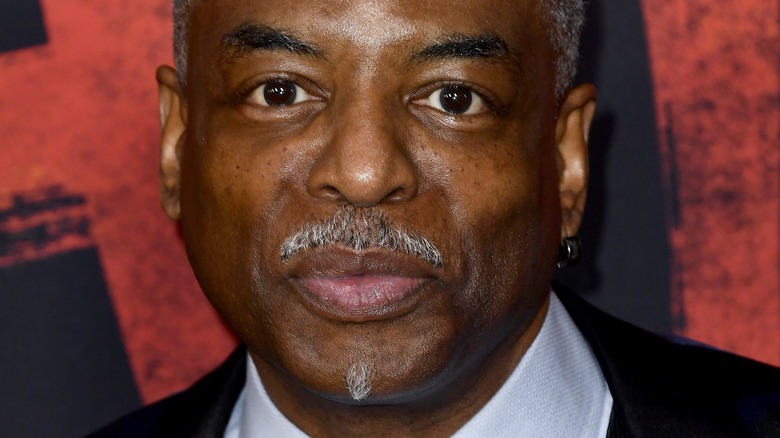 Frazer Harrison/Getty Images
LeVar Burton has been vocal about becoming the permanent host of "Jeopardy!" since before ex-host Alex Trebek's death from pancreatic cancer in November 2020. Burton had tweeted September that year, "I feel like I've been preparing my whole life to occupy the @Jeopardy host podium when Alex retires." Over the following months, the "Reading Rainbow" and "Star Trek: The Next Generation" star continued to wax passionately to multiple outlets about why he was the man to replace Trebek, including telling GQ in July that he had "gone out on a limb to actually put it out there that I want that job." He also told Esquire that month, "To have a person of color or a marginalized person standing behind that podium is good for America," calling it "a milestone marker... that the great American experiment is supposed to be about."
In late July, Burton joined a myriad of celebrity guest hosts for "Jeopardy!" to rave reviews, with one fan tweeting that the host made a "natural fit" for the long-running series. However, an August 4 Variety article reported that "Jeopardy!" executive producer Mike Richards was in "advance negotiations" to be the next permanent host, leading to a wave of disquiet and protest on social media. 
So what did Burton himself say about his "Jeopardy!" future now? Keep reading! 
Levar Burton feels like he has 'won' no matter what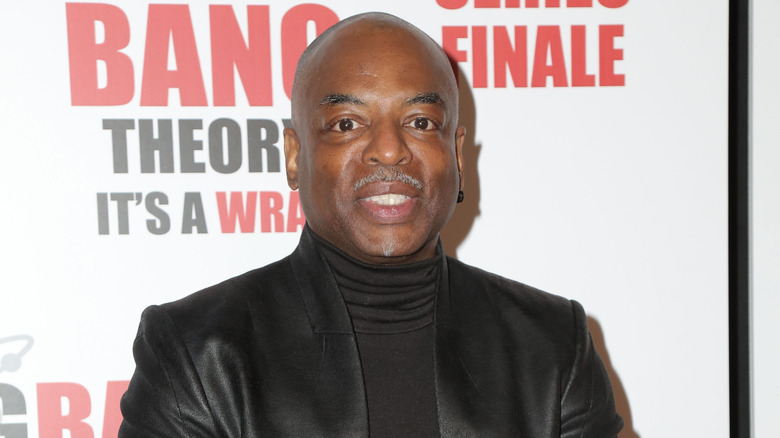 Shutterstock
Amid an August 4 Variety report that "Jeopardy!" executive producer Mike Richards is Alex Trebek's likely successor and poised to become "permanent host," actor and former guest host Levar Burton revealed his Zen attitude on Twitter. "I have said many times over these past weeks that no matter the outcome, I've won," Burton tweeted on August 5. "The outpouring of love and support from family, friends, and fans alike has been incredible! If love is the ultimate blessing and I believe that it is, I am truly blessed beyond measure." 
Burton, whose previous hosting duties involved the PBS children's show "Reading Rainbow," had told The New York Times in June that getting rejected for the role "will hurt. I'm not going to lie...but if that happens, I will get over it." After all, the actor revealed to NYT that he had been watching "'Jeopardy!' every night of my life since Art Fleming was host. 'Jeopardy!' is a cultural touchstone, and for a Black man to occupy that podium is significant." The multifaceted entertainer had even campaigned on Change.org for fans to rally behind him (which they did, as more than 264,000 people have signed his petition). 
Even if Burton loses out in the race to be host, he has certainly raised his profile in the public eye in his months-long fight for the gig. We are sure other measurable offers await him shall this one slip past the veteran actor.