The Fan Reviews Are In For LeVar Burton's First Jeopardy! Episode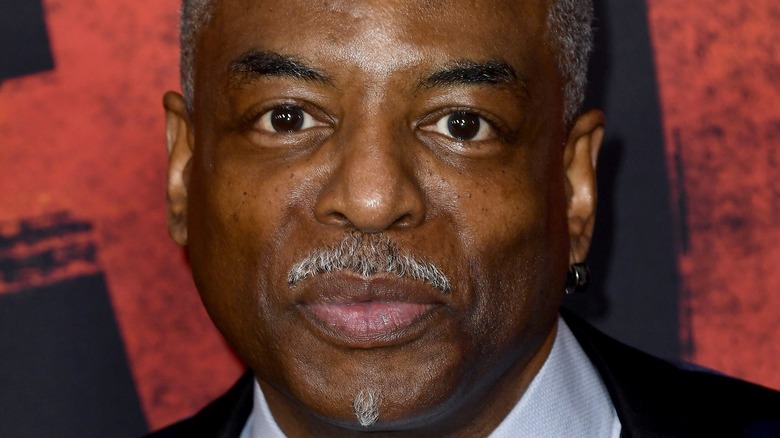 Frazer Harrison/Getty Images
LeVar Burton finally got to host "Jeopardy!" this week as a celebrity guest host. The game show has had a slew of stars, like Aaron Rodgers and Anderson Cooper, take turns behind the podium after the death of longtime host Alex Trebek. Yet, no celebrity has been hyped up as much as Burton, who has always been vocal about his desire to permanently host the show.
The "Reading Rainbow" host's goal to host "Jeopardy!" can be traced back to 2013, when he tweeted that he signed a petition that called for him to be the next host. He also tweeted in 2018, "There is only one game show I've ever wanted to host... This Is Jeopardy!" The "Star Trek" actor explained why he's so passionate about the gig, telling The New York Times, "There's something inside me that says this makes sense. I feel like this is what I'm supposed to do. I have been watching 'Jeopardy!' more or less every night of my life since Art Fleming was host." He added, "'Jeopardy!' is a cultural touchstone, and for a Black man to occupy that podium is significant."
Of course, Burton did get his chance to occupy the podium, but he decided it was best to be himself and not try to fill Trebek's shoes. He revealed to the Associated Press, "You're not going to be smooth as Alex, let go of that. But what you can bring to the table is you." What did fans think of his performance?
Fans want LeVar Burton to become the permanent host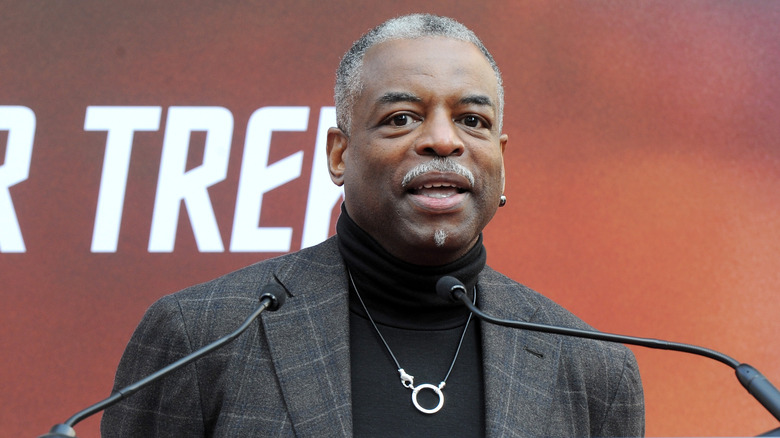 Albert L. Ortega/Getty Images
The reviews are in, and fans are raving about LeVar Burton's first "Jeopardy!" episode. Even before the "Roots" actor took to the podium, fans were already supporting his dream to host the show by encouraging others to watch it as it aired to get him good ratings. One fan tweeted, "please believe I'm take 30 minutes every day this week to give him my view and ratings." Now that the episode has aired, fans are praising his performance, with one tweeting, "LeVar Burton studied Alex Trebek. He did his homework. He has the right tone and mannerisms to host 'Jeopardy.'" Another wrote, "Great job!!! It appears to be a natural fit. He's only going to get better and better!"
Other fans are already calling for Burton to become the next permanent host. One fan tweeted, "Please keep him there. This is what's meant to be...He's a smart, good person." While another wrote, "I most definitely see a future for you as next full time host....Alex Trebek would be proud of you." Another fan was more blatant, tweeting, "Let's make @levarburton the PERMANENT host."
As for Burton, he told the Associated Press, "The most important thing is that I went for it ... I got what I wanted, which was an opportunity to compete for the job." While fans loved him as host, it was a different moment during the game that also had people talking — and not in a good way.
Were LeVar Burton's hosting duties eclipsed by this score?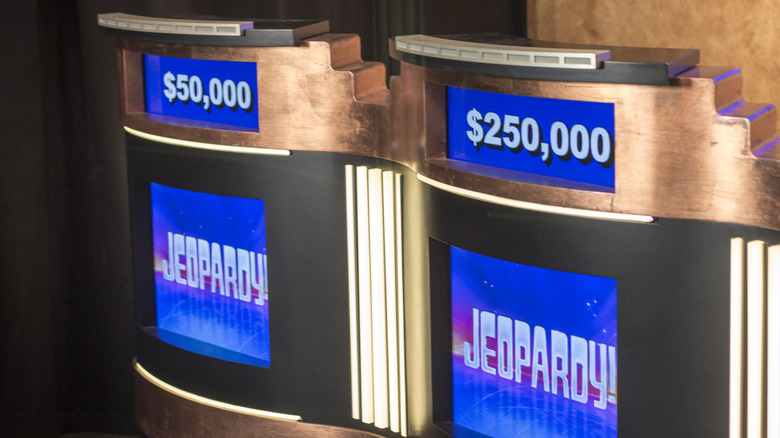 Shutterstock
While fans were wowed by LeVar Burton's long-awaited debut as "Jeopardy!" host, his performance may have been eclipsed by a contestant named Patrick Pearce — and not necessarily for a good reason. In fact, it was due to Pearce's extremely low score of -$7,400, which broke the record for lowest score ever. According to Decider, the product specialist from California was not only dishing out several incorrect answers, he was also hit with a Daily Double that he answered wrong, which sent him into those record-breaking lows that he could never seem to recover from.
Fans, of course, couldn't help but comment on Pearce's poor performance, with one tweeting, "I don't know how Patrick sees his friends and family again. Just an abysmal showing. Jeopardy should legit make him pay 7400 dollars." Another wrote, "That would be one of my biggest fears on a gameshow...".
There were also those fans who were there solely to watch Burton, but got distracted by Pearce's score. One wrote, "Wait, hold up. Did I (and probably a whole lotta other folks) just tune in for the first time in a LONG time to watch the lowest recorded score in #Jeopardy history? If so, now I feel even worse for him." One fan replied, "Omg I never watch #Jeopardy. But tuned in last night to see Burton and wow what a bust." 
Between Burton and Pearce, it's clear that Monday's episode was quite the eventful one.