How Much Money Did Ken Jennings Win On Jeopardy?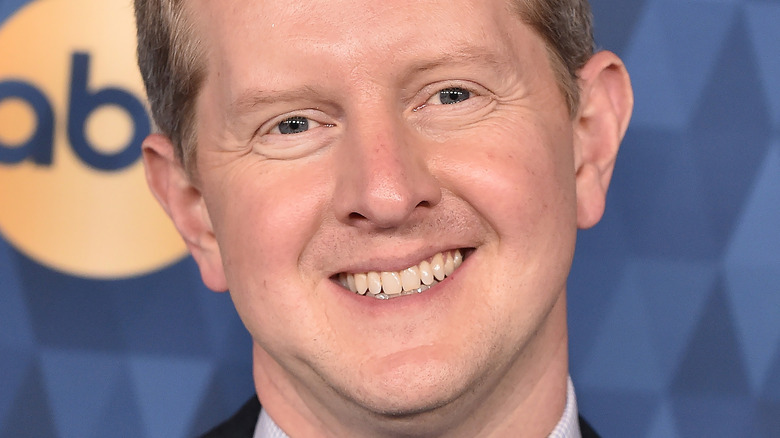 Shutterstock
Ken Jennings is one of the most well-known players to ever grace the "Jeopardy!" stage. Other than the late, great Alex Trebek, Jennings is the name arguably most synonymous with the gameshow since his record-breaking run on it. Jennings has gone onto write 12 books, most of which had to do with his journey on the show (via the "Jeopardy!" website).
Jennings also continues to cash in on his celebrity status. In addition to becoming a best-selling author, he also took over the job as first guest host following the death of Trebek. In a promo video, the star paid tribute to the skipper of the show and how it felt to fill his shoes. "The main thing I learned is just what an impressive, perfect job Alex Trebek did behind this lectern for 36, 37 years," he shared. "I thought I had studied the man, and I understood just what a remarkable job he was doing, keeping the game going, mastering his sense that he understood all the clues — because he did — explaining it to the audience," he continued. "And then when I had to do it, I realized he was doing ten things I wasn't aware of for every one [thing] that I saw." 
It's clear that Jennings has made a lasting impact on the show, and vice versa. Keep scrolling to find out the figure's all-time winnings.
Ken Jennings knowledge paid off big time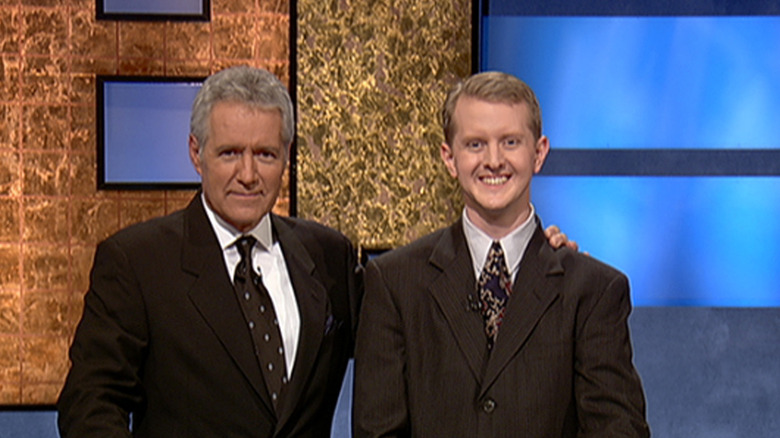 Getty Images/Getty Images
Ken Jennings and "Jeopardy!" are a match made in gameshow heaven. Everyone loves rooting for someone who does well on the show, and when it comes to all-time winners, Jennings has done incredibly well for himself. As of January 2020, his career winning from the popular show are $4.4 million, per The New York Times. That takes into account what he made during his famous 74-game run in 2004 and all of the winnings that he has earned from special appearances, including winning the title of "Greatest of All Time," where he beat out James Holzhauer and Brad Rutter.
According to History, Jennings won just north of $2.5 million during his 74 game streak, which also helped make him a household name. After Jennings became a fan favorite, the show has welcomed him back with open arms. In his lengthy bio on the "Jeopardy!" website, Jennings appeared on "Ultimate Tournament of Champions" in 2005, "Jeopardy!: The IBM Challenge" in 2011, the "Battle of the Decades" in 2014, and "Jeopardy! All-Star Games" in 2019.
The reality star has been pretty conservative with his winnings. According to Business Insider, the brainiac shared a little bit of information about how he spends his money on his blog. His three "T's" — "taxes, tithing, and widescreen TV," were some of the items that he listed. Jennings gives 10 percent off his yearly winnings to the Church of Latter Day Saints as part of his Mormon religion.