Kaitlyn Bristowe Rips Greg Grippo's Chaotic Bachelorette Departure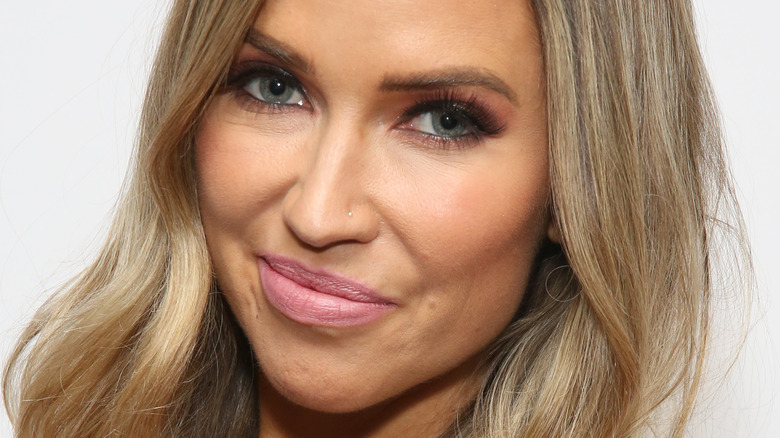 Walter Mcbride/Getty Images
Former "Bachelorette" and current co-host Kaitlyn Bristowe did not hold back when sounding off about current contestant Greg Grippo's shocking exit. It all went down after Season 17 "Bachelorette" Katie Thurston's hometown dates took a turn when Greg decided to open up about his father. Greg seemingly opened his heart to Katie, evening dropping the L-word before accusing Katie of acting nonchalant when it came to his feelings, according to Page Six.
"I don't give a f**k about the rose," Greg said in the episode. "I was just telling you that you filled a hole in my heart." Greg reached his "breaking point" and quit the dating competition, prompting Katie to want to call it quits herself. "In that moment, [she] was so done," Kaitlyn told the "Click Bait" podcast. "And [she needed] to hear someone else be like, 'I had that exact moment. I wanted to quit. I told everybody I was quitting. They didn't show it, but I said all of those things that you were saying. ... Just battle through this. This is the worst part. You're almost done.'"
After Greg's exit aired on ABC, however, Kaitlyn had a change of heart when it came to her opinion of the contestant, leading the co-host to fire back at the reality TV star's actions.
Kaitlyn Bristowe calls Greg Grippo's exit 'bullsh**t'
Once Bachelor Nation got to watch Greg Grippo leave their beloved Katie Thurston on "The Bachelorette," Katie herself took to Instagram to shade the contestant with an infographic on gaslighting, according to Page Six.
"The Bachelorette" lead was not the only one to call out Greg, however, with current co-host of the series and former "Bachelorette" herself, Kaitlyn Bristowe, telling the "Click Bait" podcast that Greg had a lot of explaining to do. "He just wanted to quit before he got fired," claimed Kaitlyn. "I think his ego was so hurt in that moment that he was like, 'I'm gonna just flip this s**t and get out of here," adding, "the way he responded back ... was bulls**t."
Luckily for Katie, co-hosts Kaitlyn and Tayshia Adams were able to comfort the "Bachelorette" into staying and hopefully working things out with one of her two remaining contestants, Justin Glaze and Blake Moynes. How will Katie's tumultuous journey to find love end? Find out Monday, August 9, when ABC airs the show's three-hour season finale.