How Sandra Lee Really Feels About Love After Cuomo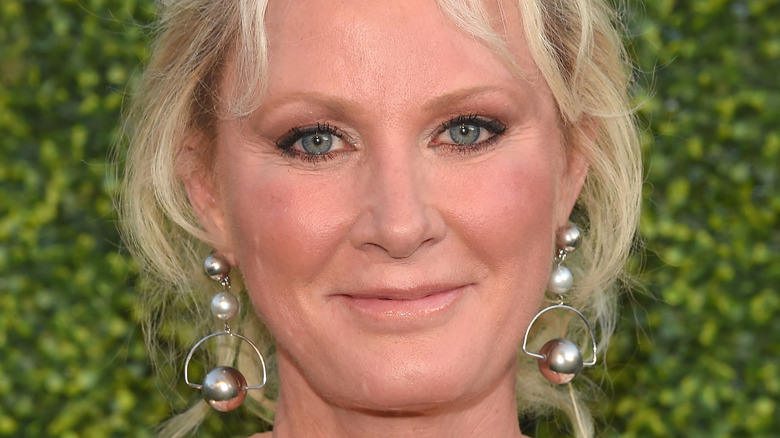 Shutterstock
Andrew Cuomo and Food Network personality Sandra Lee began dating in 2005, according to The Hollywood Reporter. Their relationship came on the heels of Cuomo's divorce from Kerry Kennedy, with whom he shares three children. Lee and Cuomo never married, though the topic came up frequently. In March 2012, Lee was interviewed by The New York Times and was asked when she and Cuomo would tie the knot. "That's a loaded question," she responded. "Andrew is focused on being governor. He's not running for president. We're happy in the relationship the way it is. Still, I can tell you that Andrew's kids want us to get married. It's very sweet."
However, things ended for Lee and Cuomo in September 2019, per The Hollywood Reporter, and they announced their split in a joint statement. "Over the recent past, we have realized that our lives have gone in different directions and our romantic relationship has turned into a deep friendship. We will always be family and are fully supportive of each other and dedicated to the girls," Lee and Cuomo stated. "Our personal lives remain personal and there will be no further comment."
Lee has found a new romance since Cuomo and this is how she apparently feels about it.
Sandra Lee hasn't totally 'moved on' yet, but she's finding 'joy' with Ben Youcef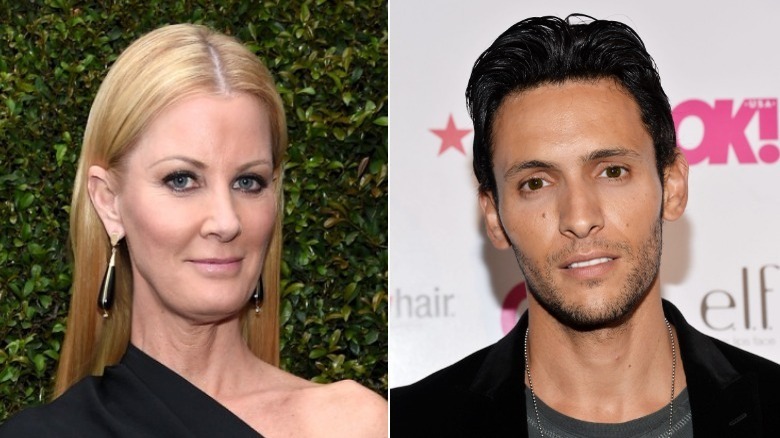 Dimitrios Kambouris, Amanda Edwards/Getty Images
Sandra Lee found love with Ben Youcef, an Algerian actor and producer, according to Page Six. They were spotted in St. Tropez, a coastal town on the French Riviera and Lee was wearing a ring that seemed suspiciously like an engagement ring. However, there is no confirmation that they're actually engaged just yet.
While this is a happy move forward for Lee, she hasn't had an easy time since her split from Andrew Cuomo. On top of that, in 2015 Lee was diagnosed with breast cancer, according to Good Housekeeping. Her recovery was heavily publicized, adding to the toll. To add one more wrench, the news that Cuomo reportedly sexually harassed 11 women is "a source of torment" for Lee, according to Page Six. A source told the outlet in August 2021, "It's very hard for Sandra to move on — she's not done licking her wounds. She's just trying to do the best she can to keep her head above water right now."
While Lee's new relationship with Youcef is a positive thing, it hasn't been easy for her to shed what she went through. Another friend told Page Six, "This is the first joy Sandra has had in years, but it's really not accurate to say she's moved on."