The Truth About The Relationship Between Usher And T-Pain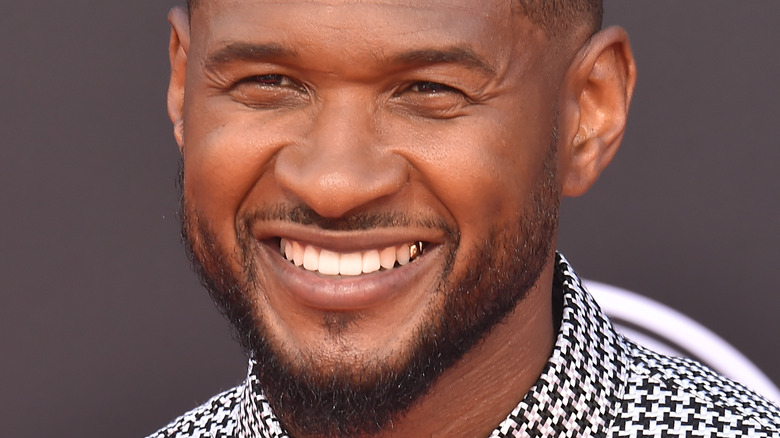 Shutterstock
The music world has been the birthplace of many celebrity friendships and feuds. And for Usher and T-Pain, being two No. 1 artists in R&B and hip-hop meant a feud first and friendship later.
In a cover interview with Billboard in August 2021, Usher opened up about his relationship with other R&B megastars and supposed feuds that have come and gone along the way. The "Love in this Club" singer responded to past headlines about a possible riff between himself and The Weeknd, after the "Blinding Lights" singer reportedly claimed it was Usher who was inspired by his style in creating his single, "Climax."
"With regard to The Weeknd, he's another person I had a positive conversation with who completely felt [the headlines were] a misinterpretation," revealed Usher. "Again, I can't get caught up in what's said outside when I know person to person that no harm was meant." Usher then went on to address comments made by T-Pain, who claimed the singer told him he "f**ked up music."
T-Pain claims Usher's comments sent him into a depression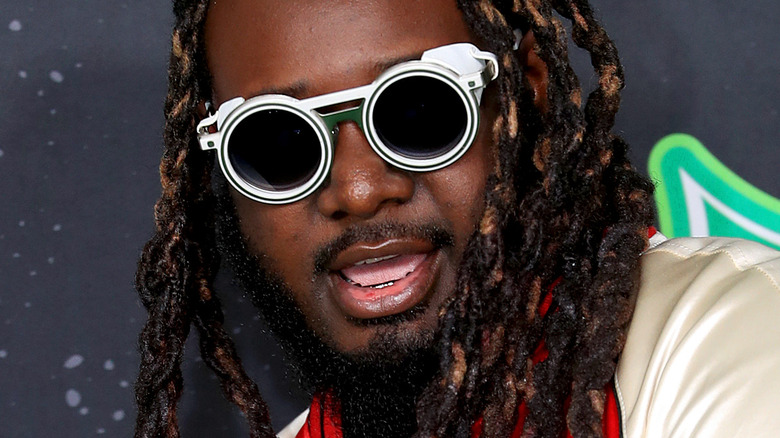 Carmen Mandato/Getty Images
T-Pain opened up about his mental health in the Netflix series "This Is Pop," where the artist revealed one comment from Usher sent him into a four-year depression. "Usher was my friend," said the "Buy U A Drank" artist (via People). "I really respect Usher. And he was like, 'Man. I'm gonna tell you something, man. You kinda f**ked up music.'"
"I didn't understand," continued the artist. "I thought he was joking at first, but then he was like, 'Yeah man you really f**ked up music for real singers.'" Usher was referring to T-Pain's use of auto-tune, which proved a successful sound for the singer, who has 15 top 10 hit singles. "That is the very moment, and I don't even think I realized this for a long time, but that's the very moment that started a four-year depression for me," T-Pain said.
The comment sent fans into a whirlwind, assuming Usher and T-Pain may be the latest feud to take the music world. Months later, Usher addressed T-Pain's claim and set the record straight on his relationship with the "Bartender" singer.
Usher is 'happy' T-Pain spoke up about his comments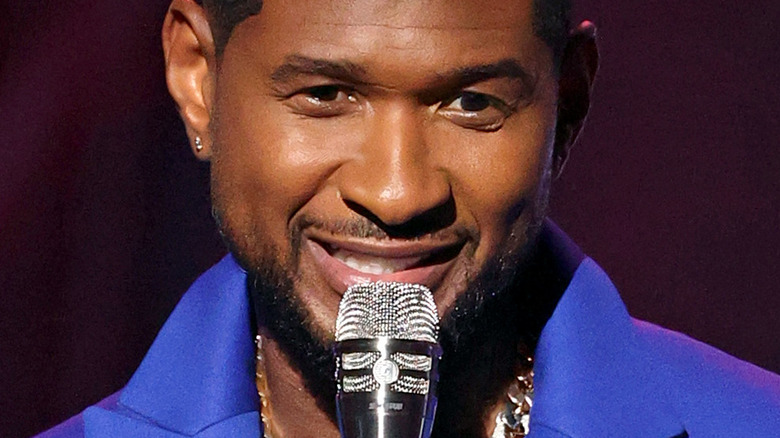 Kevin Winter/Getty Images
In his new interview with Billboard, Usher responded to T-Pain's admission that his comment about auto-tune sent T-Pain into a depression. "I'm happy that T-Pain said something — I'm not sure if it was before or after our actual conversation, after I heard what was said," Usher said about the headlines that came with the release of Netflix's "This is Pop." He continued, "It was very hurtful to know that he had experienced that kind of hardship in life. I wouldn't wish that on any person."
T-Pain previously opened up about the ridicule he faced for using auto-tune in a 2014 interview with NPR. "People thought I was using it to sound good. But I was just using it to sound different," admitted the artist. "This is my style. I'm not gonna change my style because other people are starting to overuse it."
Usher further revealed to Billboard that he did have a heart-to-heart with T-Pain about his comments, and the two have come to a place of friendship. "Private conversations for me have always been intended to uplift," the singer said. "But when or if people get pieces of it, they can always have some other interpretation. But we've spoken since and we're good."
If you or someone you know is struggling with mental health, please contact the Crisis Text Line by texting HOME to 741741, call the National Alliance on Mental Illness helpline at 1-800-950-NAMI (6264), or visit the National Institute of Mental Health website.