The Truth About Usher's Feud With Nicki Minaj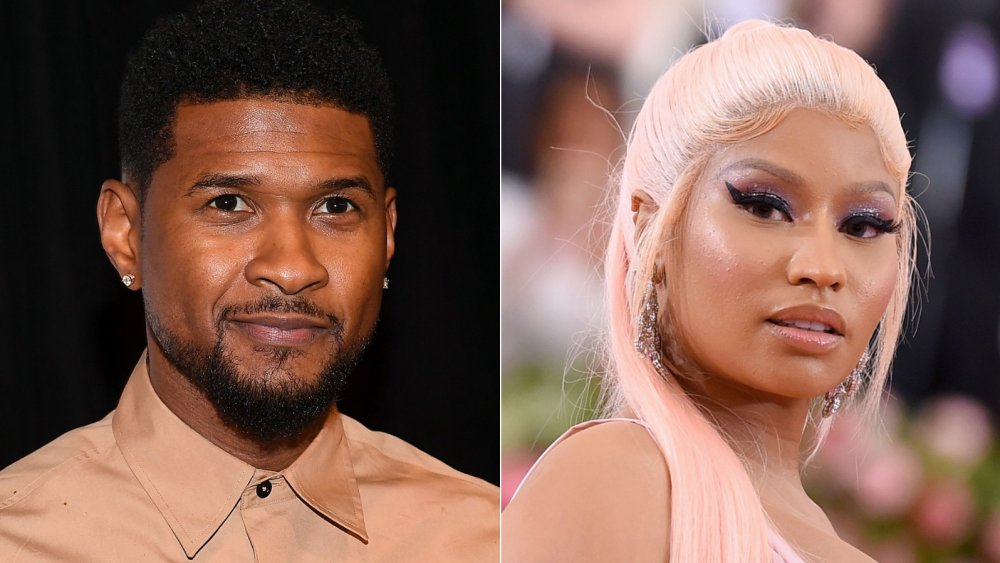 Paras Griffin, Jamie Mccarthy/Getty Images
If there's one online fandom an artist does not want to mess with, it's the Barbz. The Beyhive is intense, the Swifties take no prisoners, the Arianators are active, but Nicki Minaj's fan base has a reputation of being one of the most protective fandoms of them all, willing to defend Minaj against any perceived slight. In 2020, one artist had the misfortune of being on the receiving end of the Barbz' vitriol more than once: Usher.
While Usher and Minaj have seemingly had a good professional relationship for years, including collaborations on 2010's "Lil Freak" and 2014's "She Came To Give It To You," something resembling the beginnings of a feud emerged in 2020. Usher made a bold claim about Minaj's music, and the rapper responded with lyrical shots of her own. Needless to say, the disputes were egged on via social media by Minaj's incredibly loyal fan base. Let's take a look at what went down.
Usher made a bold claim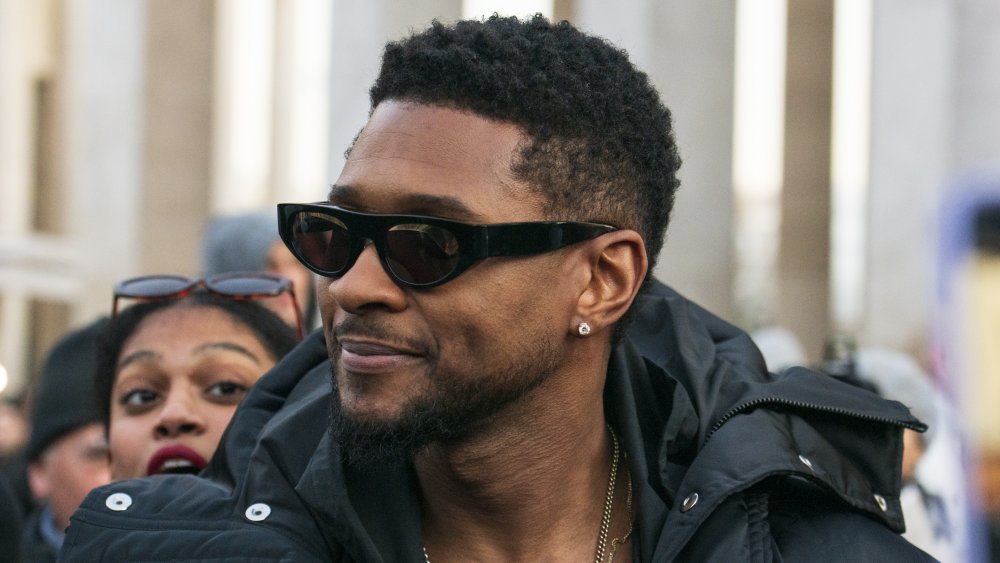 Kirstin Sinclair/Getty Images
The genesis of the alleged feud between Usher and Nicki Minaj can be traced back to some comments Usher made during a May 2020 Instagram Live with producer Swizz Beatz. The pair were discussing Ludacris and Nelly's Verzuz battle before tossing out ideas for potential match-ups in the future. When Swizz Beatz mentioned that a lot of people were suggesting a Lil Kim vs. Nicki Minaj battle, Usher responded, "Nah, Nicki is a product of Kim."
The suggestion that Nicki Minaj has been copying Lil Kim's career has haunted Minaj since her breakthrough in 2009, with Lil Kim often more than willing to perpetuate their feud. The pair have traded multiple (alleged) disses, and while there is no doubt that Minaj has been influenced by the rappers that came before her, including Lil Kim, the claim that Minaj is a product of her certainly seems a bit shady.
If Usher was hoping his comment would be innocuous enough to fly under the radar, he was out of luck. The Barbz immediately pounced on his comment. Fans flooded his Instagram comments and Twitter mentions, and took to the net to voice their frustration. Some called him "irrelevant" or delusional. One tweeter encouraged him to "let this woman breathe," while another called him "shady and disrespectful." If Usher's comment didn't have Minaj's attention at first, it certainly did now.
Did Nicki Minaj fire back?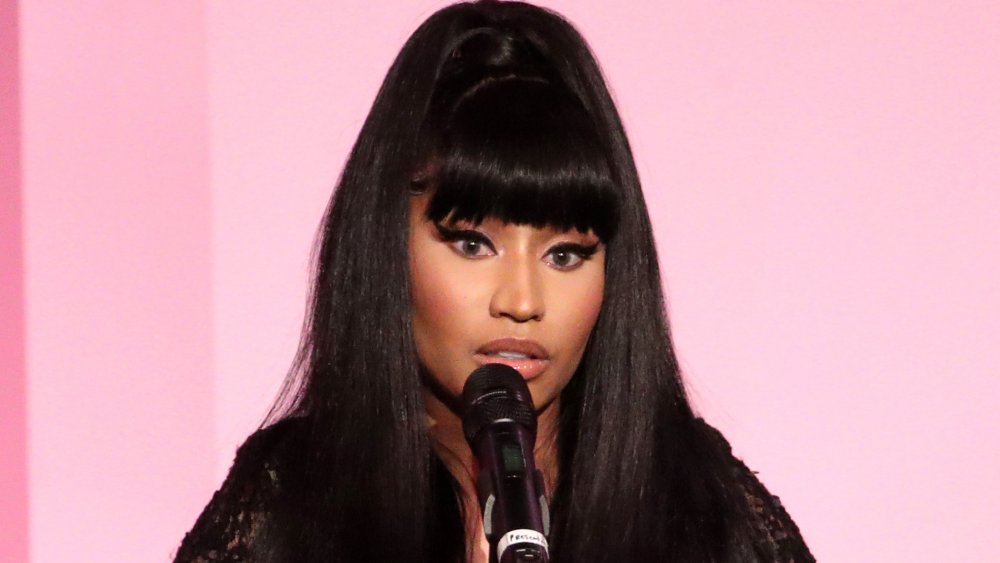 Rich Fury/Getty Images
There's a reason Nicki Minaj's Twitter handle is "Mrs. Petty," and it's not just because her husband's last name happens to be Petty. Minaj seemingly shot back at Usher with a lyric in her collaboration with 6ix9ine, "Trollz." About a month after Usher's comments on Instagram, Minaj took a shot referencing rumors that Usher exposed a woman to herpes. 
In the aptly-named track "Trollz," Minaj and 6ix9ine responded to quite a few people that they've had beef with in the past. When Minaj rapped, "Somebody usher this n**** into a clinic," the Barbz quickly put two and two together and deduced that it was a shot at Usher's alleged ailment. Naturally, her fans ate this up. One fan tweeted, "I stan because not only is Nicki minaj a rapper she's also a comedian to [sic]." Another noticed a similarity in the wig Minaj wore in the "Trollz" video and the wig she wore in the video for "Lil Freak" a decade prior. Despite a challenge to respond by 6ix9ine, per Hollywood Life, as of this writing, Usher has not said anything about Minaj since the "Trollz" video. 
It would seem that the Barbz have won this round.