The Surprising Political Opportunity That Martin Sheen Turned Down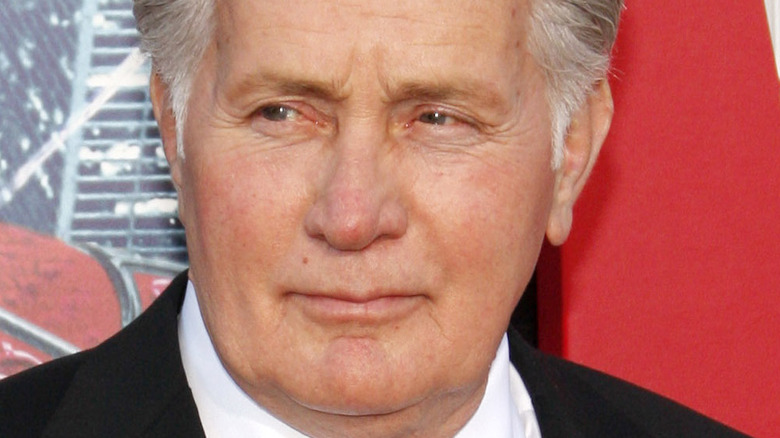 Shutterstock
Martin Sheen is more than just an actor. He's also an activist with a long history of standing up for causes he believes passionately in, and he has been arrested nearly 70 times at political protests. Sheen is dedicated to worker's rights and is against nuclear weapons and the death penalty, to name just a few of his causes. "Acting is what I do for a living but activism is what I do to stay alive," Sheen said at a speech at Youngstown State University in 2019, according to the Business Journal Daily.
Of course, Sheen had a political side on-screen too, becoming best known for his long-running role as President Josiah Bartlet on the "West Wing." The job garnered him six Primetime Emmy nominations for Outstanding Lead Actor in a Drama Series and a Golden Globe win, per IMDb.
Given his penchant for activism on and off-screen, it is not surprising that Sheen got approached about a career in politics. Keep on reading to find out the surprising political opportunity Martin Sheen turned down and why he declined.
Ralph Nader courted Martin Sheen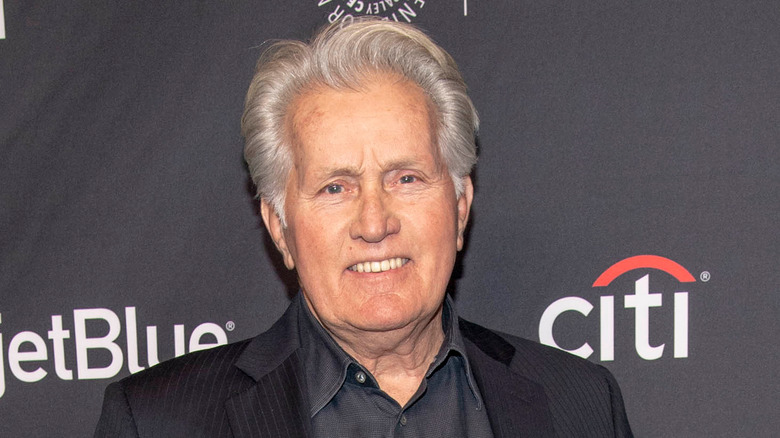 Shutterstock
Martin Sheen is well known for playing the president on the "West Wing," but he also could have been part of a presidential ticket in real life. Sheen was asked to join Ralph Nader's Green Party campaign for president as his running mate in 1996. "I am not a politician or a public servant," the actor explained to The Progressive Magazine about why he ultimately declined. "I am still a journeyman actor and a peace and justice activist. I'm a pilgrim trying to win my freedom and serve as best I can in the time I have, with this gift I've been given." He reiterated this stance in an interview with the Cincinnati Inquirer, stating, "You can't have a pacifist in the White House ...I'm an actor. This is what I do for a living." 
Interestingly enough, the Nader campaign wasn't the only person to ask Sheen to be his vice president. In 2015, amid Charlie Sheen's public meltdowns, he announced he planned to run for president with his dad as his vice president. Martin shot down the idea, telling BANG Showbiz (via Az Central), "I don't have any personal interest in politics beyond supporting certain public servants that I greatly admire, including our President Barack Obama."
It makes sense that people see Sheen as presidential. In addition to playing President Josiah Bartlett on the "West Wing," he played John F. Kennedy in the 1993 miniseries "Kennedy," and Robert Kennedy in the 1974 TV Movie "The Missiles of October," according to IMDb.
Martin Sheen discusses one of his arrests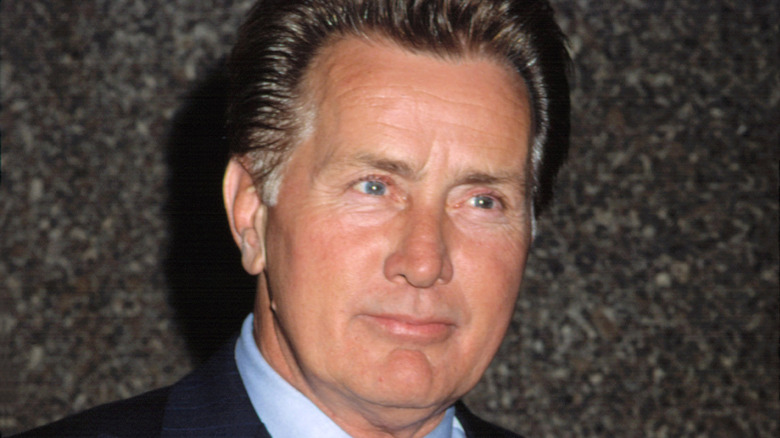 Shutterstock
Martin Sheen may not have any political ambitions, but he's making his mark in other ways. Sheen has been active in many nonviolent acts of civil disobedience and has been arrested nearly 70 times in the name of peace relating to nuclear power, testing of nuclear weapons, the abuse of farmworkers, seal clubbing in Canada, and countless other causes.
The first time Sheen got arrested was in 1986 while protesting then-President Reagan's Strategic Defense Initiative, otherwise known as "star wars." He said of that experience during a 2009 speech at Oxford University, per Just Jared, "It was a terrifying experience, and also one of the happiest days of my life because it turned out we had done everything we possibly could to object to this idea." His most recent brush with the law was in 2007 when he and 38 other people got arrested for trespassing during an anti-nuclear protest at a Nevada Test Site, according to the Associated Press.
One thing is for certain — Sheen is a man of his convictions.