The Real Reason Fox News' Jesse Watters Was Accused Of Stalking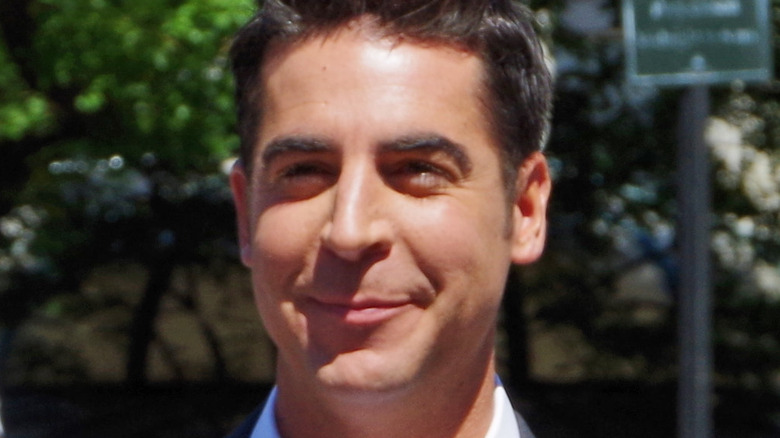 Shutterstock
The following article includes mention of harassment and stalking.
While Fox News host and conservative commentator Jesse Watters might have technically made a name for himself as a pundit, it might be more accurate to say that his claim to fame might be rooted in his nickname-able reputation as "an ambush guy." Watters, who began his career in the early aughts as a part of the production staff for Bill O'Reilly on his show "The O'Reilly Factor," soon gained fame as one of the most devoted practitioners of "ambush journalism," or accosting interview subjects without warning live and on camera. While Watters has attempted to explain his approach in the past, stating in a 2015 interview that his method is based upon "[making] it enjoyable for the person I'm interviewing," and "come away from the interview all smiles," it seems that many others, including a prominent journalist and editor, virulently disagree. Not only that: it's led to allegations of stalking against Watters, which in turn sparked a years-long controversy that Watters refused to amend.
So what's the story behind the stalking accusations against Watters? Did anything result from them to change Watters' approach to his profession? And have they had any larger ramifications on Watters or his cohort as a whole? Read on to find out.
Journalist Amanda Terkel accused Jesse Watters of stalking her while on vacation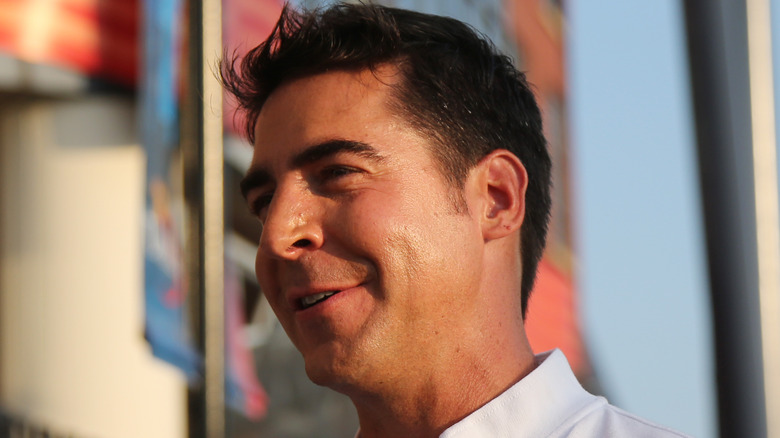 Shutterstock
As The New York Times noted in 2009, Jesse Watters first found himself embroiled in stalking allegations after he accosted Amanda Terkel, who was the managing editor for ThinkProgress.org at the time, during a vacation in order to question her about a protest against his boss Bill O'Reilly's show. Though the newspaper stated the instigating factor for Watters was her involvement in the protest as an organizer, Terkel said otherwise. Years later, in a 2016 essay published by HuffPost, Terkel stated that Watters' reasons for finding her were quite different from what NYT reported, stating that the actual reason was over a piece she had published at ThinkProgress, which criticized O'Reilly for victim blaming an 18-year-old over her sexual assault on his show, and that her post only mentioned the protest. It still led to one conclusion: Watters attempting to get her on camera at the behest of O'Reilly.
In her HuffPost piece, Terkel described how Watters appeared suddenly, without introducing himself, and accused Terkel of "causing 'pain and suffering' to rape victims and their families" without any context whatsoever. Terkel, who did not tell anyone where she would be vacationing that weekend, stated that she was never given an explanation by Fox News as to how Watters found her — but she still had a pretty good guess.
Amanda Terkel explained her allegations against Jesse Watters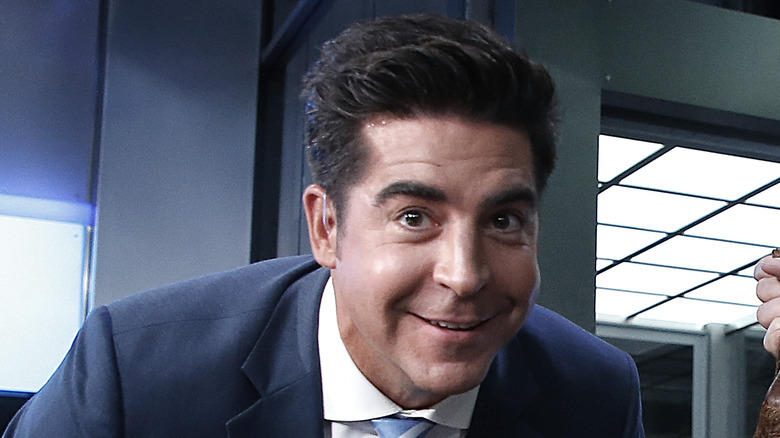 John Lamparski/Getty Images
As journalist Amanda Terkel explained in an essay written seven years after Jesse Watters cornered her while she was on vacation, she had pretty strong evidence for her theory as to how Watters found her, despite the fact that she did not tell friends or family exactly where she would be that weekend. "I remember a car following me for much of the way," Terkel wrote. "My best guess remains that Watters found my home address, followed me for two hours to Virginia and then harassed me after I walked out of my hotel." She also noted that years after the incident, Watters attempted to justify his decision to waylay Terkel as only following a directive from his boss: "I ambushed her because [Bill] O'Reilly told me to get her." (Ironically, Terkel's essay was published in response to an incident in which a man tried to catch him on camera, asking him to apologize to Terkel for the 2009 incident; Watters threw punches at him, and later complained on-air about the event with little regard for irony.)
Unfortunately, Watters seemed to learn little from his actions. In March, Watters received waves of criticism for comments he made on air in which he victim-blamed women for the behavior of their harassers and stalkers, per The Daily Beast, in response to allegations of sexual misconduct brought against New York Governor Andrew Cuomo.