Why Kim Kardashian Complained About Lamar Odom's Bad Breath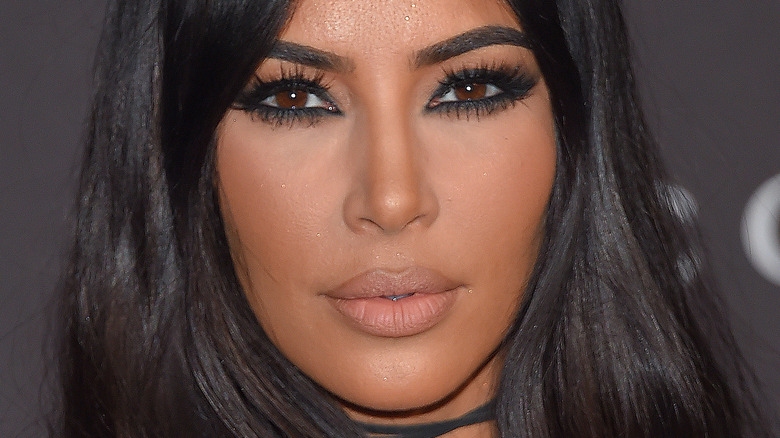 Shutterstock
While Kim Kardashian has certainly stirred a lot of controversy in the past, she's usually not the kind of person who will say something controversial. In fact, the reality star is quite careful with her words. But when it comes to her family, Kim has made it pretty clear that when you're in, she'll defend you with all she's got — but when you're out, all bets are off the table.
This couldn't be any more true when it comes to her relationship with her former brother-in-law, Lamar Odom. Soon after her sister, Khloé Kardashian, called it quits on her marriage to the NBA star, Kim was quick to clap back when Lamar hinted that his ex-wife had a penchant for basketball players. During his appearance on BET's "Mancave" in 2018, Lamar quipped that he knew things were over between him and Khloé "when she was with her second or third NBA ball player." That's when Kim fired back on Twitter, writing, "Or second and third brothel." Lamar was found unconscious in a Las Vegas brothel in 2015, per People.
But that might not be the worst thing Kim has said about Lamar. Keep reading to find out why Kim thinks Lamar sometimes stinks.
Kim Kardashian got up close and personal with Lamar Odom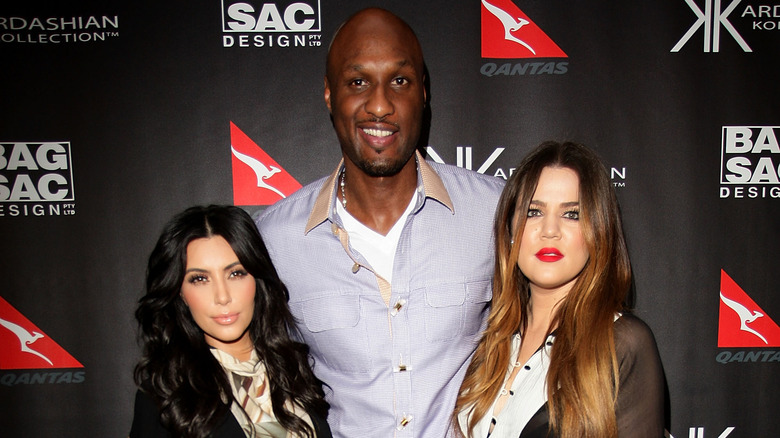 Lisa Maree Williams/Getty Images
Back in 2012, Kim Kardashian put Lamar Odom on blast when she said that she could smell his cavities. That's right: Lamar's breath was so bad that during an episode of "Keeping Up With The Kardashians," Kim admitted to almost throwing up in her mouth every time they hugged, per The Things.
Although Khloé laughed it off at the time, Kim was rather serious about it. She even tweeted about her super sixth sense in 2009 when she wrote, "I have a really odd talent. I can smell when someone has cavities! I have never been wrong yet! They don't even have 2 be super close by me."
It must have been difficult for Lamar being called out on national television by his own wife's sister. That's why his most recent comments about the Kardashians have left quite a lot of fans surprised.
This is how Lamar Odom feels about the Kardashians today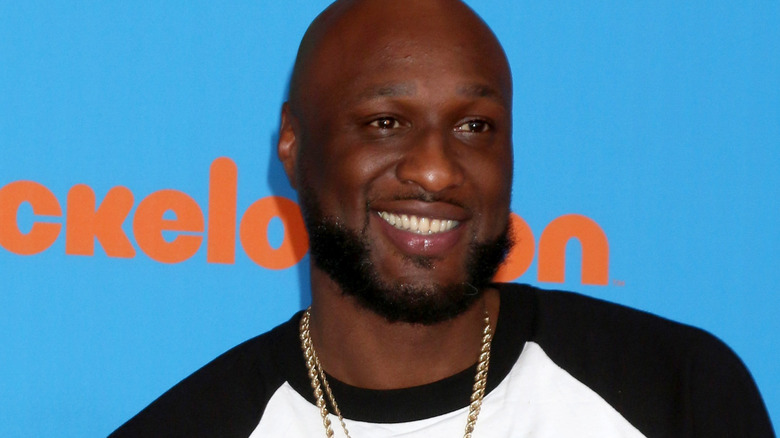 Shutterstock
Despite everything being said about his breath, there doesn't seem to be any bad blood between Lamar Odom and Kim Kardashian, along with the rest of his ex-wife's family. In fact, Lamar recently admitted that he most certainly misses "keeping up" with the Kardashians.
While on SiriusXM's "Radio Andy" show in May, Lamar said, "I miss their family tremendously. We have to live with the decisions that we make and then, hopefully in time, people heal and [will] be able to forgive me."
For better or for worse, it sounds like the Kardashians truly were there for Lamar, through the good times and the bad. Kim's comments about Lamar's breath weren't made in malice or spite, as she was just concerned about his dental health. There certainly are a lot of people out there who would love to have a sister-in-law like Kim to make sure that their breath is always in check.