Jennifer Aniston's Birthday Tribute To Justin Theroux Has Us Doing A Double Take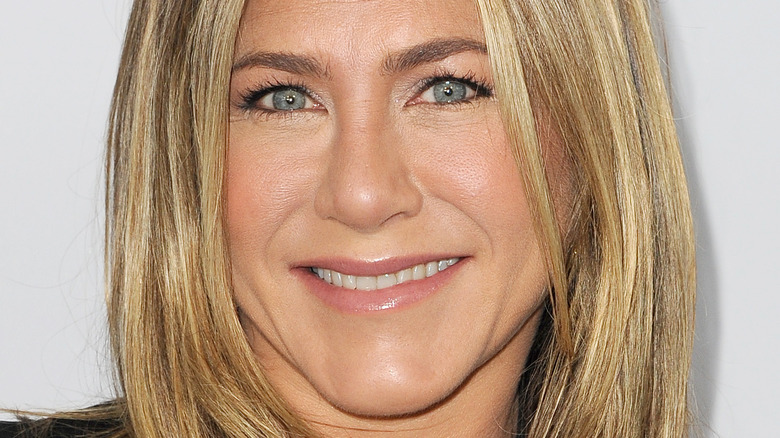 Shutterstock
Is the lovable Jennifer Aniston taking a few notes from another Hollywood Jen and about to have her own "Bennifer" moment? If you have not been living under a rock in 2021, then you are probably well aware of Jennifer Lopez and Ben Affleck's whirlwind relationship. Yes, it appears the two early 2000s exes have rekindled their flame, which of course is not just causing Hollywood to go bonkers, but making fans wonder if other memorable celebrity couples are going to make a resurgence. 
So, you may be wondering what the "Friends" alum has to do with all this. As it turns out, on August 10, the star wished one of her exes a very happy birthday on social media. Aniston wished her former husband, "The Mosquito Coast" star Justin Theroux a flirtatious happy birthday on her Instagram Stories. Naturally, the shoutout is getting a lot of buzz because of "Bennifer" 2.0. 
Wondering what Aniston shared about her ex-husband on her Instagram that is making fans raise eyebrows and speculate? You have come to the right place! We did some digging and not only found the telling 'Gram, but also got to the bottom of romance rumors. Keep reading to find out if the duo are simply good friends or if the post has more meaning behind it than what meets the eye. 
Jennifer Aniston's birthday wishes to Justin Theroux has sparked a 'Bennifer' moment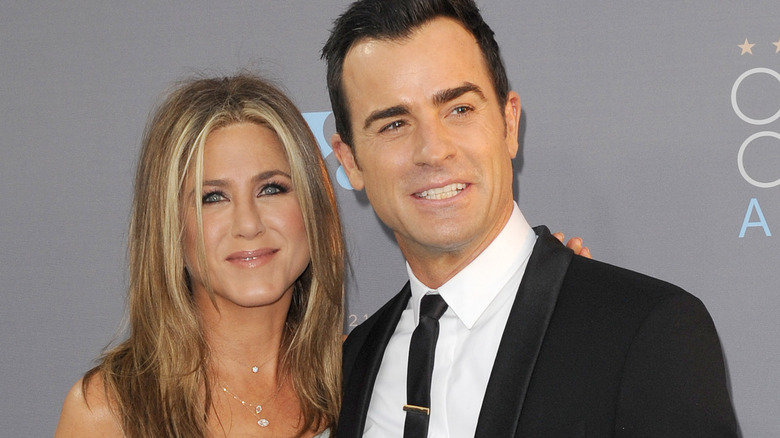 Shutterstock
On August 10, Jennifer Aniston caused a social media frenzy when she took to Instagram to share an intimate photo of her former husband Justin Theroux on his 50th birthday. Aniston and Theroux were married back in 2015, but ultimately called it quits in 2017. They made a joint statement to E! News to announce their split back in 2018, saying, "In an effort to reduce any further speculation, we have decided to announce our separation. This decision was mutual and lovingly made at the end of last year. We are two best friends who have decided to part ways as a couple, but look forward to continuing our cherished friendship." 
"Normally we would do this privately, but given that the gossip industry cannot resist an opportunity to speculate and invent, we wanted to convey the truth directly," they added. "Whatever else is printed about us that is not directly from us, is someone else's fictional narrative. Above all, we are determined to maintain the deep respect and love that we have for one another." Despite the split, it appears that the exes are remaining truthful to that statement and are apparently on good terms still after all these years. But just how friendly are these former flames?
The truth about the romance rumors and birthday wishes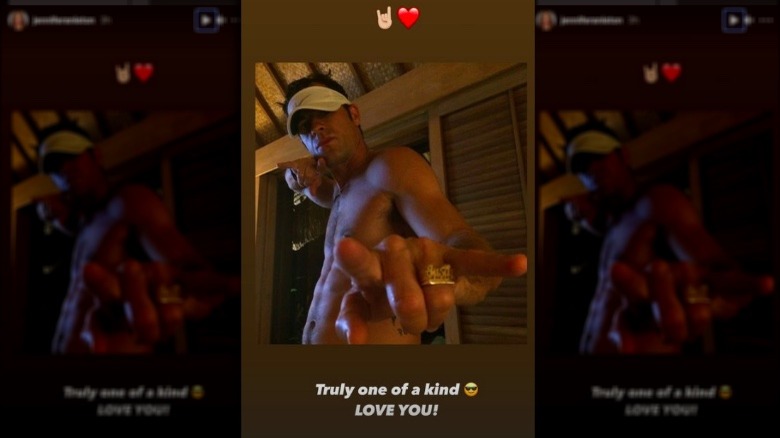 Instagram
Okay, we know you must be dying to know what is really going on with these exes. It turns out that Jennifer Aniston's public birthday well wishes to Justin Theroux was just another example of their continued friendship. The actor posted two Stories to her Instagram in honor of Theroux's big 50th birthday. The first Story Aniston shared had the "The Leftovers" star sitting in a suit with his dog in the background, which she captioned: "happy birthday JT." Aniston's second Story featured another photo that was a bit more intimate, as it featured a shirtless Theroux with the caption: "Truly one of a kind. Love you!"
You may be saying to yourself exes don't often say they still love one another, but for this former celebrity couple, this is actually pretty common for them post-split. Back in 2020, Theroux also wished Aniston, who he apparently nicknamed "B" a friendly happy birthday, via E! News. 
So, it's safe to say that this is not another "Bennifer" moment, unfortunately. But, you know, it is Hollywood and anything can happen! So keep shippn' these stars if you really want them to make a comeback. In the meantime, we will be watching their social media accounts for more clues.