The Failed Real Estate Choices That Cost Tori Spelling Big Time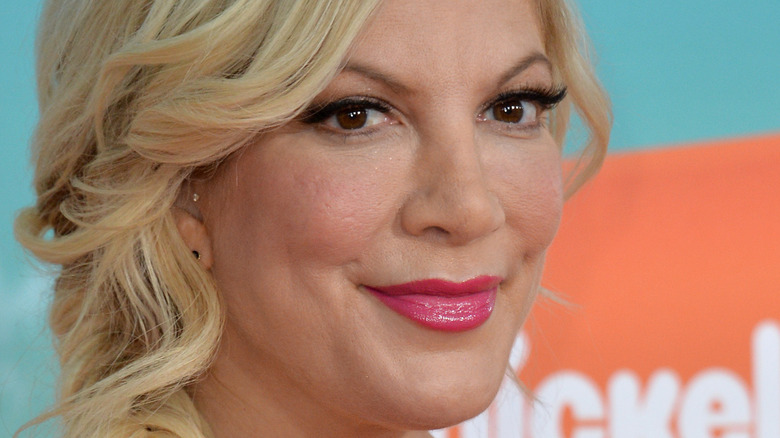 Shutterstock
We may receive a commission on purchases made from links.
Tori Spelling might be just as famous for airing her personal life on reality TV as she is for acting — and she knows not everything in her real life has been picture perfect. For instance, she admitted to Us Weekly that her former docuseries "True Tori" was a "train wreck." She has also been open about her turbulent relationship with mother Candy Spelling. While Candy might not win a mother-of-the-year award, she can't be blamed for the choices Tori and her husband, actor Dean McDermott, have made in the past.
In one of her updates about her real life, the "Beverly Hills, 90210" alum opened up about her habit of home-hopping, admitting that she and McDermott had made some regrettable real-estate decisions that certainly hadn't helped their financial situation. Keep scrolling for more details on the failed real-estate choices that cost Tori Spelling and her family big time.
Home-hopping led to financial trouble for Tori Spelling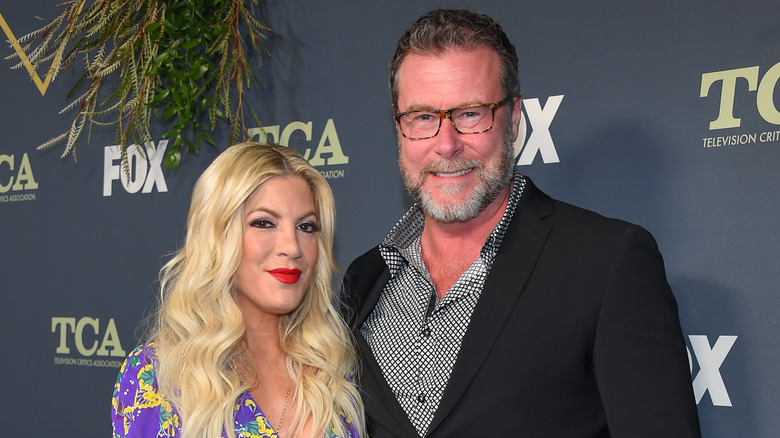 Shutterstock
While Tori Spelling came from a life of indulgent opulence, her financial woes have dealt a hard-knocks reality to the actor. According to the Daily Mail, Tori's real estate troubles started in 2011, when she and husband, Dean McDermott, took a loss on their Encino, California home. Since then, she and her family have moved multiple times in the Los Angeles area.
They hopped around from rental to rental, and Tori even admitted in her book, "Spelling It Like It Is," that her need to move so often turned a bit "compulsive." Reflecting on seven moves over nine years, per the Daily Mail, she said, "My recurring need to move seemed driven by changes in our family. But as my real estate obsession persists, it's starting to look more compulsive." She also revealed that at least one of her moves occurred due to a home being too expensive. 
While Tori has certainly had issues with money and moving in the past — to the point her mother was bankrolling her bills, per the Daily Mail — it looks like she has finally found her dream home in an eight-bedroom Hidden Hills estate, according to The Sun. So, how did Tori get into such financial woes after growing up rich? 
Poor financial choices started early on for Tori Spelling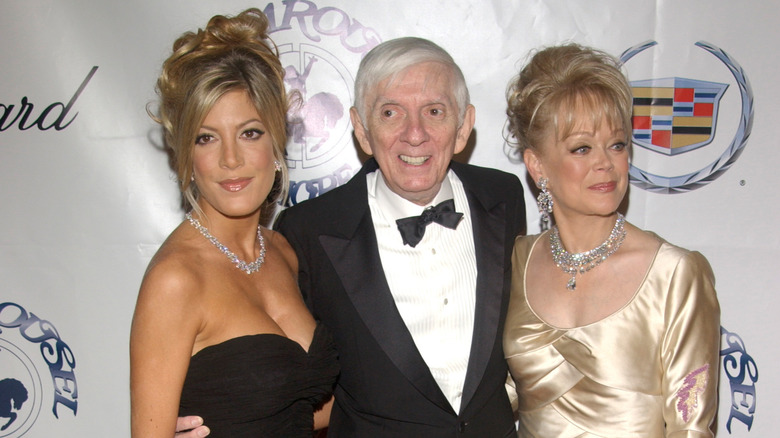 Shutterstock
Many of us have made questionable financial choices — but when those decisions cost you a cool million dollars, they become a little more stressful. Even for someone who came from a wealthy family, financial indiscretion can still cost even more than just money. 
Interestingly enough, with all her father Aaron Spelling's wealth, Tori Spelling only inherited $800,000 from his estate, which was estimated to be $600 million at the time of his death in 2006, per The New York Times. Even more interesting is the fact that his will, according to Reelz, was changed only two months before he passed away and included a "no contest" clause that penalized anyone who argued the will. A clause like this can cause a person to lose anything they gained from the will in question. 
Tori's mother, Candy Spelling, told The New York Times that Tori was only given the $800,000 because of her spending habits. "She would close a store and drop $50,000 to $60,000," she revealed. "I never did anything like that. She just went crazy." According to Reelz, though, Tori believed "her father didn't appreciate the value of money, even though he had so much of it." Hopefully, Tori's new home has given her family a fresh financial start.