The Real Reason Ryan Reynolds Nearly Quit Acting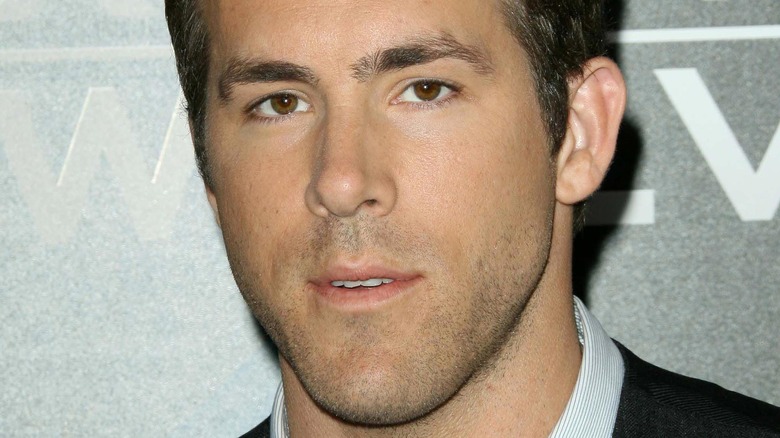 Shutterstock
There's no doubt that Ryan Reynolds is a successful star in the entertainment industry. Along with leading the popular "Deadpool" franchise, he has also appeared in 2002's "Van Wilder," 2009's "The Proposal," 2017's "The Hitman's Bodyguard," and 2019's "Pokémon Detective Pikachu," not to mention popping up in "Fast & Furious Presents: Hobbs & Shaw" that same year. There's a chance you might also remember him from his television days on "Two Guys, a Girl, and a Pizza Place."
One of the reasons Reynolds is so popular is because he truly seems to care. Indeed, he told Men's Health, "When I'm making a movie, I make sure every member of the crew feels included. I'll change a line in the script just to make Doug the gaffer laugh."
Despite that kind of obvious dedication to what Reynolds does, it turns out that there was one point when he almost quit acting for good. Read on to find out why!
Ryan Reynolds 'hated' acting at one point
Ryan Reynolds may be an A-list actor these days, however, his career actually started way back when he was just a kid. In fact, when he showed up for an interview with "Live with Kelly and Michael," the hosts at the time, Kelly Ripa and Michael Strahan, surprised him with a clip from his very first acting job in 1991 when he appeared as Billy Simpson on the Nickelodeon series "Fifteen."
Although Reynolds clearly got a kick out of seeing his early work as a child actor, he also admitted something that's perhaps unexpected. "I quit acting after that." Why? Well, he explained, "I hated it then. I really did." He also admitted that he just took on his debut acting gig "to get out of the house."
Reynolds went on to say that after ditching his life as a young actor, he instead took jobs in a warehouse and restaurant for a few years, which is something he's "glad" he did. He added, "I had some real life experiences." He was also dealing with something else during that time, which might have affected his decision to step away from acting for a time as well as perhaps motivate him to return to his onscreen career.
Ryan Reynolds started dealing with anxiety as a child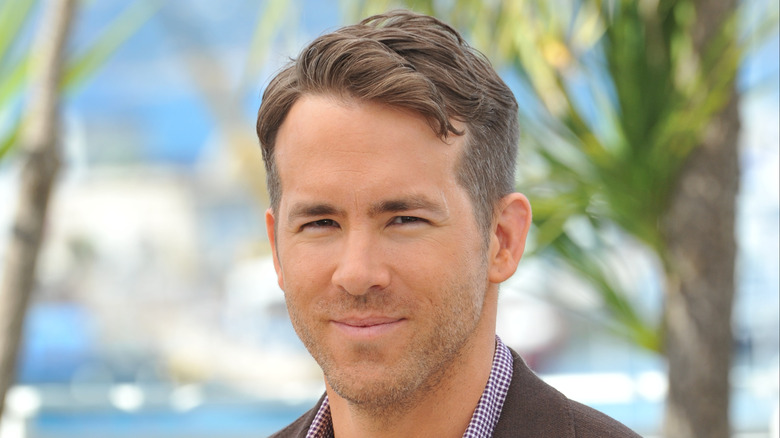 Shutterstock
It may seem like Ryan Reynolds is calm, cool, and collected at all times, but it turns out that the star deals with issues related to his mental health. On May 26, 2021, during Mental Health Awareness Month, he took to Instagram to write, "One of the reasons I'm posting this so late is I overschedule myself and important things slip. And one of the reasons I overschedule myself is my lifelong pal, anxiety." Acknowledging that he knows he's "not alone," he added, "[M]ore importantly, to all those like me who overschedule, overthink, overwork, over-worry, and over-everything, please know you're not alone."
Reynolds also opened up during an interview on the SmartLess podcast with Will Arnett, Jason Bateman, and Sean Hayes about how his success may have actually been fueled by what he faces. "I see anxiety as sort of an engine in a way, sometimes for creativity, but it's got its own sort of cloud and shroud of darkness," he explained.
Noting that his anxiety "started as a kid," he recalled, "My household that I grew up in wasn't overly awful in the grand scheme of things, certainly as compared to some people, but my dad was never an easy person to be around. He was like a skin-covered landmine. Like you just never knew when you're gonna step on the wrong spot, and he was just going to explode." Clearly, Reynolds didn't let that hold him back in the end.