Who Is Alexandra Daddario's Boyfriend, Andrew Form?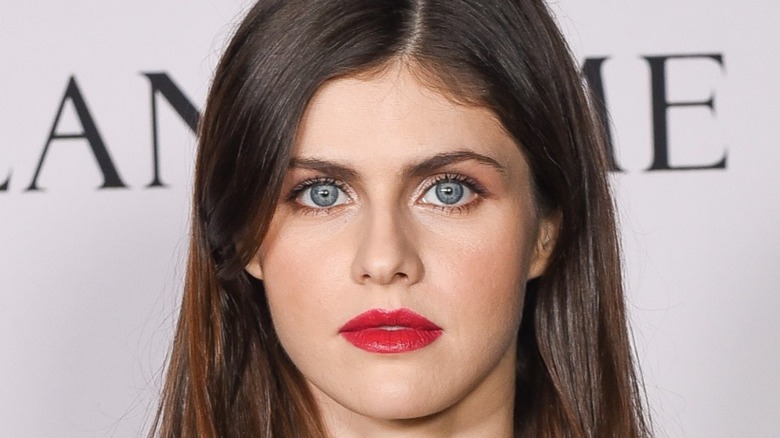 Presley Ann/Getty Images
We all remember the ill-fated adaptations of the "Percy Jackson & The Olympians" series, correct? The short-lived franchise, which ended with 2013's "Percy Jackson: Sea of Monsters" failed to capture the momentum of all the YA adaptations of the 2010s. However, we're glad to see that one particular member of that memorable cast, Alexandra Daddario, has slowly been making her way to becoming Hollywood's newest it-girl. The New York City native has been making rounds for her acting chops in "The White Lotus," the No. 1 HBO limited series that has just gotten picked up for a second season, per Variety. For this satire drama set on a hotel resort in Hawaii, Daddario took on the role of journalist Rachel, who visits the hotel while on honeymoon with husband Shane, played by actor Jake Lacy.
If that isn't already exciting news, the actress glowed with happiness at the premiere of "The White Lotus" as she posed alongside boyfriend Andrew Form for the couple's red carpet debut, per Just Jared. The "True Detective" alumna posted a sweet pic of the couple at the event later on her Instagram. "The only thing I want touching my body are @dolcegabbana and Andrew Form," the actress wrote in the caption. Fitting, since she originally made her relationship public with Form in a black-and-white Instagram post in May 2021, per Just Jared. 
So, who is the man who stole Daddario's heart? Keep scrolling to find out more.
Andrew Form is a talented producer of horror films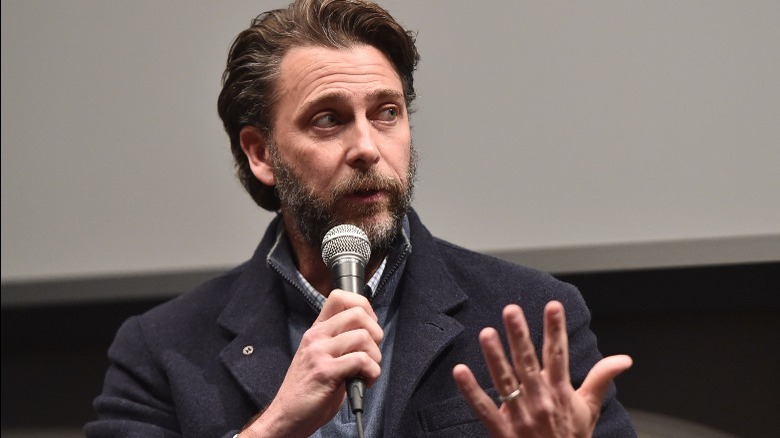 Alberto E. Rodriguez/Getty Images
To no one's surprise, Andrew Form is a man of many talents and shares the same aspirations as Alexandria Daddario. Together with producer Bradley Fuller and director Michael Bay, Form founded the production company Platinum Dunes back in 2001.
Platinum Dunes is known for churning out high-quality horror movies such as "The Texas Chainsaw Massacre," "Friday the 13th" and "The Purge." However, Fuller and Form first started gaining public notoriety and came into the spotlight for their work on 2018's "A Quiet Place." The box office horror smash followed a family trying to survive in a world with sound-sensitive monsters and starred real-life couple Emily Blunt and John Krasinski, who also directed the film and contributed to the screenplay.
For all his credit and accolades, Form stayed humble about his success and credited the screenplay instead. "I think the hard thing when you're living in the genre, for us, is finding something original," he said in a 2018 interview for The Upcoming alongside Fuller. "'Cause we've done a lot of remakes, and reboots, and sequels and prequels. So to find something original was very exciting."
Andrew Form was previously married to Fast and Furious star Jordana Brewster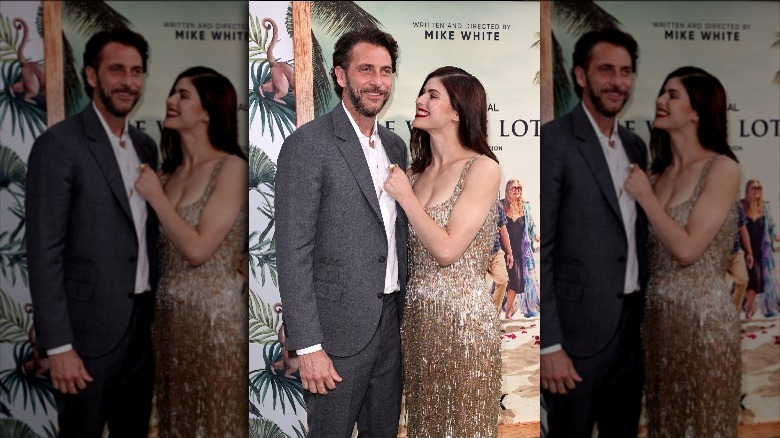 Kevin Winter/Getty Images
Before he met the "Why Women Kill" star, Andrew Form was married to Jordana Brewster, who is probably best known for her role as Mia in the "Fast & Furious" franchise. The couple first met while Brewster was filming "The Texas Chainsaw Massacre: The Beginning," a film that Form produced, and the former couple shares two sons, per People. Brewster filed for divorce in July 2020, almost 13 years after the couple first dated in secret, got engaged, and wed on Nevis Island in 2007, according to People. 
However, the breakup seemed amicable and mutual. On her marriage and time spent with Form, Brewster revealed in a 2021 essay she penned for Glamour that the duo led "parallel lives" after taking on the usual hurdles any couple faced, whether that's welcoming her baby boys via surrogacy or achieving their dream house. "Once I slowed down and got quiet, I could hear myself saying, 'We are not on the same page. I can either remain in this comfortable zone and distract myself, or I can face what is not working in my life and fix it.' I chose the latter," Brewster wrote.
The exes seem to be on good terms, with Brewster giving Daddario's Insta-official pic a like, as reported by Just Jared. Looks like Daddario and Form are going stronger than ever, and it makes us super glad that there's just kindness and support for the new couple!