The Real Reason This Recently Arrested Trump Ally Could Speak Out About Jared Kushner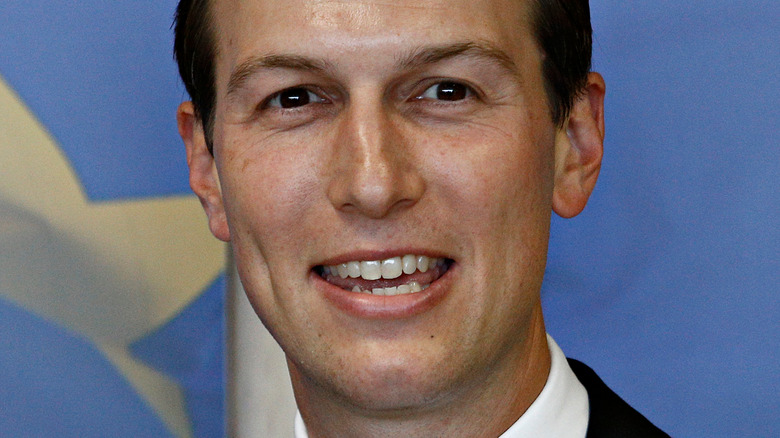 Shutterstock
Summer 2021 has shaped up to be a tumultuous time for former President Donald Trump and his family's various business enterprises. After a two-year investigation, Trump Organization CFO Allen Weisselberg was charged on July 30 with "15 felony counts in connection with an alleged tax scheme stretching back to 2005," per CNN. The counts, according to prosecutors via the outlet, included a scheme to defraud, conspiracy, criminal tax fraud, and "offering a false instrument for filing and falsifying business records." 
Trump himself dodged any such indictments, but Weisselberg's being charged is just as big a blow to the ex-president's inner circle, with SheKnows reporting that the CFO was reportedly being forced to choose between Trump and his own family. As his former daughter-in-law, Jennifer Weisselberg, said to The New Yorker in March, "His whole worth is 'Does Donald like me today?' It's his whole life, his core being. He's obsessed. He has more feelings and adoration for Donald than for his wife...For Donald, it's a business. But for Allen, it's a love affair."
Weisselberg intends on pleading not guilty, as his lawyer told the New York Post on July 1. But Trump family associate Tom Barrack's arrest, also in late July, could have implications for a different Trump: Donald's son-in-law, Jared Kushner. Here's why. 
Could former Trump family ally Tom Barrack have damning evidence against Jared Kushner?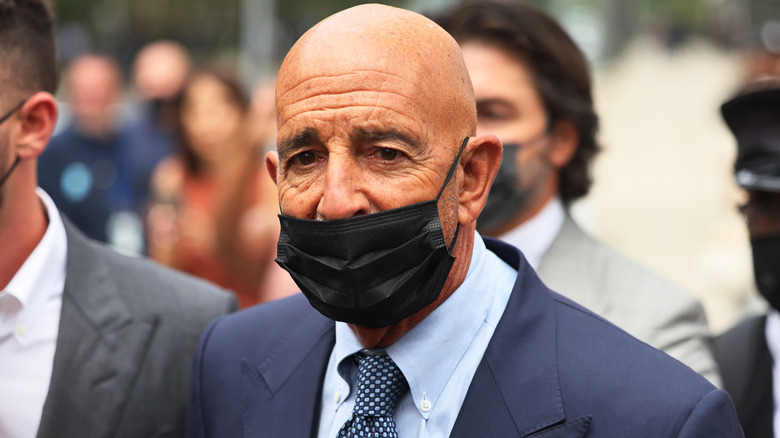 Michael M. Santiago/Getty Images
As it turns out, Trump family friend Tom Barrack's late July arrest for allegedly lobbying former President Donald Trump on the part of the United Arab Emirates has potential ramifications for Trump's son-in-law, Jared Kushner. Vicky Ward, author of "Kushner, Inc.: Greed. Ambition. Corruption. The Extraordinary Story of Jared Kushner and Ivanka Trump," told SheKnows on August 11 that the private equity investor was the Kushner family's real estate business's "conduit to the Middle East" for years.
The potentially damning part of Kushner's Barrack connection, per Ward, is the latter's introduction of him to the Qataris. As Public Citizen noted, the Qatar Investment Authority was instrumental in bailing out the Kushners' 666 Fifth Avenue property. According to Ward, Barrack's charges are "not just about Tom Barrack, it's about America's relationship with the Middle East," adding, "Trump was frankly not that interested in the relations of the Middle East, that was driven by Jared." 
Ward also noted the timing of Kushner's announcement about transitioning into the private sector as Barrack was being arrested in late July. To the author, this was a further indication the government might have a few questions for Ivanka Trump's husband. Calling the career change "classic Jared," Ward summarized it as "an absolute PR move to make us all forget that he and Tom were as tight as tight can be, but the government is not forgetting." Ominous!