The Bachelor: Did Victoria Larson Get Plastic Surgery?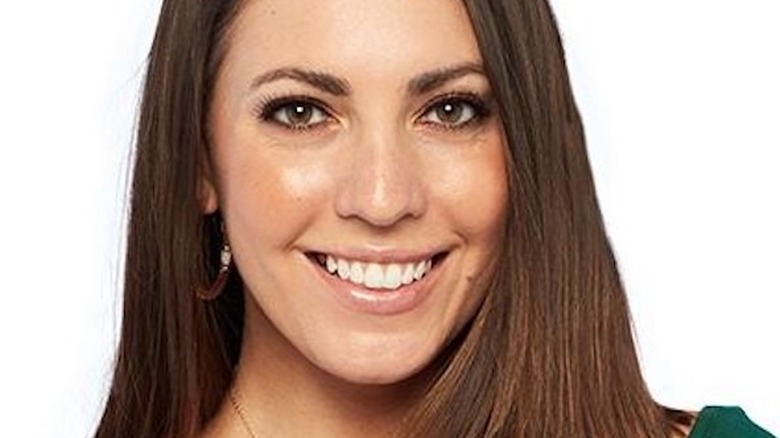 ABC/Craig Sjodin
There are many "Bachelor" and "Bachelorette" contestants who will be remembered for their noteworthy appearances on the show, particularly the villains who stirred up the most drama. The most memorable ones include: Juan Pablo Galavis, Corinne Olympios, Chad Johnson, Vienna Girardi, and Luke Parker. It also didn't take long for self-proclaimed "queen" Victoria Larson to be labeled the villain of Matt James' season in 2021.
During her time on the reality series, she wasn't exactly nice to the other contestants and often picked fights with the other women in the house. Because of the behavior she exhibited, she was labeled a bully. She later apologized for her actions, telling Good Morning America, "If my words or actions hurt anyone, like, I sincerely apologize, and I'll do better and hold myself accountable. I'm not a bully. I'm really not."
Following her time on "The Bachelor," Victoria had to deal with some haters of her own who accused her of getting plastic surgery. Scroll ahead to see the photo that had fans convinced she had work done and whether there's any truth to the rumors.
Fans didn't recognize Victoria in her BiP cast photo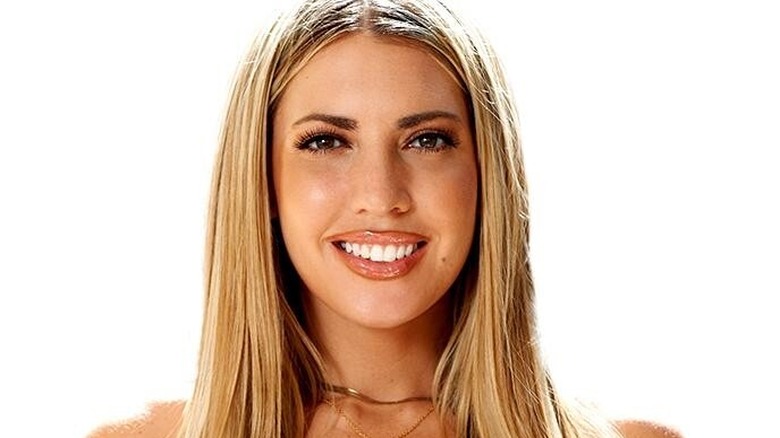 ABC/Craig Sjodin
Victoria Larson will give love another shot when she appears on "Bachelor in Paradise" starting August 16 on ABC. Per her original "Bachelor" bio, she's looking for a "strong man who can keep up" with her "big personality" and a partner "who won't be controlling in any way, shape, or form." She also wants a relationship that has "loyalty, honesty, and independence," as well as someone who appreciates her romantic and spiritual side.
After "BiP" released the new season's cast photos, many fans were excited to see that Victoria will be back on their TV screens. Others were shocked to see her promotional image, as they claimed she looked "unrecognizable." This led some to question if she had plastic surgery because she did look very different from her "Bachelor" days. Not only did she dye her hair blond, but there was something different about her overall look as well.
"Botox or sh** ton of makeup. Whichever I don't recognize you," one person commented. Another added, "You look like a different person!" It wasn't long before Victoria responded to the backlash.
Victoria came clean about the work she's had done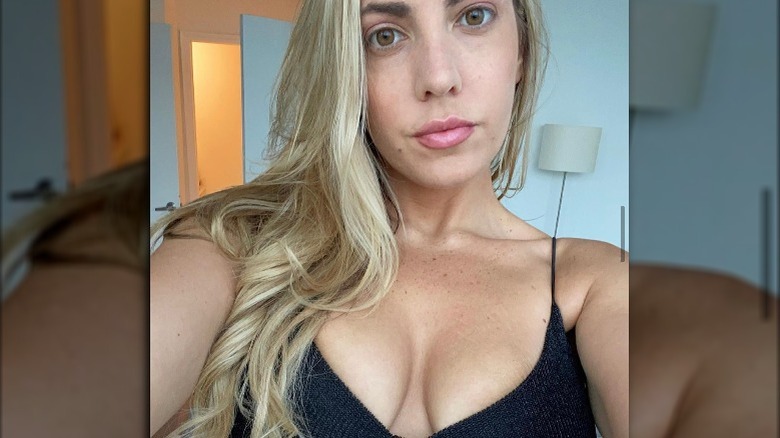 Instagram
Victoria Larson quickly responded and shut down people questioning her new look. In a TikTok captioned "to every one hating on my new look," she said, "Hit 'em with a plot twist anytime you want, sis. It's your life and shout-out to my Botox girl. I looked good both ways. Don't get it twisted."
The reality star also posted side-by-side images for her promo photos from "The Bachelor" and "Bachelor in Paradise" on Instagram. "Guys, it's called sleep. And not having a swollen eye," Victoria wrote before admitting she did get her lips done but that they're also "over-lined" in the "Bachelor in Paradise" picture.
Victoria added, "Going on 'The Bachelor' straight from covid and the pandemic, my priorities honestly were not wrapped around external beauty. I've gotten to focus on both internal and external beauty since then and would appreciate the hateful, hypocritical comments about my appearance and 'behavior' while on a TV show to cease." She also noted that she was "always beautiful so don't always judge someone from one season."