The Truth About Mischa Barton's Feud With Perez Hilton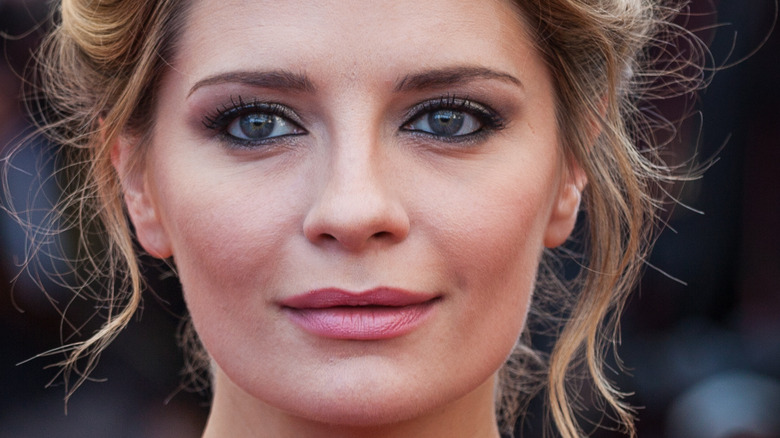 Shutterstock
Former "The O.C." star Mischa Barton reportedly left a minimal impact (aka, she was boring) on MTV's "The Hills: New Beginnings," which led to her firing after just one season. However, Barton did serve up one moment of reality TV gold before her departure by feuding with blogger Perez Hilton at Stephanie Pratt's party during a July 2019 episode, per The Washington Post. The actor and the gossip-slinger have been on less-than-friendly terms since Barton achieved stardom in the early aughts and found herself in the crosshairs of some of Hilton's most mean-spirited posts (more on that later). The two, however, have seemingly never directly confronted each other until (MTV probably orchestrated them to meet at) Pratt's party.
When it was Barton's turn to swipe back, she let loose. "This bullying that you did for so long to so many young girls, I find it hard to let go," Barton said, per The Washington Post. "I don't really sit well with people who purposefully harm other people." Hilton, admitting he knew his cruelly-toned blogs were wrong as he was writing them, swore that "if I could go back in time and do things differently, I would." With Barton blatantly refusing his apology, Hilton later quipped on his YouTube channel, "I don't expect her to like me ... I do expect her not to be boring on a reality TV show." Me-ouch.
So how did this decade-long feud between the two ignite? Read on to learn how the first bad blood was spilled!
Mischa Barton says Perez Hilton impacted her career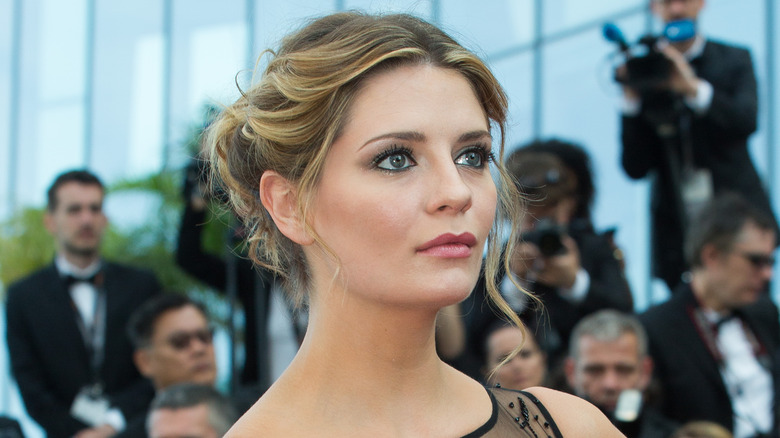 Shutterstock
It is pretty hard not to take Mischa Barton's side in her feud with Perez Hilton. Hilton, who has since softened his gossip site's tone, made his name by publishing scathing posts about celebrities in the early 2000s. Frequently targeting young female stars like Barton and their bodies, per The Washington Post, Hilton really zeroed in on the erstwhile "The O.C." actor after her show run ended in 2006. Giving Barton the nickname "Mushy," one such toxically worded 2010 post read, "The beautiful life Mischa Barton does not have — neither the TV show or her own existence! Farton was seen cruising around town this week in her beloved Cadillac, looking as bloated as ever. Why has someone let her stop taking care of herself?" (Just...sigh.) Hilton also took consistent, unwarranted jabs at Barton's career and sobriety. 
As Barton divulged on the series premiere of "The Hills: New Beginnings," per The Washington Post, Hilton did get inside her head. "Perez was a total bully ... he was awful to me and lots of women," Barton said. "There was a lot of pressure to be really skinny. It's hard when you're young, you know? You take these things to heart, and I really did." She also asserted that Hilton's cyberbullying "ultimately affected my career." 
Barton wasn't the only Hilton target to confront the blogger face-to-face, either. Find out which Hollywood A-lister also took Hilton to task. 
Jennifer Aniston also confronted Perez Hilton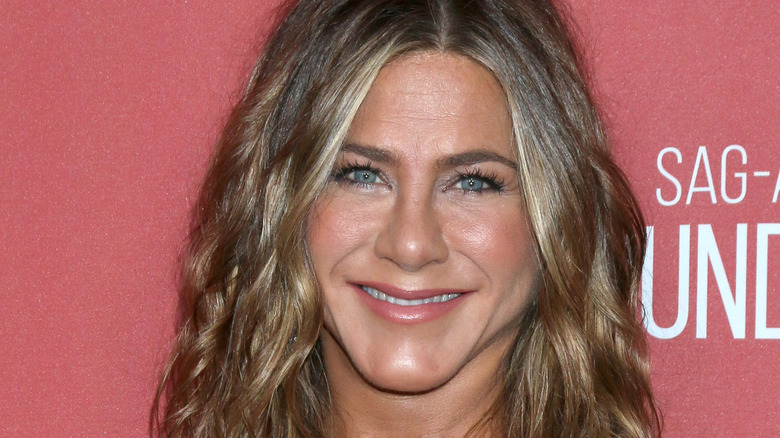 Shutterstock
Jennifer Aniston had a heart-to-heart with Perez Hilton, and it certainly went better than Mischa Barton's. Four years after Hilton was sued by Universal City Studios Productions LLLP for publishing a topless still of Aniston from her film "The Break-Up," she relayed on "The Ellen DeGeneres Show" (via HuffPost) in May 2011 that she had since directly faced the blogger upon a run-in inside a garage. "We stood there like two deer in headlights. And I just said, 'Come here, Just talk to me for a second.'... It was a lovely meeting and I was just like, "Why are you so mean?" 
With Perez sharing on "The Joy Behar Show" earlier that year that Aniston's moment of boldness did, in fact, convince him to "be more positive," Aniston also voiced her satisfaction. "There's something really great about putting a human being in front of another human being and then the reality that those words ... there's a human being behind all of that ... And he's kept it up too which is good," she said, per HuffPost.
Hilton also revealed on "The Ellen DeGeneres Show" in October 2010 another factor in his attitude change. "I have been doing everything I can to bring awareness to the teen suicides and gay bullying," Hilton told DeGeneres. "In doing so, a lot of people have called me a hypocrite and a bully myself ... From now on I really want to be part of the solution and not part of the problem."