Who Is The Lawyer Investigating Erika Jayne, Ronald Richards?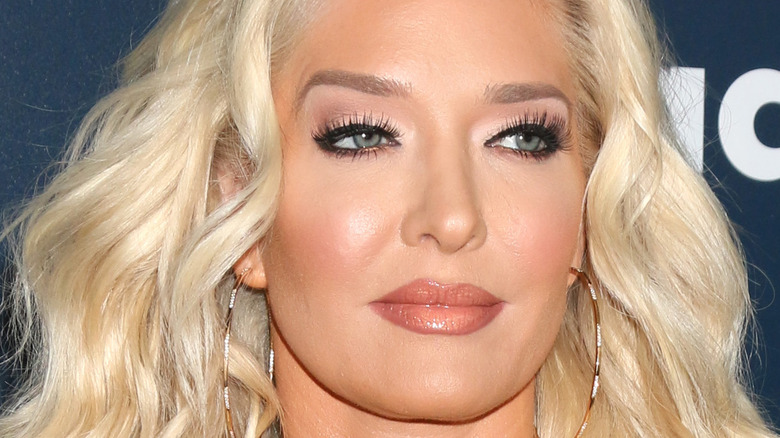 Shutterstock
Erika Jayne has been getting more attention for her private struggles than the jabs, drama and fights that normally go down on a show like the "Real Housewives of Beverly Hills." That's because the reality television star along with her estranged husband Tom Girardi have been slapped with a class-action lawsuit for allegedly embezzling millions of dollars from the victims of the Lion Air crash in 2018, according to the Los Angeles Times. If that weren't enough, Tom and Erika have also been accused of having a "sham" divorce in order to strategically hide some of Tom's assets. He's been accused of owing millions of dollars to various creditors.
And now there's a man in the middle of Erika's "Pretty Mess" and needless to say, she's not happy about it at all. His name is Ronald Richards and he's someone that Erika would rather not see on her case. Here's what you need to know about him.
Ronald Richards is determined to get to the bottom of Erika Jayne's case
Ronald Richards (pictured here in 2007) is a Beverly Hills-based criminal defense and civil litigation attorney who is mostly known as a legal expert commentator, thanks to his media appearances. A court-appointed trustee hired the lawyer to specifically focus on Erika Jayne, says Us Weekly, as he said that he plans on using "inconsistent statements" from Erika against her. The Daily Beast calls him a "no-nonsense lawyer" who, while he isn't a housewife, sure likes to tweet like one. He also likes to troll Erika by pointing out that if a statement is inconsistent with a testimony at a hearing, you can impeach the person with their television statements, while also sharing unflattering photos of her.
Richards also told the Daily Beast that he likes to think of himself as a real-life Liam Neeson from the film "Taken" because of his special skill set. In other words, he will find you. He also pointed out that Erika's participation in the "Real Housewives of Beverly Hills" might have put her in legal jeopardy with her case. He explained, "It exposes all of Erika's assets to seizure by creditors, and it is part of the estate."
Perhaps even more surprising, though, is what Erika had to say about him! Keep reading below to find out.
Erika is now adding clowns to her case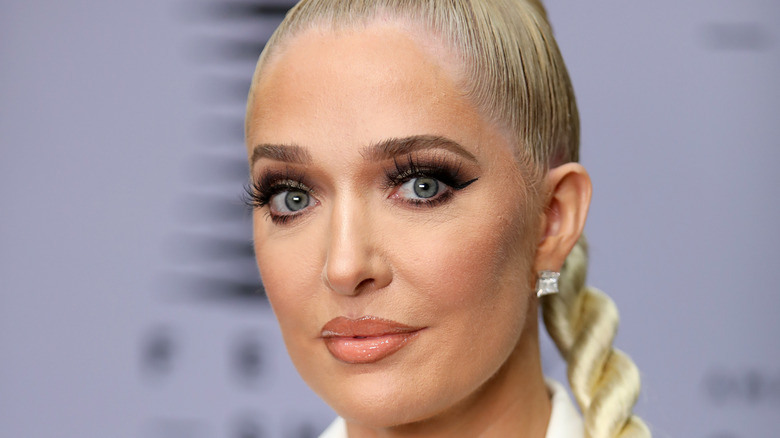 Jerritt Clark/Getty Images
According to Radar Online, a judge in Erika Jayne's embezzlement case shut down her attempt to remove Ronald Richards, while also questioning her motives. She alleges that Richards has been "harassing" her online, and back in July allegedly called him a "clown ass" lawyer. While she didn't name Richards by his name, she retweeted a fan who wrote, "There are 2 types of lawyers. Legal eagles And Bottom feeders The ass [clown] is the latter. F**k Ronnie McDonald and his slimy, lying, fake ass internet JSD," and added her own "clown ass" alongside a GIF of a Joker clapping his hands.
Richards, for his part, defended himself to Page Six by responding with, "It is unfortunate that there is no client control, which has resulted in more profane and tone-deaf posts which now are apparently directed at myself and my hardworking team. We cannot help but point out the irony that she previously complained about comments made about her." Richards has continued to dedicate large parts of both his Twitter and Instagram accounts to Erika's case.
Something tells us that things are about to get very "XXPEN$IVE" for Erika.