What We Know About Annaleigh Ashford's Husband Joe Tapper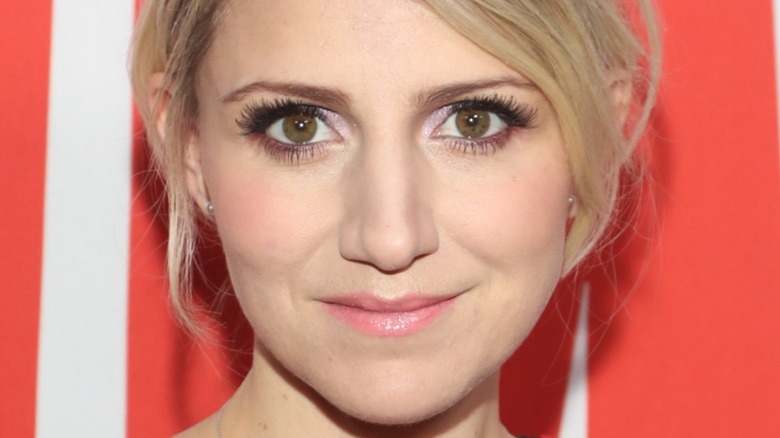 Manny Carabel/Getty Images
For fans of Ryan Murphy and Annaleigh Ashford, the upcoming season of "American Crime Story" is an exciting opportunity to witness the talented actor they've missed seeing on the stages of Broadway. Set to cover the Bill Clinton-Monica Lewinsky scandal, the FX historical drama will see the 36-year-old "Legally Blonde: The Musical" alumna playing former Arkansas state employee Paula Jones, who had played a critical role in President Bill Clinton's impeachment by suing him for sexual harassment back in 1994, per The Washington Post. Ashford posted a teaser image for the show on Instagram on August 2. "Oh Paula..." she wrote in the caption.
However, we don't doubt that Ashford has the perfect support system at home that kept her grounded during shoots for this heavy role. After all, she is not shy about showcasing her son, Jack Clack, and her husband, Joe Tapper, in adorable, cottagecore-inspired, photoshoots on her Insta.
But what does Tapper do for a living, and is he also in the entertainment industry? And how did the couple first meet? Keep scrolling to find out!
Annaleigh Ashford's husband, Joe Tapper, is an actor who's also been on Broadway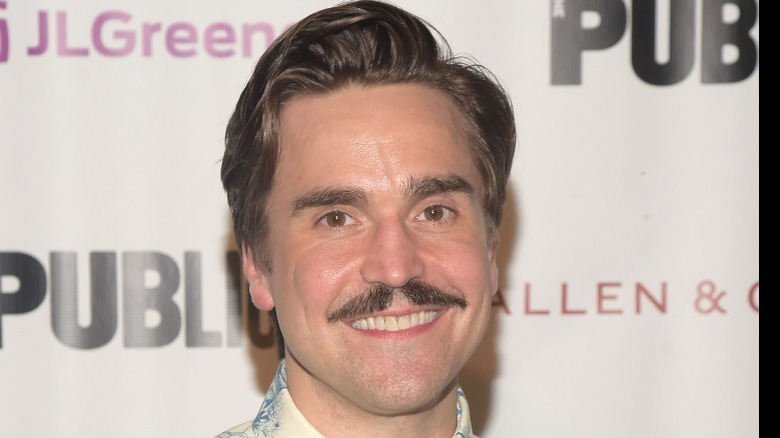 J. Kempin/Getty Images
People who have similar passions always seem to fall in love with each other, and this saying holds true for Annaleigh Ashford and her husband, Joe Tapper. The couple first met in 2006 via the matchmaking skills of Ashford's manager when Tapper was a third-year at Yale's Master of Fine Arts program in acting and was bartending as a side hustle to support his acting dreams, per The New York Times. "We were both country people trying to make it in the city," Ashford said to the outlet in 2013.
According to his IMDb profile, Tapper has collected an impressive number of credits over the years and guest-starred in a couple of well-known shows such as "American Odyssey" and "Law & Order: Special Victims Unit." Tapper's career path also overlapped with Ashford's when the Illinois native acted alongside his wife in Showtime's "Masters of Sex" back in 2015 and again in 2021 when he guest-starred on her sitcom "B Positive." 
The actor's IBDB page also lists him as the performer for G-Man as well as the understudy for Ed and Tony Kirby in the 2014-2015 production of "You Can't Take It With You."
Joe Tapper and Annaleigh Ashford shared a cute yet intense courtship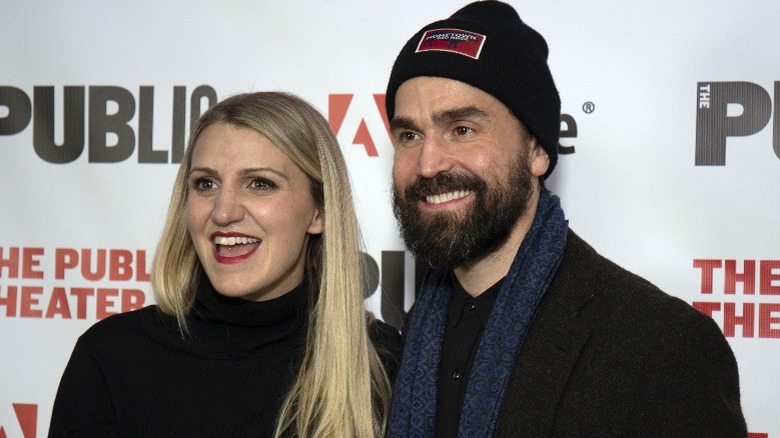 Santiago Felipe/Getty Images
While Joe Tapper seemed sure of his career path, he was less than confident about himself when he met and fell for Annaleigh Ashford. In fact, he kept canceling plans after their arranged, yet fairly successful second date where he saw Ashford perform some songs at a New York club and realized "she was amazing and funny and an incredible singer," per The New York Times. "I was like an idiot revolting," he said. "Sometimes, it's scary to meet the person you love who will make you start to grow up." 
However, he finally gained enough courage to finalize plans when he found out that Ashford, despite all her fame, remained a sweet and humble soul who enjoyed chill nights and ate TV dinners at home, he told the Times. The rest was history, and Tapper popped the question in front of a Six Flags during the couple's annual vacation trip on June 25 (Ashford's birthday) back in 2012. "The two of them are fabulous, amazing people, but you could see they needed someone else to illuminate the parts of them that didn't glow as brightly as they could," said their matchmaker/Ashford's manager Beth Rosner to the Times.
Talk about having a soulmate who truly understands your aspirations and passions in life!