What's Really Going On With American Idol's Syesha Mercado?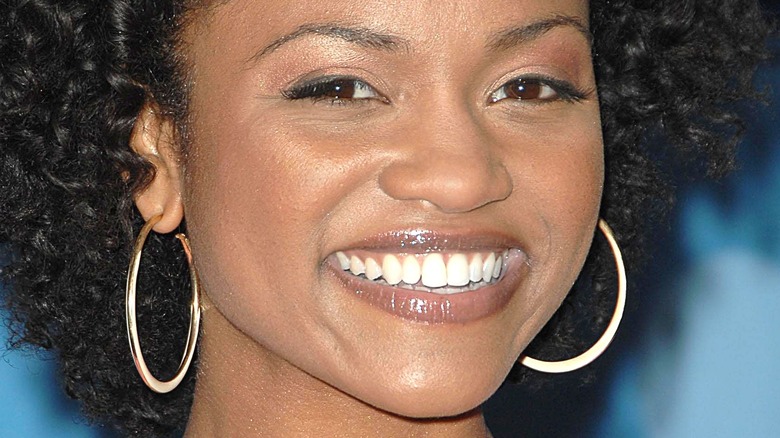 Shutterstock
"American Idol" has introduced us to talent we didn't know we'd love, and the reality show has often made lasting stars out of its contestants. This was certainly the case in Season 7, when David Cook was announced the winner. Behind Cook, David Archuleta took second place, while Syesha Mercado placed third, according to E! News.
Mercado has gone on to find success since her time on "American Idol." According to her IMDb credits, she went on to appear in a short film called "Harlem Echos," where she played Zora Neal Hurston, and she also appeared in the film "Dreams." So clearly, Mercado has blossomed from the ongoing notoriety of her "American Idol" debut. 
However, as of late, the singer has been making headlines for issues regarding her children. She and partner Tyron Deneer have two children: a son named Amen'Ra and a daughter whom she claims authorities "took" from her. Here's what's going on.
Syesha Mercado claims the hospital 'medically kidnapped' her son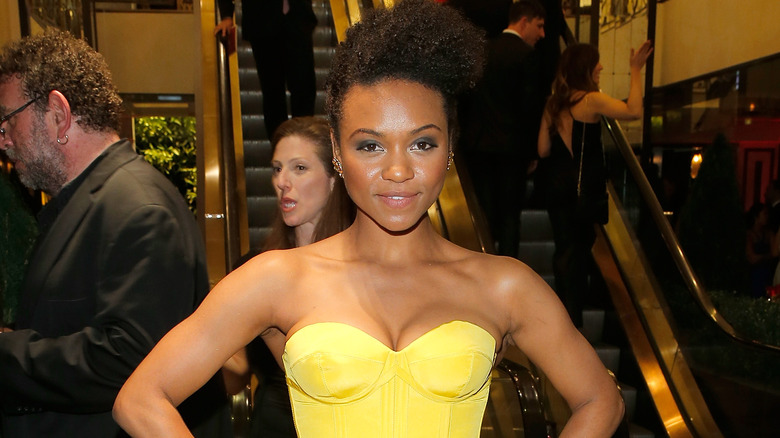 Jemal Countess/Getty Images
On March 11, the Florida Department of Children and Families took Syesha Mercado and Tyron Deneer's son, Amen'Ra, according to People. Mercado brought him in to the Johns Hopkins All Children's Hospital, seeking fluids as he was transitioning from breastmilk to bottle. He was 18 months old at the time.
Child Protective Services took Amen'Ra and Mercado spoke out about the incident on Instagram, claiming that he was "medically kidnapped." She added, "It's been 118 days since they stole our [son] and forced us to leave him at the hospital by himself for weeks, then placed him in Foster Care with a white family, bypassing our over qualified relative."
She added, "They accused us of 'Medical Neglect.' They falsely reported we refused a B12 Shot, which we didn't." Mercado then listed the medical professional and officer by name, calling them the "two key entities responsible in this corruption and traumatizing separation." Mercado created a GoFundMe page called "Bring Ra Home" which, as of this writing, has raised over $300,000. Since this incident, their daughter was also taken. Here's that story.
Syesha Mercado says Florida authorities took her daughter despite her clean bill of health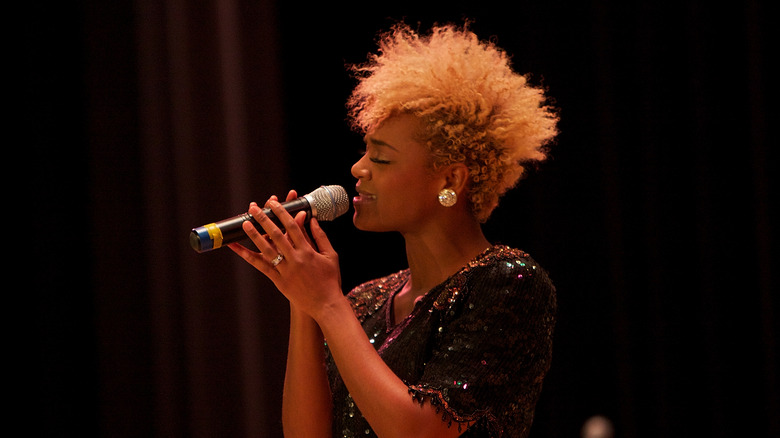 Jeff Schear/Getty Images
On August 10, Syesha Mercado and Tyron Deneer shared a video on Instagram with the leading caption reading: "THEY TOOK OUR BABY AGAIN!"
The one-hour long video shows Mercado interacting with the ​​Manatee County sheriff's deputies in Florida after they were pulled over for an unexpected welfare check, according to NBC News. Mercado explained that her daughter, then 10 days old at the time, was still breastfeeding. When asked for their reasons, the deputies said that Mercado had not notified authorities that she had given birth while dealing with her ongoing custody battle for her son. In the video, Mercado and Deneer are seen explaining that their daughter had had a checkup only one day earlier and was given a "clean bill of health."
The public has jumped to Mercado and Deneer's defense. E! News meanwhile reached out to the head of the Child Protection Investigation Division at the Manatee County Sheriff's Office, Dennis E. Romano Jr., who said: "We understand that from the outside looking in ... [the division's] actions seem uncaring, but let me assure you we have the best interest of children and families in mind at all times."
He added, "The last thing anyone in this business wants to do is shelter children from their parents, but sometimes it is the only direction we are forced to take." As of this writing, both of Mercado's children remain in foster care under protective custody, per the Miami Herald-Tribune.