What Happened Between Jennifer Coolidge And Chris Kattan?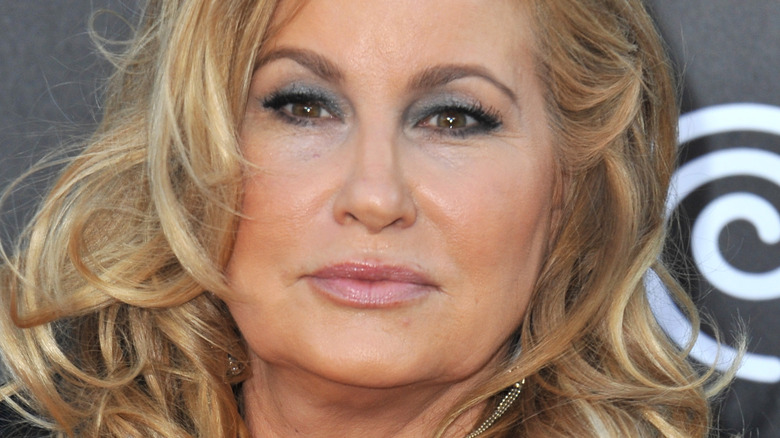 Shutterstock
Being a celebrity has its perks: fortune, glamour, and never having to queue at Starbucks. But there are also downsides to being a well-known face, including having your every romantic encounter splashed across the internet. Even the most private celebrities struggle to hide their past flings from the world wide web. Case in point: the apparent former relationship between Jennifer Coolidge and Chris Kattan.
If this is the first you've heard of the comedic actors coupling up, you're not alone. Coolidge especially is fiercely protective about her personal life, with very little information about any past or current partners available. Yet Kattan and the "Legally Blonde" star make perfect sense as a couple. Both are known for their larger-than-life personas and their hilarious character sketches. 
But the alleged reason behind the two stars' split is anything but funny. Read on to find out more about the two actors' reported relationship and why they broke up.
Were Jennifer Coolidge and Chris Kattan in a serious relationship?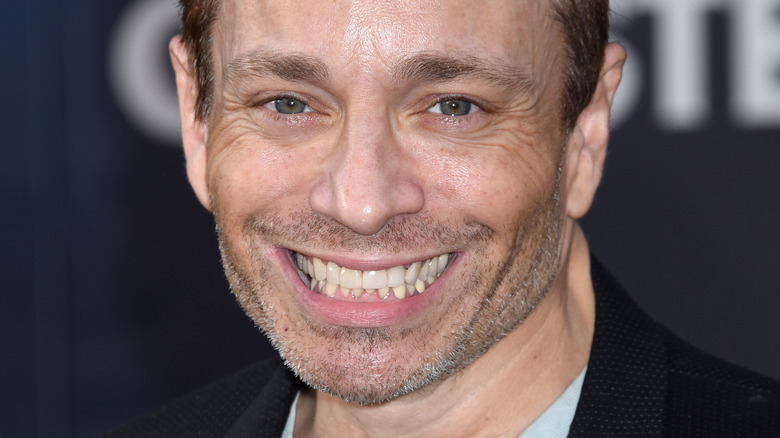 Shutterstock
Rumors of Jennifer Coolidge and Chris Kattan's romantic relationship first started circulating in the early 2000s, per Us Weekly. Kattan confirmed the two were involved when he published his 2019 memoir, "Baby Don't Hurt Me." In addition to behind-the-scenes stories and hot gossip from his "Saturday Night Live" days, he also admits to falling for Coolidge pretty hard. "Jennifer Coolidge was a tall, messy, sexy, tough, charmingly crass Boston native bombshell," he gushed, going on to describe the blonde beauty as "unattainable."
Yet the "Monkeybone" actor must have done something to catch Coolidge's eye, as the two soon embarked on a steamy romance. Although he doesn't go into great detail about their relationship, it sounds like it hit a rough patch towards the end. In his memoir, he describes their status as "deteriorating" around the time he was filming "A Night at the Roxbury," a movie based on his popular "SNL" sketch with Will Ferrell. 
Interestingly — and alarmingly — it appears that this film might be what eventually led to his split from Coolidge.
The disturbing reason Jennifer Coolidge and Chris Kattan broke up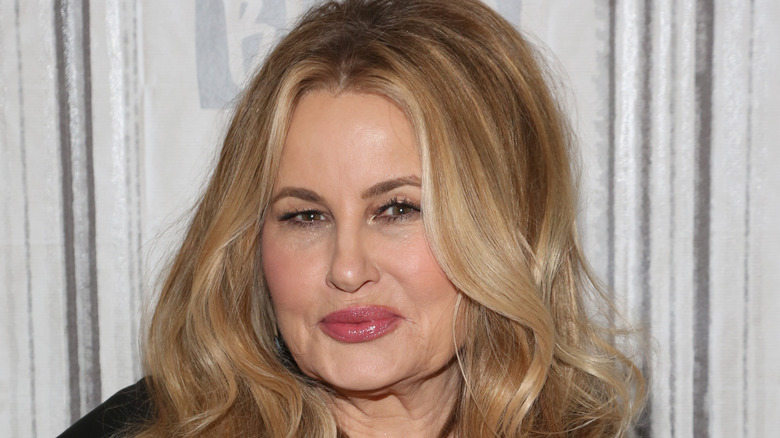 Manny Carabel/Getty Images
By his own account, Chris Kattan and Jennifer Coolidge's relationship was already fraying by the time they were filming "A Night at the Roxbury" (she had a small part as a police officer). But, in a shocking twist, Kattan revealed that "Saturday Night Live" bigwig Lorne Michaels pressured him into starting a physical relationship with Amy Heckerling, who was at that point attached to direct (via AV Club). Though reluctant at first, Kattan eventually had a consensual encounter with Heckerling, which led to the final break up of his relationship with Coolidge.
With scores of #MeToo horror stories flooding the media, it's interesting to note that this story didn't attract much attention. Though Kattan maintains the encounter was consensual, the familiar power dynamics are present, with the actor even commenting that he was "very afraid of the power she and Lorne wielded over my career" (via AV Club). Lorne and Heckerling have never publicly commented on the story. As for Coolidge, she continues to keep her private life private. 
If you or anyone you know has been a victim of sexual assault, help is available. Visit the Rape, Abuse & Incest National Network website or contact RAINN's National Helpline at 1-800-656-HOPE (4673).