The Strange Allergy You Never Knew Jin From BTS Had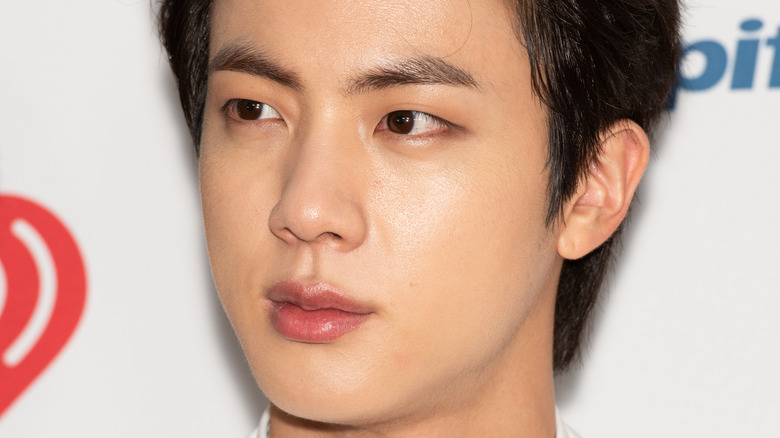 Shutterstock
Kim Seok-jin, or Jin of K-pop band BTS, is a man of many talents. Aside from his exceptional skills in singing and dancing, he's also a pretty good cook, often in charge of taking care of the group's meals. He used to prepare food for the members during their trainee days and would even write about it on their shared blog.
As the band's resident foodie, Jin also has a recurring mukbang-style show. Aptly called "Eat Jin," he occasionally live-streams it on VLIVE — an app that K-pop idols often use to do live broadcasts and chat with fans in real-time while eating all sorts of delicious meals. As he munches, he also fields questions from fans they sent via chat, making it a form of bonding between him and the BTS ARMY.
Jin is usually not one to shy away from food. In fact, you could say he's an adventurous foodie — but he might have to steer clear of certain meals because of one ingredient he has grown allergic to. Keep reading to learn about the strange allergy you never knew Jin from BTS had.
Jin's food allergy has BTS fans calling him a vampire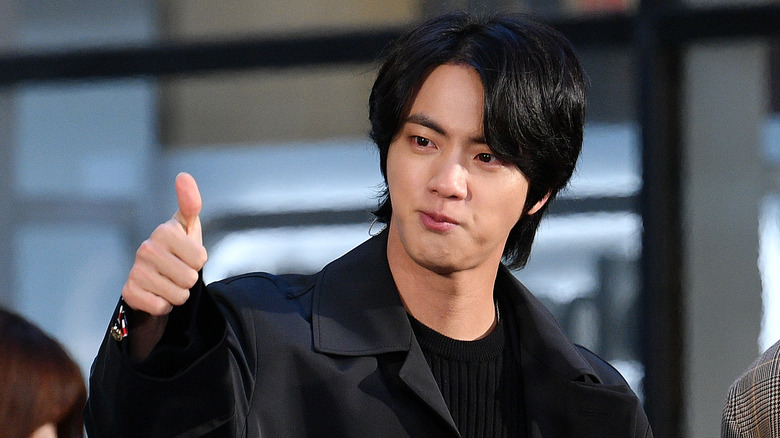 Dia Dipasupil/Getty Images
Jin's newly developed allergy may fundamentally change his love for food. According to his post on Weverse, which was translated by a fan on Twitter, he discovered this allergy after a visit to the doctor. "My body was itching so I went to test for allergies," he wrote. "They told me shocking news to be careful of garlic. How is there a food without garlic in it?"
His predicament is understandable, considering how garlic is a staple in many Korean dishes. But this new discovery doesn't seem to faze Jin. He says he still plans on eating food with garlic in it. "I'll just eat and scratch so guys please understand," he added.
His fans probably will take no issue with his eating and cooking habits, but the allergy hints to a suspicion held by many of them — that Jin is a vampire. As the oldest member of BTS (he's 28 years old as of writing), Jin looks rather young. With an aversion to garlic and devastatingly good looks, he must be an anti-aging vampire, right?
Jin isn't the only BTS member with an unusual allergy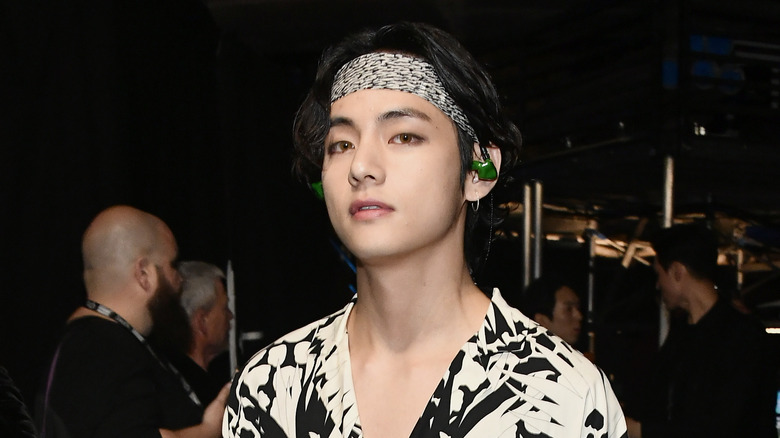 Frazer Harrison/Getty Images
Apparently, Jin isn't the sole BTS member who is diagnosed with a strange allergy. Kim Taehyung, more popularly known as "V," has a skin condition called "cholinergic urticaria." Characterized by tiny hives on the skin, WebMD states that these could break out if one is "sweaty from a workout, nervous, or just hot."
This isn't surprising, since V has made his condition known after a fan pointed out how he looks cute while tickling himself. On Weverse, he clarified that he was actually scratching his body because of his condition. "No, I have a cholinergic allergy," he wrote, as per the translation by Soompi. "I'm itchy, itchy."
BTS members Jin and V may be struggling with these unusual allergies, but one thing is for certain, the BTS ARMY will always be there to support them.