The Real Reason Selena Gomez Passed On High School Musical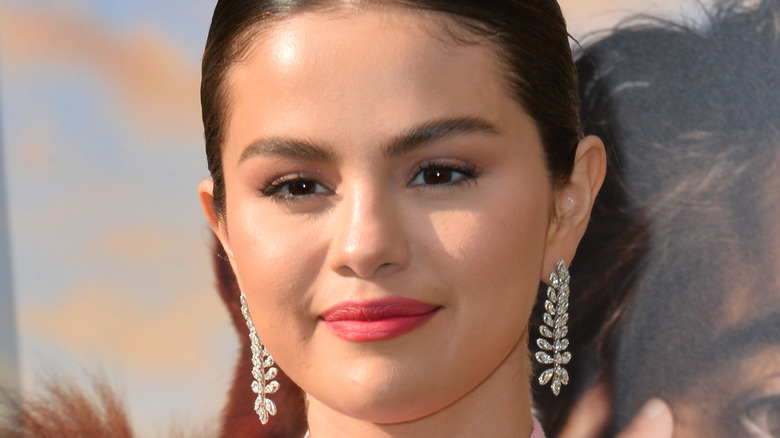 Shutterstock
Though Selena Gomez might be more known for her chart-topping songs than her acting career, Gomez is no stranger to television — especially Disney Channel. However, following in the footsteps of Disney stars before her, Gomez had graced the screens before joining the whimsical Mickey Mouse-eared network.
In fact, Gomez's acting skills go back to early childhood. In 2002, Gomez starred as Gianna on "Barney and Friends" until 2004 alongside her then-best friend and soon-to-be fellow Disney star Demi Lovato. But it wasn't long before her "Barney and Friends" days set Gomez up for a long, and successful career. According to Us Weekly, Gomez then appeared on "The Suite Life of Zack and Cody" and "Hannah Montana" before earning her own television show "Wizards of Waverly Place." The show was a smashing success for Disney and for Gomez, who played the spunky Alex Russo from 2007 to 2012.
Yet the Wizards were not the only success for Disney at the time. The network was working towards the final movie in the "High School Musical" franchise and they wanted Gomez to star in it. But, no need to go rewatch the HSM series (though we wouldn't blame you) because Gomez didn't star in the third movie. Why not?
Selena Gomez wanted to be taken seriously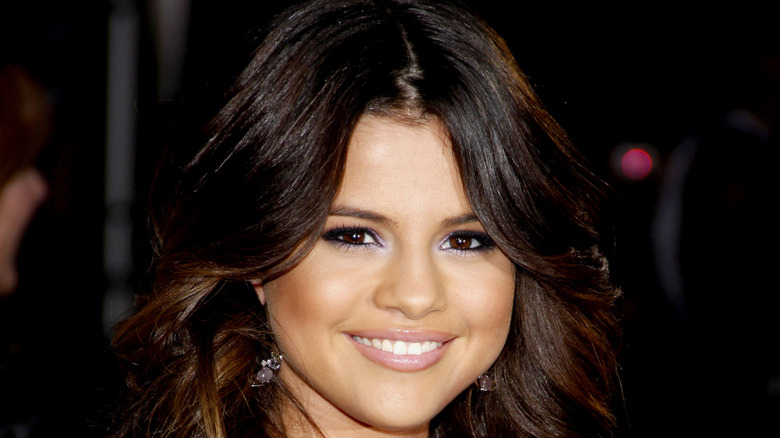 Shutterstock
When "High School Musical 3: Senior Year" came out in the fall of 2008, Selena Gomez was in the midst of playing Alex Russo in "Wizards of Waverly Place." But that was not the only reason Gomez turned down a spot in the coming of age musical series. "'High School Musical '3 is cute and I think it would be a great opportunity for someone else," she told the Daily News. However, her reason for saying no was simple: "But I passed on it because I didn't want to do it." Gomez continued, saying, "After Disney, I want to be taken seriously as an actress for many years."
Gomez was not wrong. When "Wizards of Waverly Place" ended in 2012, it didn't take long before Gomez jumped into bigger — and more adult — projects and movies. In 2013, she attempted to shed her Disney Channel days when she played Faith in "Spring Breakers," a movie about college students and crime. Gomez didn't stop there. She went on to star in "Behaving Badly," "The Fundamentals of Caring," and "In Dubious Battle" between 2014 and 2016.
Selena Gomez hasn't slowed down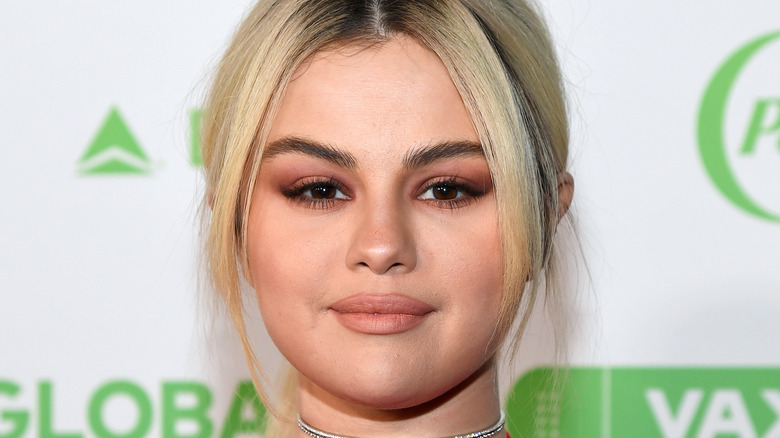 Kevin Mazur/Getty Images
Of course, Selena Gomez's career hasn't slowed down. In 2020, Gomez voiced Betsy in the movie "Dolittle" and showcased her culinary skills in "Selena + Chef" on HBO Max — and she isn't stopping there. In 2021, Gomez will star alongside Martin Short and Steve Martin in the murder mystery-comedy "Only Murders in the Building."
Gomez has additional focuses now, however, making her voice known in Hollywood as a producer and an advocate for mental health. From 2017 to 2020, Gomez worked as an executive producer for Netflix's "13 Reasons Why." "The content is complicated," she said on the Elvis Duran Show. "I feel like if this is what we're going to talk about, might as well do it in a way that's going to be honest, going to be real." 
Gomez has always placed mental health above all. "I have been given experiences and people and opportunities that have made my life exceptionally beautiful and sweet—and yet I struggle with my own thoughts and feelings at times," Gomez explained upon receiving the McLean Award for Mental Health Advocacy in 2019. "But this doesn't make me faulty. This does not make me weak. This does not make me less than. This makes me human. We need help, and we need each other." While we would have loved to see Gomez in "High School Musical 3: Senior Year" it seems that Gomez made the right decision for her career — something she continues to do for herself.