What Does Barbra Streisand Really Think About The Reboot Of A Star Is Born?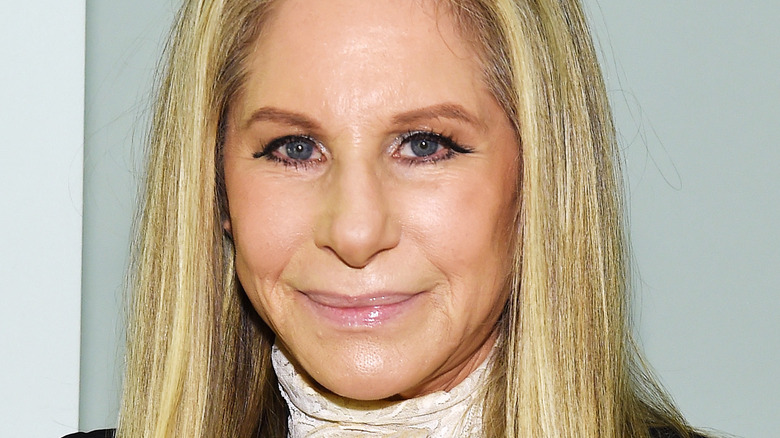 Kevin Mazur/Getty Images
Bradley Cooper ambitiously tackled the job of director and lead in the 2018 remake of "A Star is Born." The film was a stunning success, with Lady Gaga taking on the role of Ally Mayne. The film took home Best Original Song at the Golden Globe Awards and the Oscars that year for the song "Shallow," according to The New York Post, as well as earning eight Oscar nominations. It also won four Grammys that year, so obviously, it was a huge hit according to both audiences and critics. Also, both Cooper and Gaga made loads of money from the film. And the pair singing live at the Oscars? Priceless!
While the general opinion towards the film seemed universally positive, there's one critic who has since come forward: Barbra Streisand. For a little back story, there have actually been five productions made of "A Star is Born," according to Vox. There was a 1932 film called "What Price Hollywood?" which first featured the classical arc and was followed by the 1937 film "A Star is Born." Then in 1954, Judy Garland starred in another making of "A Star is Born," followed by the 1976 version featuring Streisand and Kris Kristofferson. Then of course, we get to the 2018 film.
So, if Streisand is undoubtedly part of the "A Star is Born" universe, then why did she have criticism about the 2018 version? Here's the story.
Barbra Streisand once spoke highly of Bradley Cooper's 'A Star is Born'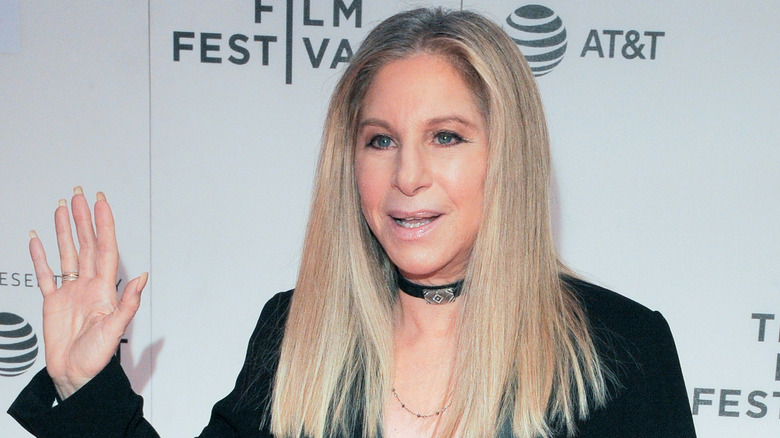 Ron Adar/Shutterstock
Barbra Streisand has actually spoken up about Bradley Cooper and Lady Gaga's remake of "A Star is Born" before. According to Enertainment Weekly, she famously visited the set, as did Kris Kristofferson, while Cooper and Gaga were filming. Cooper told the outlet about the experience of having Streisand on set. "She gave us a blessing. Everybody was so excited she was there. We just looked at each other and were like, 'Wow. How are we here right now?'" Gaga added, "She was so, so kind."
And on Kristofferson, who visited the crew at the Chateau Marmont in Los Angeles, Calif., Gaga told the outlet, "I just burst into tears when I saw him." 
But back to Streisand. In September 2018, she told Extra that she gave the film a big thumbs up after being asked if she had seen it. "Of course I've seen it. I loved it. I think it's wonderful. She's wonderful. I think it's great, they're gonna have a big hit." So why did Streisand change her tune? Here's what happened.
Barbra Streisand is now saying 'A Star is Born' went with 'the wrong idea'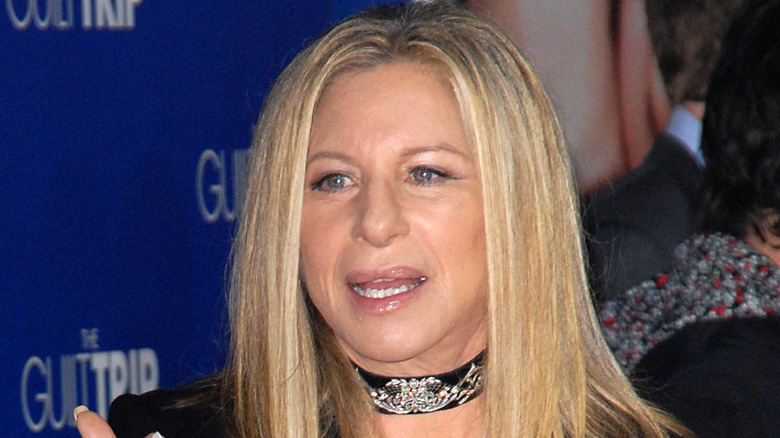 Kathy Hutchins/Shutterstock
While she initially praised "A Star is Born," Barbra Streisand recently came forward with a different take on Bradley Cooper and Lady Gaga's beloved remake of the classic film. On August 15, Streisand spoke with the Australian talk show "The Sunday Project" and opened up about her true thoughts.
Streisand said that she initially expected the 2018 adaptation to take a different angle from previous versions. "At first, when I heard it was going to be done again, it was supposed to be Will Smith and Beyoncé, and I thought, that's interesting. Really make it different again, different kind of music, integrated actors. I thought that was a great idea."
Streisand added: "So, I was surprised when I saw how alike it was to the version that I did in 1976." She added that she thought it was the "wrong idea." Though, noting the accolades and financial victory of the film, Streisand said: "I can't argue with success but I don't care so much about success as I do originality." As People notes, the 2018 film grossed $436 million worldwide, so Streisand might be alone in her opinion. That said, we would love to see the version she envisioned too, so we guess we do (somewhat) see her point.