Tristan Thompson's Cheating Scandal Was Even Worse Than We Thought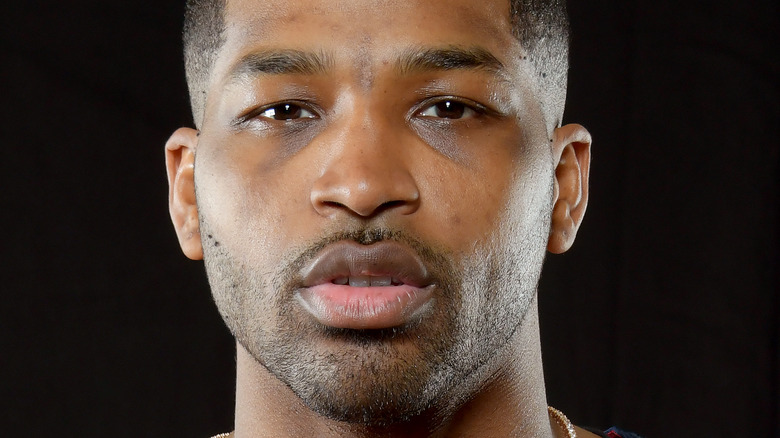 Jason Miller/Getty Images
When Khloé Kardashian met and fell in love with Tristan Thompson, it wasn't what you would call a typical love story. That's because the NBA star was expecting his first child with his previous partner Jordan Craig during the same time that he and Khloé went public with their romance. And although Khloé seemingly tried to be supportive toward her new boyfriend, many critics believed it was a clear-cut sign of bad things to come. 
Some fans say that Khloé should have seen this coming, but a few days before she gave birth to her own daughter True in 2018, Tristan was photographed allegedly taking a woman back to his hotel from a nightclub in New York City while a heavily pregnant Khloé was several hundreds of miles away in Cleveland, TMZ reported. If that weren't enough, a woman believed to be Tristan's alleged mistress Sydney Chase told The Sun that he claimed Khloé "wasn't his type" while also explicitly detailing their rumored hookup. 
Despite all of the times that Tristan has seemingly humiliated Khloé, it looks like his latest scandal is worse than we thought. Read on for the unfortunate details.
Is Tristan Thompson all about playing games?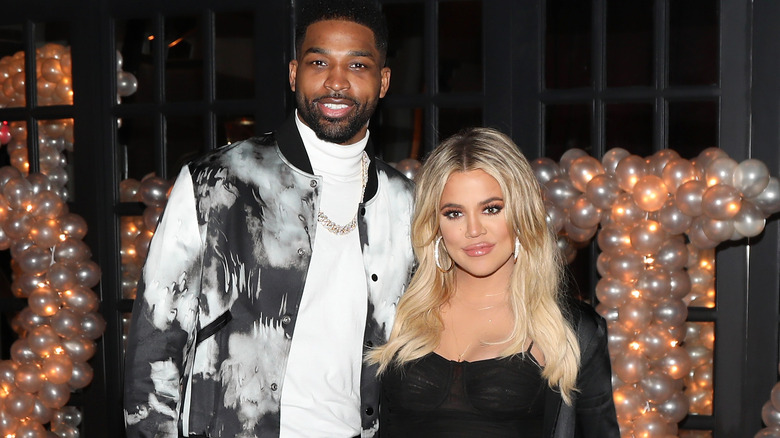 Jerritt Clark/Getty Images
According to the Daily Mail, in June, Tristan allegedly disappeared in a bedroom with three women at a Bel Air house party only to emerge 30 minutes later completely "disheveled." Yikes. Khloe was nowhere in sight but sources told the publication that Tristan spent most of his night at the bar and repeatedly grabbed the bottom of a female guest as if he were still single. 
The worst part? Shortly before the new scandal broke, Khloe sang Tristan's praises to Andy Cohen. "I know the growth and the work that he's done," she said about taking him back, per ET Online. "I know all the help that he's got, and the constant efforts that he makes every single day, and how hard he fought to get back with me currently." She added, "I don't understand why someone would go through all that if they weren't really serious." Then, in an odd twist, Tristan came after her ex-husband Lamar Odom for leaving a flirtatious comment on one of Khloe's Instagram photos. Things got so heated between the two men that Tristan went as far as to threaten the former basketball player. Referencing Lamar's near-fatal overdose in 2015, Tristan wrote, per People, "God brought you back the first time. Play if you want, different results." 
We're not sure how Khloe feels about the latest drama, but there's a good chance that this isn't the last chapter of her very complicated love story.