The Real Reason Khloe & Lamar Almost Never Happened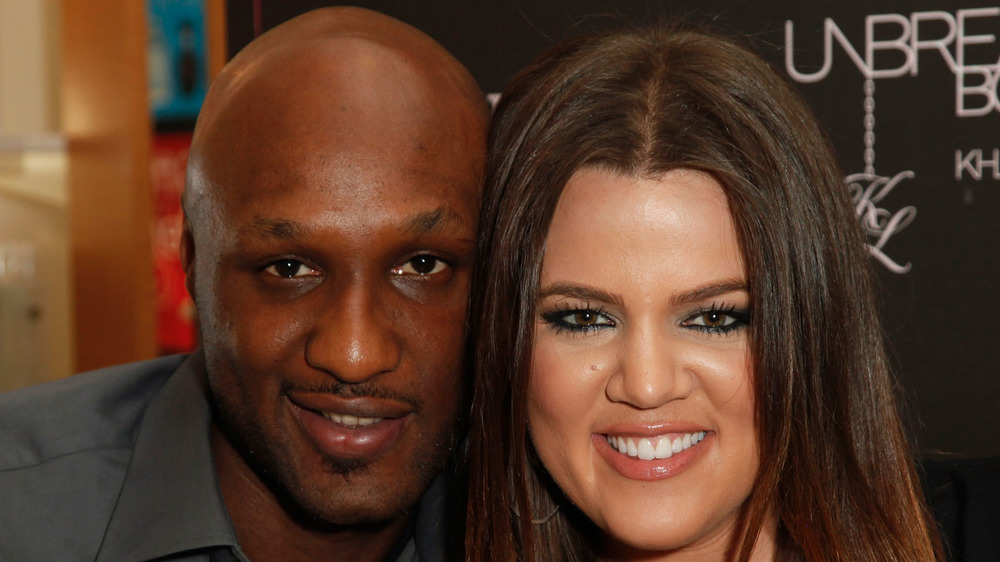 Imeh Akpanudosen/Getty Images
The series Khloe & Lamar may have only lasted two seasons, but the Keeping Up With the Kardashians spin-off still remains a fan favorite over a decade after it aired. 
The show debuted on E! in April 2011 and followed Khloe Kardashian and her then-husband, NBA player Lamar Odom, as they navigated through life as a famous married couple. The spin-off, which also heavily featured Khloe's brother Rob Kardashian, who lived with them at the time, and Khloe's best friend Malika Haqq, ended after its second season in 2012.
After season 2 aired, Khloe told ET in 2012 (via The Hollywood Reporter), "Our show is not canceled. Lamar and I have just chosen to take a break this summer. I feel like we've been on a whirlwind and doing back-to-back shows. We just want to take a little time off for Lamar to be with family time, kids, basketball, Olympics, you never know. We have a lot on our plate right now."
Lamar echoed his wife saying, "I think the issue at hand is we just want to be happy. So, we'll take our time and we'll get back to it when it's time."
Of course, fans know that the show not only never came back, but that Khloe and Lamar didn't last much longer after that either. However, the show almost didn't even happen in the first place — and we have Lamar to thank for changing that!
Khloe Kardashian never wanted to do Khloe & Lamar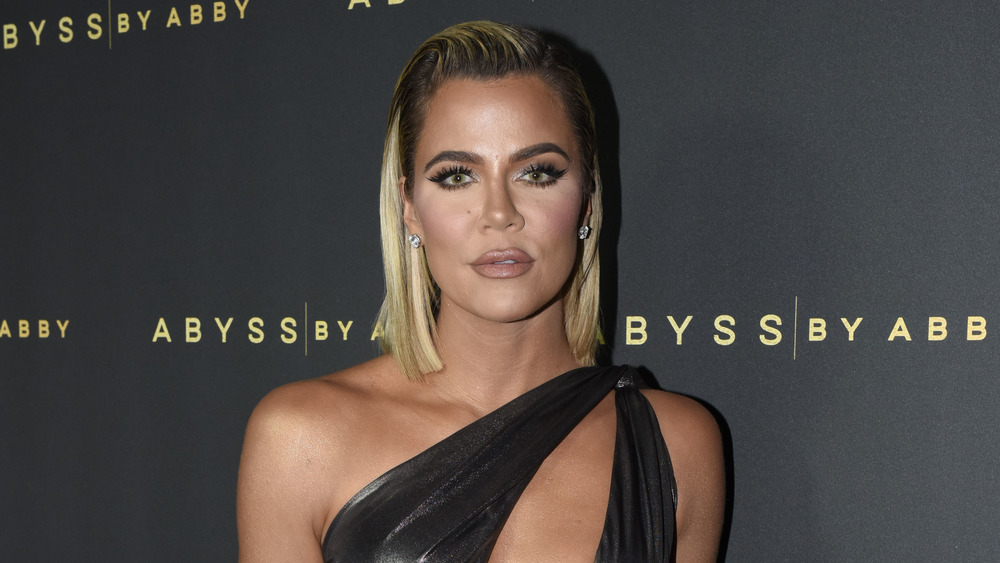 Vivien Killilea/Getty Images
Khloe Kardashian and her famous family have not only brought us one of the most iconic reality shows ever in Keeping Up With the Kardashians, but they brought us several fun spin-offs, too.
We've watched Kourtney and Kim Take Miami, then Kourtney and Kim Take New York, and then Khloe and Kourtney Take The Hamptons, just to name a few, but many fans argue that nothing touched their hearts quite like Khloe & Lamar.
But this particular Kardashian spin-off almost didn't happy because Khloe originally was not interested; she told The Hollywood Reporter, "I never wanted to do Khloe & Lamar; my ex-husband did." She continued to explain that while then-husband Lamar Odom was the one who pushed for it, she's the one who ultimately canceled it. She said, "He has his career, but he really fought for it. I said, 'You have to go into E! and promise them that you have the time.' He sold it, and I let it happen because I wanted him to be happy, but I was the one who canceled it. It was way too much."
And by the time season 2 finished airing, it did seem like way too much was indeed happening. Lamar had just been traded to the Dallas Mavericks from the LA Lakers and had been involved in a car crash that killed his cousin. Khloe decided then that the show needed to go on hiatus, but it never returned. 
Khloe Kardashian and Lamar Odom split up shortly after Khloe & Lamar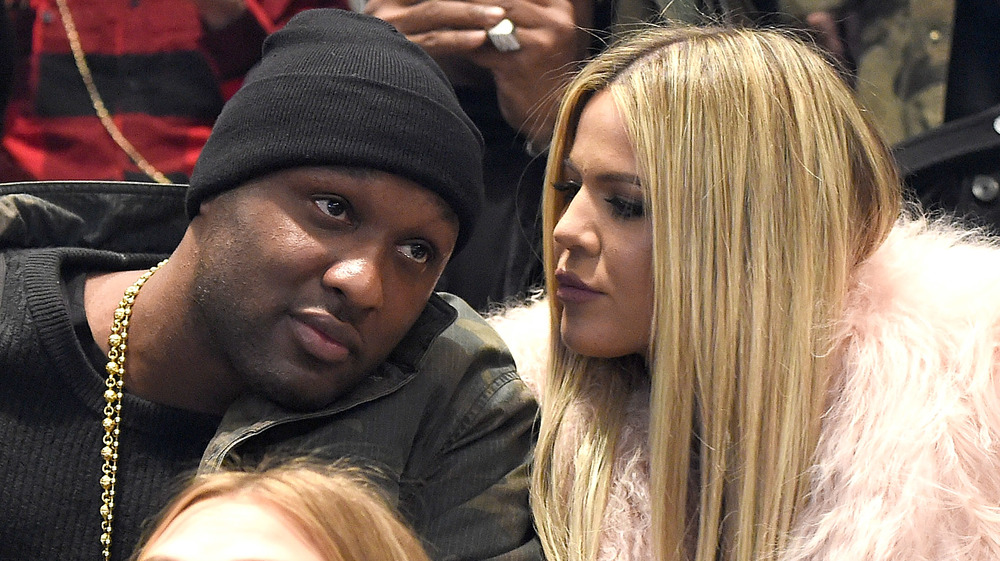 Kevin Mazur/Getty Images
Following the cancelation of Khloe & Lamar, Khloe Kardashian sadly went on to file for divorce from Lamar Odom in December 2013 after four years of marriage. 
The Good American founder rescinded the divorce, however, when Lamar went into a coma in 2015 following a drug overdose. She explained on the podcast Divorce Sucks With Laura Wasser (via E!), "It was like two years, or like a year or two of us trying to get the divorce going and then this happened. And then we paused the divorce, not for any romantic reasons but I wanted to be able to help take care of him and make sure that he would be okay again."
Khloe later refiled for divorce the following year before it was finalized in December 2016. The mom of True Thompson has since spoken openly on KUWTK about how despite what happened between them, Lamar will always have a place in her heart. She revealed on a 2019 episode (via ET), "I, like, miss him, all the time. But not in a place that I want to get back with him."
Lamar has since ended his engagement with personal trainer Sabrina Parr, and Khloe is rumored to be back with her cheating ex and True's dad, Tristan Thompson. While we don't expect to see the two on their own reality show spin-off anytime soon, we hope, with KUWTK ending for good, that Khloe might find happiness again.