Why Khloe Kardashian's Instagram Comment For Tristan Thompson Is Causing A Stir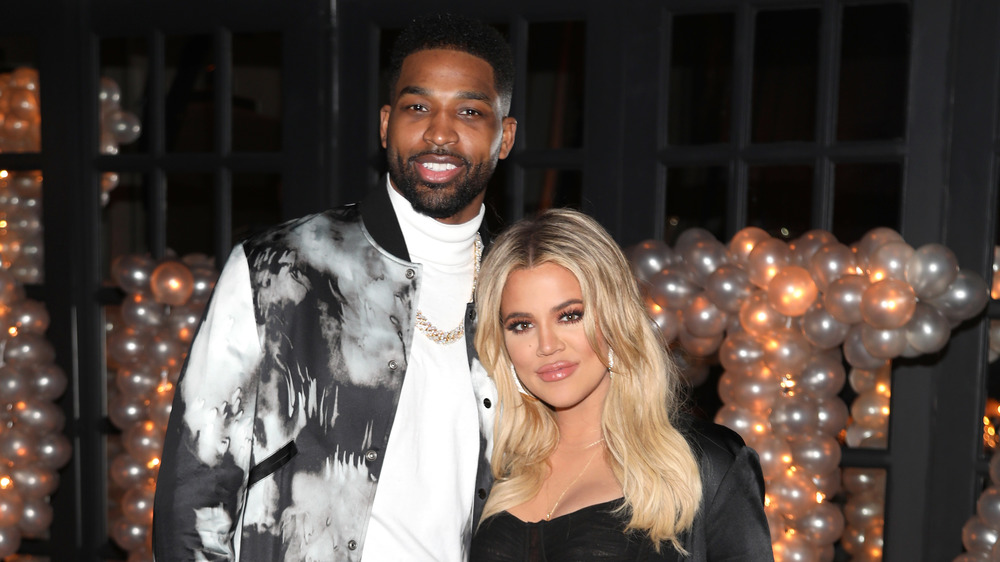 Jerritt Clark/Getty Images
Khloé Kardashian really can't catch a break, huh? Even when she and Tristan Thompson — her ex-boyfriend and the father of her daughter, True — are getting along, they're somehow still sparking plenty of drama. It's a lose-lose situation! The latest round of conflict involving these two? Well, it actually isn't a battle of Kardashian vs. Thompson; it's Kardashian against internet critics. (Of course, by now, the reality star is certainly no stranger to online angst.)
Here's what went down this time around: On Dec. 12, 2020, Thompson posted a sweet birthday tribute to his son Prince, who he shares with his ex Jordan Craig. Along with a series of adorable photos of the youngster, the professional basketball player wrote on Instagram, "Happy birthday Princey!!! I'm soo lucky to have you as a son papa. Your heart and soul is pure gold. Your sister is soo lucky to have a big brother like you to watch and protect her. Daddy Loves you baby boy."
Soon after, the comments section was flooded with birthday love for the now 4-year-old, including six red heart emojis from none other than Kardashian. Sounds innocent enough, no? Eh, that's where you're wrong. Let's dive into why Kardashian's heart-filled comment led to some unexpected internet outrage — even though she didn't even write any actual words. Oh, and you may want to buckle your seatbelt, because it's a bit of a bumpy ride down memory lane.
Reactions to Khloe Kardashian's Instagram comment are pretty divided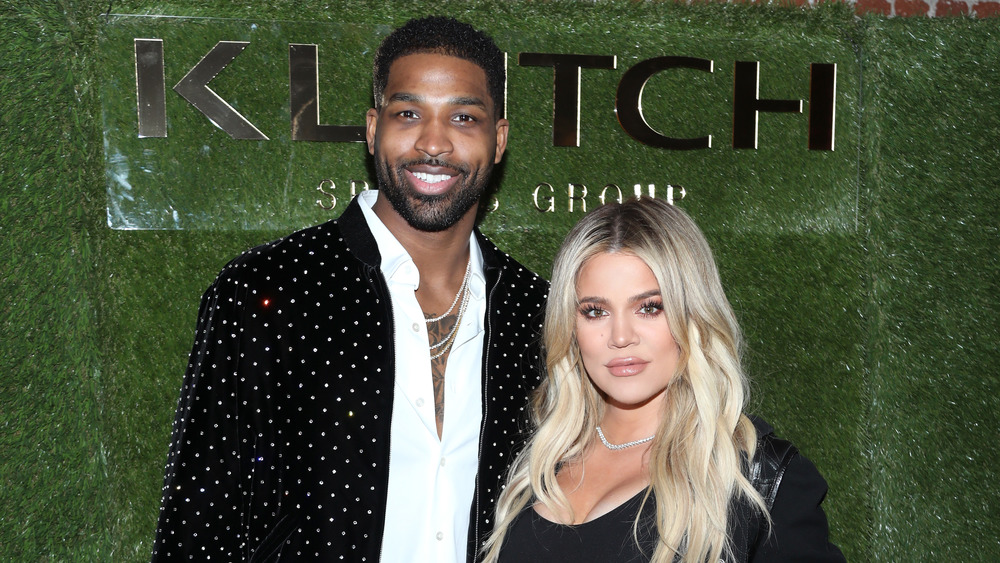 Jerritt Clark/Getty Images
As pointed out by Us Weekly, a few bold fans decided to call out Khloé Kardashian for sharing some love in the comments section of Tristan Thompson's birthday message to his son, Prince. One person wrote, "Girl bye don't put [heart] under someone's son," and another added, "Let him b with his son without u." Although those individuals were sort of harsh, other Kardashi-stans swooped in to defend the Good American designer.
For instance, one person wrote in the same Instagram comments thread, "thats right show love khloe," while another said, "Why are you people putting her down. None of us really know her. She seems to have a huge heart and I cant picture her being mean to his son." Someone else chimed in, "in this world, the definition of family changes every day. How blessed this boy is to have a sister, one that you and his father gave him, regardless of any other drama. they will be forever be blessed to have each other."
Echoing that last point, it's worth keeping in mind that Kardashian's daughter True is Prince's half-brother, so the positive vibes do seem to be a good thing. Just as Kardashian would likely hope True gets treated kindly by those in Thompson's life, surely Thompson appreciates Kardashian showing love to his son. Regardless of the fact that Prince has a different mom, they're still family.
Speaking of, past drama regarding Kardashian and the mother of Thompson's son may be worth looking into...
Fans may still blame Khloe Kardashian for Tristan Thompson's bad behavior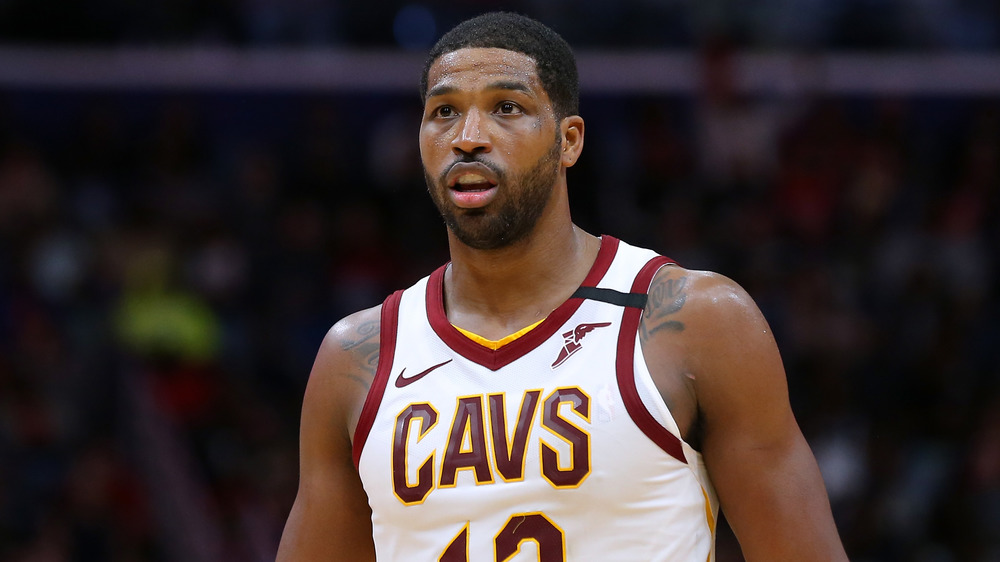 Jonathan Bachman/Getty Images
Tristan Thompson has experienced his share of public missteps — and that's putting it kindly. Who could forget when grainy photos and video footage surfaced in April 2018, suggesting he cheated on a then-pregnant Khloé Kardashian with multiple women in a night club?  And what about the time when, less than a year later, he was accused of hooking up with Kardashian's little sister Kylie Jenner's best friend, Jordyn Woods, at a house party? (Woods admitted that she kissed him, but claimed there was nothing more intimate there; still, drama ensued anyway.) Yeah, not Thompson's best moves...
Well, before Kardashian was even in the picture, Thompson dated a different Jordyn — or rather, a different Jordan. Jordan Craig, to be exact. Based on reports, Craig was pregnant (with her and Thompson's son Prince) when the athlete began dating Kardashian. There are rumblings that he *may* have cheated on Craig with Kardashian, though the reality star has insisted that she genuinely believed Thompson was single when they started dating, per Entertainment Tonight. Even so, it's quite a messy situation.
Given this complicated history, and how Craig tends to stay out of the spotlight, it makes sense that some fans may be off-put by Kardashian popping in the comments to show Prince some birthday love. But at the same time, if Thompson is seemingly okay with it, and if Craig hasn't publicly voiced concern, who are random internet commenters to care? Let's let this child celebrate his special day in peace.