The Real Reason Khloe Kardashian's Daughter True Wasn't Baptized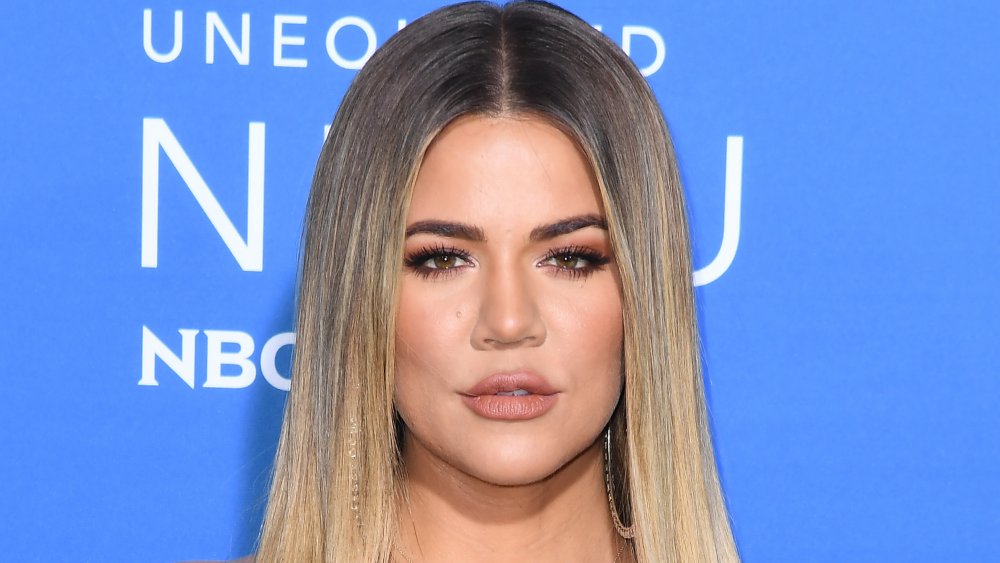 Angela Weiss/Getty Images
Kim and Kourtney Kardashian and their five million kids (ok, seven) took a family trip to Armenia in October 2019. The reason for the overseas excursion? The sisters wanted to have their children baptized at the Etchmiadzin Cathedral in Vagharshapat. "We were super jet-lagged, but it was so beautiful," Kourtney told the ladies of The Real. "It's known as the oldest [cathedral] in the world. And so that experience, and having it in Armenia, just made it really special." 
"Armenians were the first people to take Christianity as their [state] religion," Kim added. "So it was really important to us, and special, to do it in Armenia." 
A source told E! News that it was something Kim had been wanting to do for a while: "It's always been Kim's plan to have all of her children baptized in Armenia to pay homage to her father and her cultural heritage." Since "pics or it didn't happen" is basically the Kardashian family motto, there was no shortage of photos plastered across Kim's Instagram account showcasing the memorable event. However, Khloe Kardashian and baby girl True were noticeably absent from the shots. So why did the youngest Kardashian sister opt out of the trip?
Khloe Kardashian wants her to be truly ready for the experience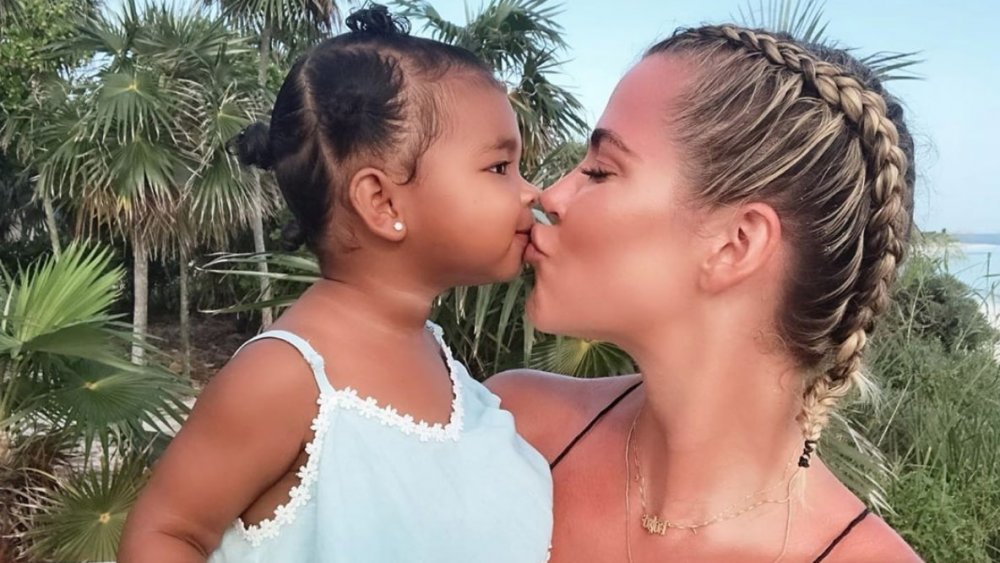 As it turns out, Khloe Kardashian would have loved to have made the trip with her sisters and their children, but she felt that, at just 1-year-old, little True was "too young" for the experience. And although Khloe questioned her faith after her father, Robert Kardashian, passed away from cancer in 2003, the reality star says there's no doubt in her mind that she wants to baptize her daughter. "I just don't know when," the Good American mogul said. "I want it to just be the right time and the right place." 
Another Kardashian kid who wasn't in Armenia was Rob Kardashian's daughter, Dream. Since Rob tends to stay under the radar and he isn't allowed to post on Instagram, we have absolutely no way of knowing why he and Dream didn't make the trip. However, seeing as Dream and True appear to be the best of friends (Blac Chyna even said True is Dream's favorite cousin), maybe they can make the trip and go get baptized together one day — anyone up for a season of Dream and True Take Armenia? 
Although Khloe really does seem to have her daughter's best interests at heart, we still can't help but be a little bit worried about baby True. Here's why.