Inside Khloé Kardashian And Tristan Thompson's Second Try At Their Relationship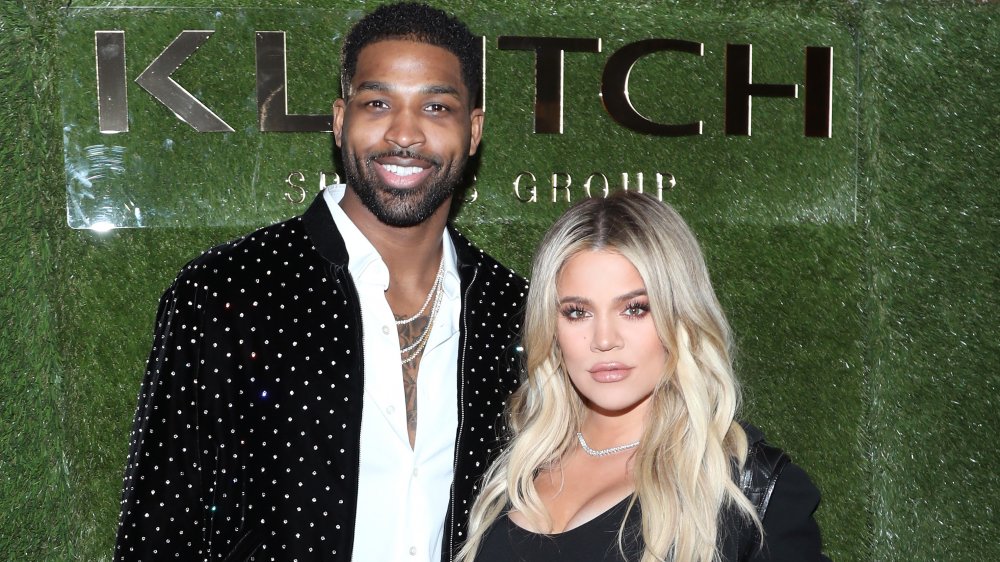 Jerritt Clark/Getty Images
Reality TV star Khloé Kardashian and NBA player Tristan Thompson split up in 2019 amid rumors that he'd cheated on her with her sister Kylie Jenner's former BFF, Jordyn Woods. Remember that, folks? Despite the drama, the Cleveland Cavaliers star will always be part of Kardashian's life because they share daughter True Thompson. But beyond the basics of co-parenting, Khloé and Tristan might have rekindled their romantic spark. In July 2020, an insider told People the exes are "giving their relationship another try."
"Tristan is working hard to prove himself and has been a great dad to True," the source added. A second insider noted that Kardashian and Thompson "acted like [they] were back together" at the Revenge Body star's intimate "family only" 36th birthday bash. Kardashian and Thompson have allegedly become "closer" as they self-isolated amid the coronavirus quarantine. "They have had an amazing spring with True in L.A.," a source said.
Thompson's Instagram activity has also fueled rumors of reconciliation. He called Kardashian a "beautiful and loving woman" on her special day. "I'm wise enough now to know, you came into my life to show me just what it means to be an incredible person," he gushed. "I appreciate how I am able to learn from and grow because of you." It doesn't get much sweeter than that, but where do these two really stand when it comes to their relationship?
Khloé Kardashian and Tristan Thompson are 'taking it very slow'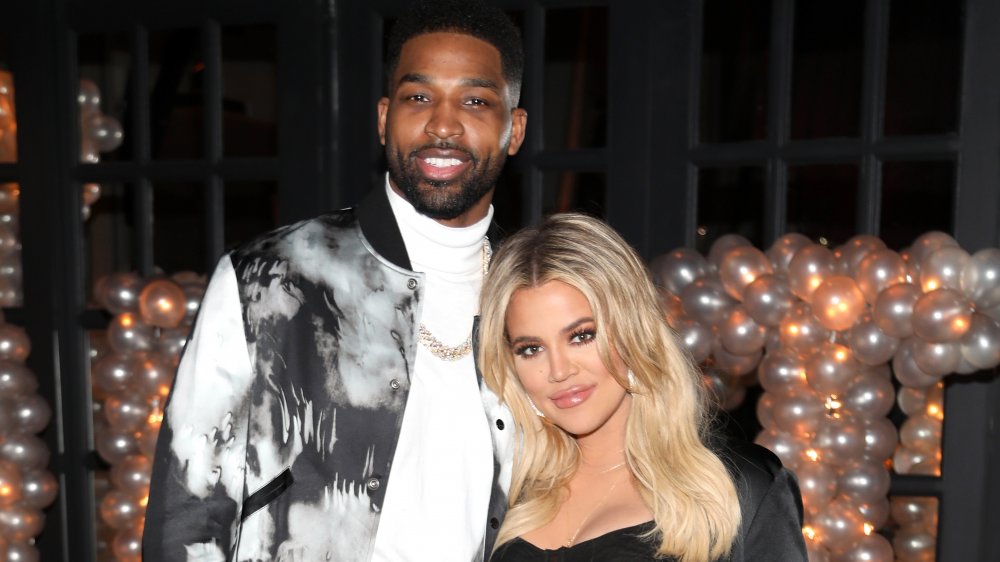 Jerritt Clark/Getty Images
After Keeping Up with the Kardashians star Khloé Kardashian posted some glamour shots from her 36th birthday bash, fans noticed that not only has the reality star been getting cozy with ex Tristan Thompson, but she was also rocking an enormous rock on her ring finger. As expected, engagement rumors began to swirl. As one insider told E! News, things are "going very well" for the couple, but these two probably won't be headed down the aisle anytime soon.
"Khloé seems very happy with where things are right now," the source noted. "He seems committed and has made changes. Obviously Khloé is hesitant and is taking it very slow. The time they have had together during quarantine has been very special and meaningful. Khloe realizes when Tristan goes back to playing basketball and on the road, everything will change. She isn't getting ahead of herself and she is just enjoying having him around right now and all of the family time they have had together with True."
Earlier this year, on March 16, 2020, Kardashian sparked some speculation about their relationship when she posted an image of her and daughter True on Instagram. "The only thing I need you to remember is how much your daddy and I love you!" Kardashian wrote. While most thought this was simply an ode to her co-parenting arrangement with Thompson, some wondered if the post pointed toward a possible reconciliation.
Tristan Thompson is 'a changed man'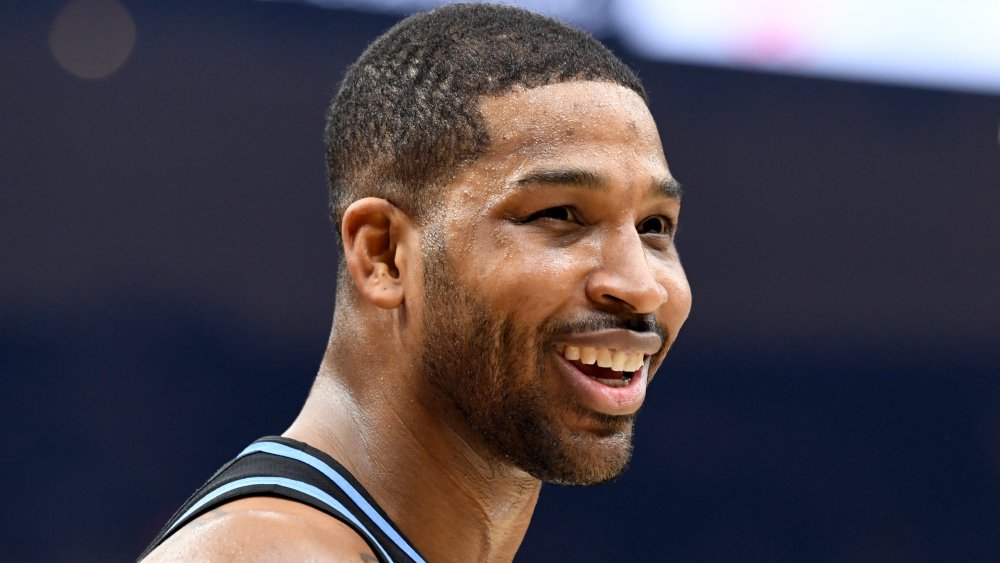 Jason Miller/Getty Images
Although Khloé Kardashian and Tristan Thompson's strange relationship remains an undeniable point of interest for casual and committed Kardashian fans alike, only true insiders know what these two are really like behind closed doors. As one source told People, Thompson has supposedly been working hard to win back his former love. "Tristan has been on his best behavior," the insider said. "Khloé is definitely charmed by him. If he is able to keep things up, it's very possible that Khloé would get back with him."
Another insider told InTouch that Thompson apparently "promised Khloé he's a changed man." The source added that, while Kardashian's family might be wary, "Tristian spent months begging Khloé to give things another shot and, in the end, she caved. She's always loved him and always will."
A source told InTouch that "Khloé was really worried about going public though because of the backlash it would create and she didn't want to hear everyone's opinions ... She wanted to keep this relationship to herself for months and she hardly even talked about it with her sisters." According to the spy, Kardashian "doesn't care" about all that anymore. "Her whole attitude is that life is short and you only live once so why care what other people think?"
No matter their relationship status, we wish Khloé, Tristan, and True nothing but the best!