The Untold Truth Of Tristan Thompson's Rumored Child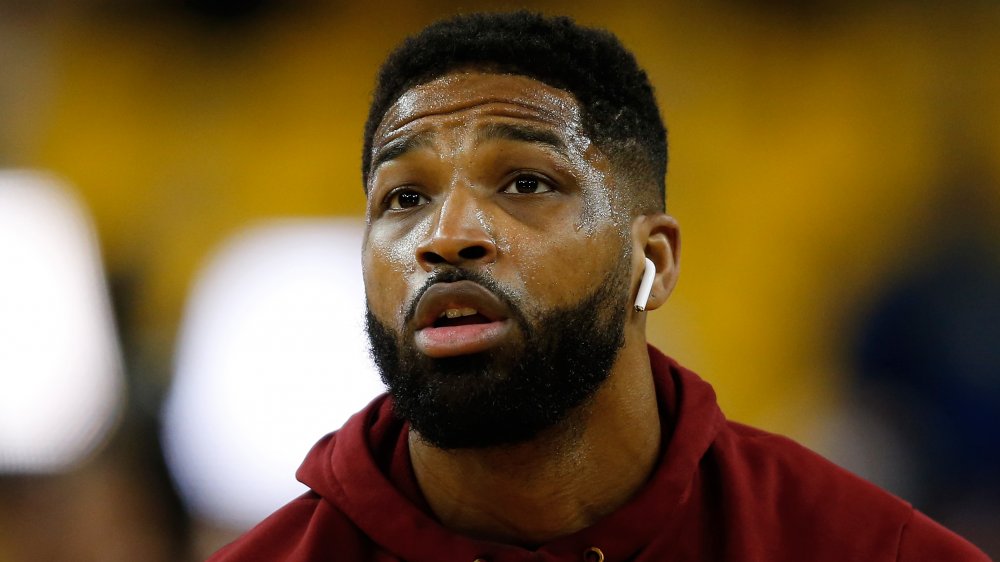 Lachlan Cunningham/Getty Images
Tristan Thompson may be a basketball star who takes the court as a pro player with the NBA, but he's also the kind of athlete who tends to make more headlines for his personal life than for his moves on the hardwood. 
Thompson is the former partner of Khloé Kardashian and the father of her daughter, True. Both sports fans and reality TV-lovers will surely recall that Khloé dumped Tristan after he was caught cheating just days before she gave birth. However, the drama didn't end there. He was then swept up in a kissing scandal with Jordyn Woods, the best friend of Khloé's sister, Kylie Jenner (understandably, now her ex-BFF). As if that wasn't enough, he ended up facing a sticky situation while in isolation with his ex in May 2020.
During the coronavirus pandemic, Khloé and Tristan were together with their daughter when they found themselves dealing with buzz that suggested she might be pregnant. Khloé has opened up in the past about Tristan agreeing to create embryos with her to potentially have a second little one together, but the reality star shot down the pregnancy theories. But that wasn't the end of it! 
More baby-related rumors surfaced, but this time, the gossip was about another woman who claimed to have had a child with Tristan.
Tristan Thompson and Khloé Kardashian may sue over another woman's paternity claims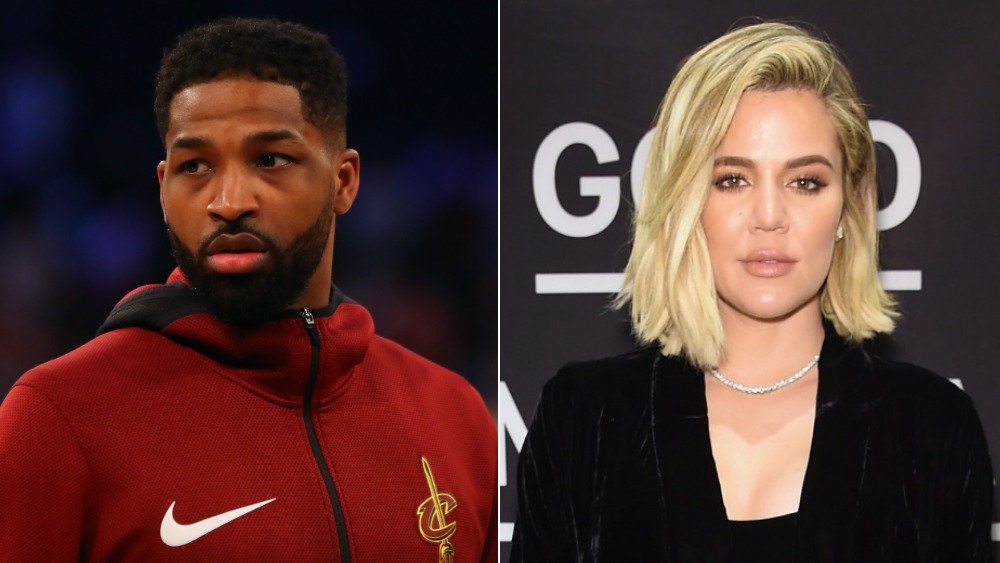 Mike Lawrie, Jamie Mccarthy/Getty Images
When a woman named Kimberly Alexander claimed Tristan Thompson was the father of her child, the NBA player and his ex, Khloé Kardashian, responded by threatening to sue. "The lawyer for the co-parenting exes — pit bull attorney Marty Singer — fired off a cease-and-desist letter to Kimberly Alexander, saying ... 'We demand that you immediately stop defaming them with malicious defamatory lies and specious fabrications' about the paternity of her child," according to TMZ. 
The letter reportedly notes that Thompson has "unequivocally proven" that he's not the father of Alexander's child via a paternity test at a lab approved by Alexander's legal counsel, but Alexander supposedly believes the results were falsified or "fixed." Singer said Thompson agreed to undergo a second test, but Alexander refused. 
Singer issued a message directed at Alexander, per TMZ: "It is obvious that the reason you are spreading these lies about my clients is because you want your 15 minutes of fame." 
Oof. So how's your social-distancing going?