Lamar Odom Is Set To Face Off Against This Pop Star In A Boxing Match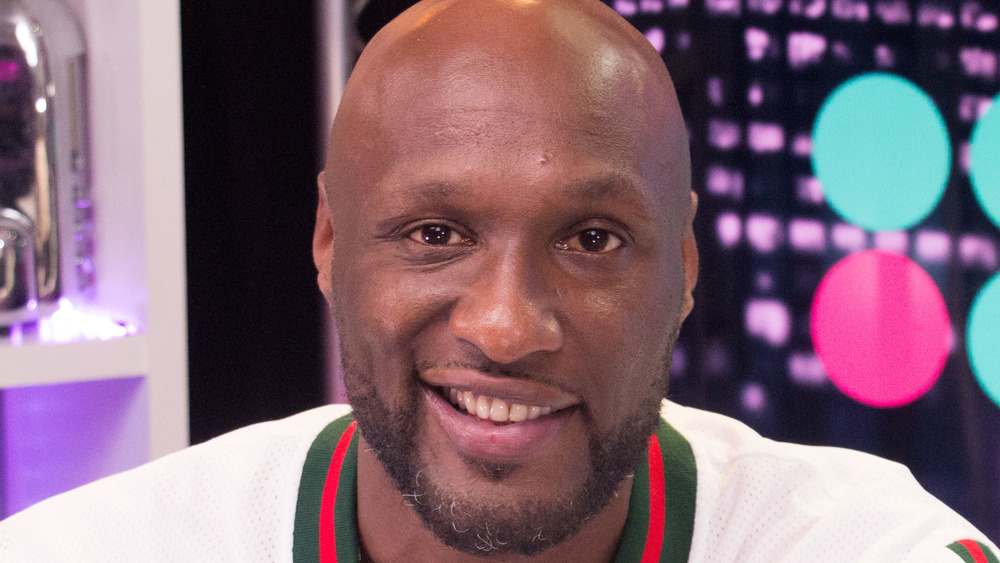 Young Hollywood/Getty Images
While Lamar Odom may have made headlines over the years because of his dark past and his high-profile relationship with Khloé Kardashian, he first found fame as a professional basketball player. After "playing 14 seasons in the NBA," Odom "nearly died in 2015 from an overdose at a Nevada brothel — and subsequently suffered several strokes and heart attacks," per TMZ Sports. While it was unclear at times what Odom's future would hold, he ended up "beat[ing] the odds and returned to the basketball court during a short stint with the BIG3 league in 2019."
However, now Odom has decided to take on another challenge, but it doesn't have anything to do with basketball. Instead, he's decided to try out boxing. That's right, just like other celebrities who have stepped into the ring — including Vanilla Ice, Tonya Harding, Jose Canseco, and Logan Paul, per ESPN — Odom is set to go up against another famous face.
Aaron Carter and Lamar Odom will meet up in the ring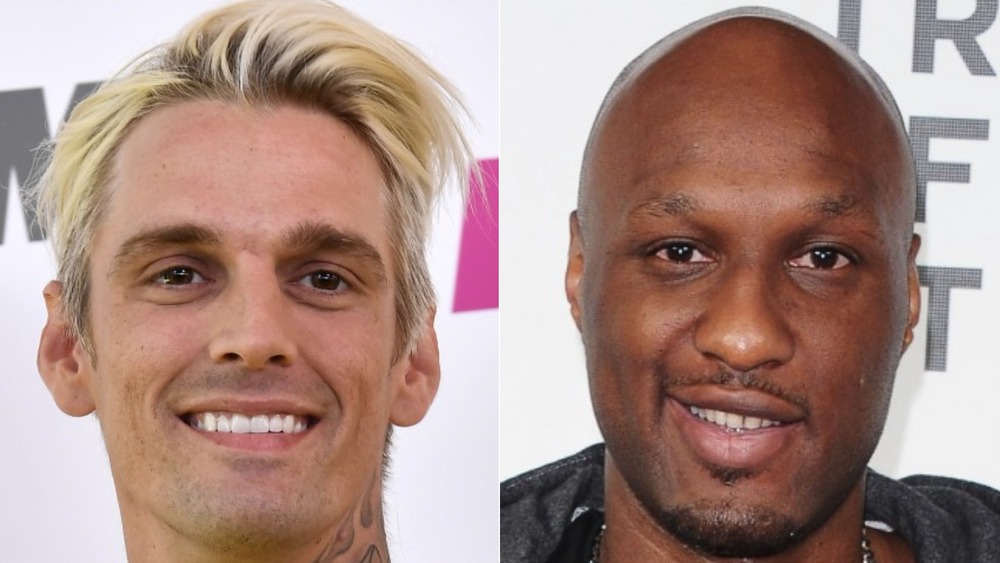 Frazer Harrison, Michael Loccisano/Getty Images
Lamar Odom may be used to going up against other professional athletes on the court thanks to his days in the NBA, but when he pulls on his gloves for a boxing match in the summer of 2021, he'll be taking on a pop star: Aaron Carter. While this is clearly a strange matchup due to the fact that Odom and Carter aren't pro boxers, there are also a few other aspects that make this, er, interesting. 
Along with the fact that Carter has faced his own troubles, including health issues, there's also "a significant height differential — Odom is 6'10" and Carter is 6'1"," according to TMZ Sports. While the height difference might seem to put Carter at a disadvantage, apparently "[b]oth men have been busting their a**es in the gym" and are reportedly "taking the fight very seriously." There's also the fact that Carter told TMZ Sports that he "grew up street fighting," so he seemingly knows a thing or two when it comes to getting physical.
As for what fans will see when the fight starts, celebrity boxing match-maker Damon Feldman revealed his prediction, saying, "It's gonna be a war, man. It's gonna be a knockout, no doubt." If you want to cheer on the competitors (or cringe through the entire bout), Page Six notes that you can check out "the three-round exhibition," which "will take place at the Showboat Casino in Atlantic City, New Jersey" on June 12, 2021.