Lawsuits Judge Judy Has Been Involved In Herself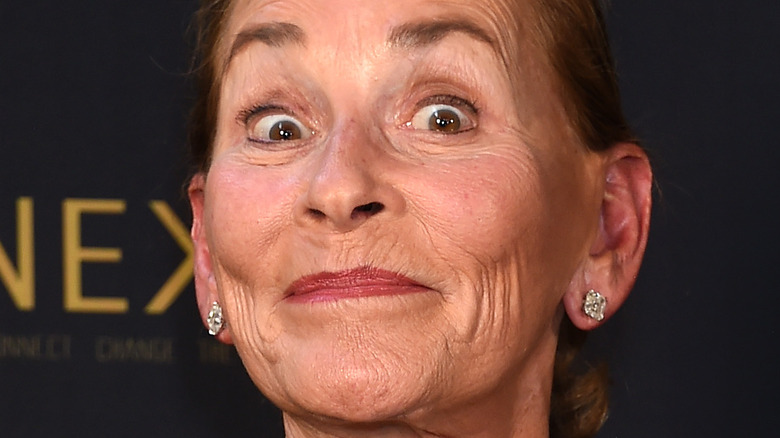 Gregg Deguire/Getty Images
Judge Judy (born Judy Sheindlin) has overseen court cases on daytime television for more than two decades, having started her hit CBS show "Judge Judy" in 1996. However, she recently bid farewell to the show after 25 years in June, per the Los Angeles Times. It isn't the last viewers will see of Judge Judy, though, as she is set to star in the spin-off "Judy Justice."
Jude Judy, prior to her television pursuits, presided over thousands of cases as a prosecutor and eventual judge in the Manhattan family court system, per her official biography. She retired from family court the same year "Judge Judy" started, focusing instead on minor dispute cases for the show. In addition to at one point being the highest-paid TV star, she has earned a Guinness World Record for having the longest career as a TV judge and a Lifetime Achievement Emmy. 
People appearing on "Judge Judy" haven't been the only ones in the room needing legal help, as Judge Judy herself has been involved in a few lawsuits throughout her life. Keep scrolling to learn more about them.
Judge Judy was sued by an executive producer's ex-wife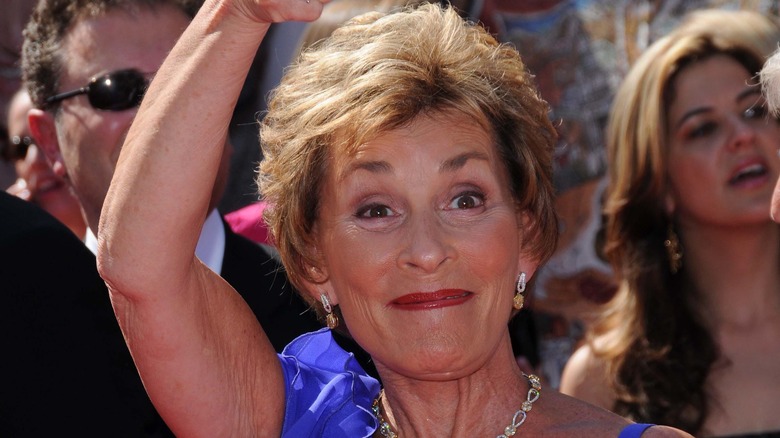 Shutterstock
In 2013, Judge Judy Sheindlin was sued by Patric Jones — the estranged wife of the show's executive producer, Randy Douthit. Jones, according to Daily News, was seeking $514,421.14 from Judge Judy. The TV judge had purchased fine china from Douthit as he was going through his messy divorce from Jones for $50,000 allegedly without Jones' approval in 2009. Jones — who technically owned half of the china — had originally filed the lawsuit against her ex-husband, only to find out the china was not in his possession.
Judge Judy released a statement about the situation to TMZ, saying, "This very unpleasant lady doesn't give a hoot about dishes. She cares about pressuring her ex-husband and the way to do that is to attempt to embarrass me ... She and her attorney want a circus, and I refuse to be a further participant in their drama."
Jones and Judge Judy eventually settled the dispute outside of court, and the lawsuit was dropped once the china dishes were returned. Meanwhile, Douthit spoke out in defense of both sides. "I agree with [my ex] that as community property she is entitled to half their value. She herself has valued them at more than $500,000," he said, per TMZ. "I do not want them and she is certainly welcome to have them as that is what she says she wants."
Judge Judy was sued over the sale of her show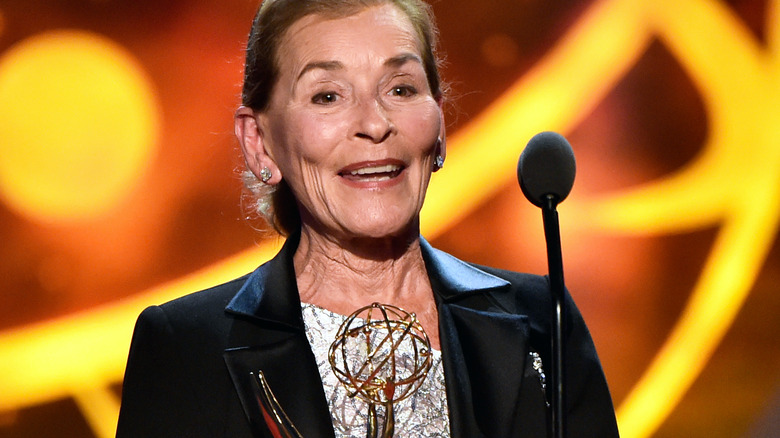 Alberto E. Rodriguez/Getty Images
Judge Judy Sheindlin faced another lawsuit in August 2020 after Rebel Entertainment Partners and agent Richard Lawrence filed for $5 million against her and CBS, per Page Six. Both parties claimed they were owed the amount after the sale of the show's library rights. Judge Judy initially fired back, filing a countersuit for $22 million, before eventually dropping it in March.
The famous judge told Page Six, "We decline to file an amended complaint as Mr. Lawrence has insisted that I join Big Ticket (CBS) as a defendant. The court has declined to rule that CBS is not a necessary party. Mr. Lawrence is the culprit in this fiasco of a packaging deal which has netted him $22 million." Sticking up for CBS, she continued, "CBS inherited this deal. I have been in business with CBS for 20 years. I'm not suing them when they are not the wrongdoer. Sometimes justice gets lost in the weeds of legalese gobbledygook. This is one of those times. Sad."
Back in June, Judge Judy also attempted to put an end to the $5 million lawsuit, but as Deadline reported, this case isn't coming to an apparent close anytime soon.