Tim Tebow's Future With The NFL Is Finally Clear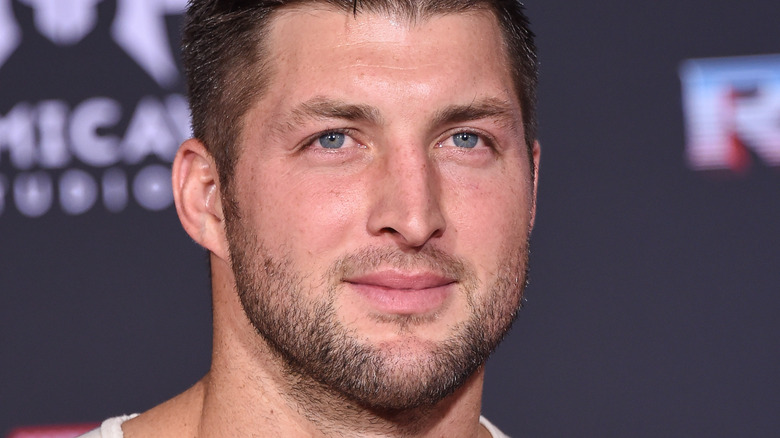 D Free/Shutterstock
Tim Tebow's dream of being in the NFL is coming to a sad end. The quarterback, 34 years old as of this writing, was a former first-round pick of the Denver Broncos in 2010, before being traded to the New York Jets in 2012, per CBS Sports. But Tebow's sporting journey seemed to have hit a wall ever since, with his retirement from the Philadelphia Eagles coming after the coach asked him to try playing at tight end, to which he refused. Tebow then came out of retirement to try his hand at baseball with the New York Mets in 2016, then retiring from Major League Baseball a year later, according to ESPN.
Tebow found a supporter in Jacksonville Jaguars head coach, Urban Meyer, who gave him another shot in the National Football League, but after a series of blunders, which saw Tebow fumble against the Cleveland Browns in the preseason this year, things have not been looking good for him (via CBS Sports). Find out what the future holds for him in the NFL below.
Tim Tebow is once again a free agent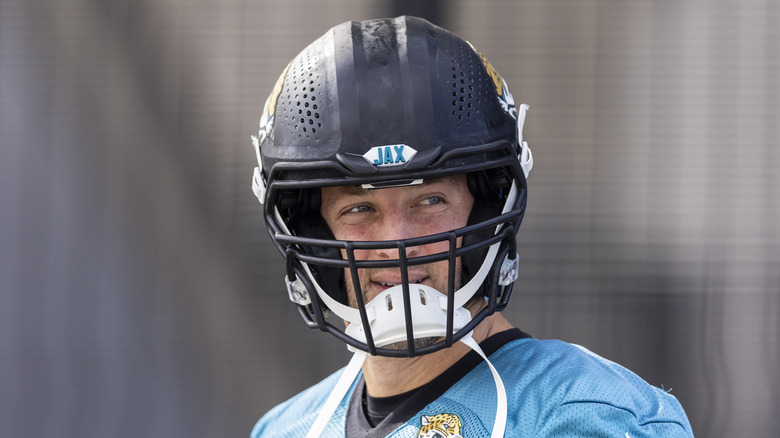 James Gilbert/Getty Images
With stiff competition and a series of mistakes on the field, Tim Tebow would've had a hard time making the final roster of the Jacksonville Jaguars during the regular season, so head coach Urban Meyer decided that he'd be better off as a free agent. Meyer announced the cut on August 17 in a Q&A with reporters, per CBS Sports.
"It's tough," Meyer told reporters, via Ian Rapoport of the NFL Network. "We knew that was an uphill battle for Tim. Players loved him. The locker room loved him. But it was the right thing." Meyer also said that this might be the last time Tebow plays in the NFL. 
Upon receiving the news, Tebow was gracious and appreciative for the opportunity in a statement on Twitter. "Thankful for the highs and even the lows, the opportunities, and the setbacks. I've never wanted to make decisions out of fear of failure and I'm grateful for the chance to have pursued a dream," he wrote the same day. "Thank you to the Jaguars organization and everyone who has supported me in this journey. And we know that...God works all things together for good." Here's hoping the next chapter is a positive one for Tebow.