How Does Kate Middleton Really Combat Stress?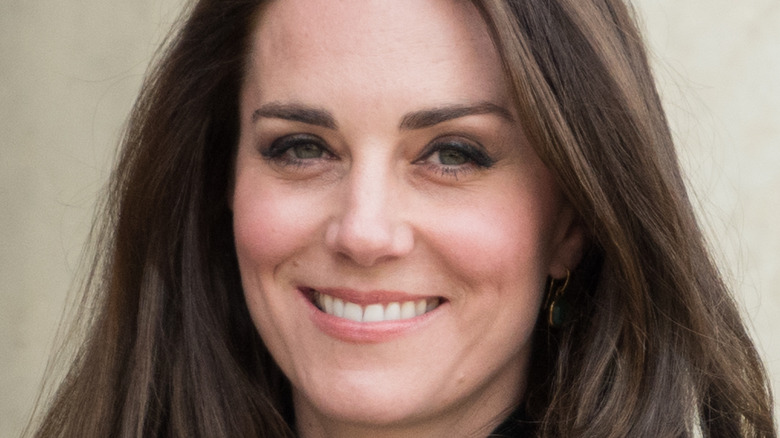 Frederic Legrand - COMEO/Shutterstock
While Meghan Markle is no stranger to getting flack with her headline-making revelations, it seems Kate Middleton can do no wrong. Back in April, she and Prince William celebrated their tenth wedding anniversary and, according to a poll taken in the UK (via Express), more than 75% of respondents said they believe she'll be a great queen for the country.
That's undoubtedly thanks to the fact that, since joining the royal family, Kate has always seemed to live up to pressure to be perfect. She's made countless fans with her down-to-earth parenting style, her warm relationship with Queen Elizabeth II, her "wicked sense of humor," and, of course, her style. In fact, it's the latter that has won her an entire legion of fans who are eager to emulate her elegant but effortless looks. As Claudia Joseph, author of "How to Dress Like a Princess: The Secrets of Kate's Wardrobe," told Vanity Fair in 2018, "Kate is a global fashion phenomenon, cleverly juggling designer outfits we can all lust over with clothes we can pick up on the High Street." Her affordable go-tos often make headlines and quickly sell out in stores, like the $90 sweater she chose for her first in-person appearance earlier this year, per MailOnline, or the Zara blazer that she wore on multiple occasions this May, which helped her channel Princess Diana. 
Now we know there's yet another super relatable reason to be a fan of the duchess — it turns out she shares a popular hobby with millions of adults.
What hobby makes Kate Middleton 'one of us'?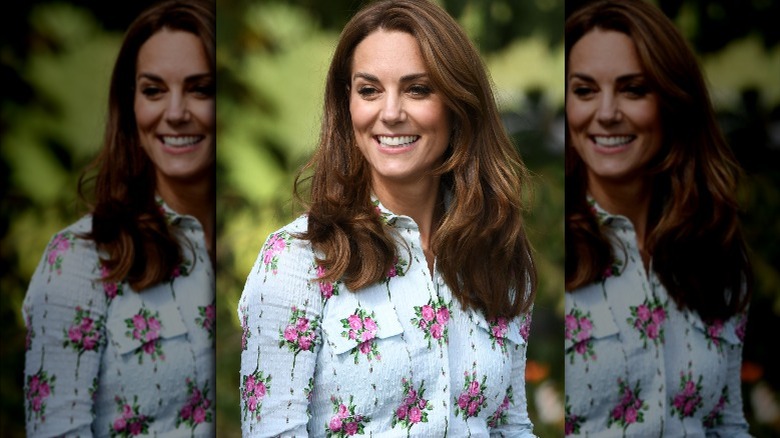 Bart Lenoir/Shutterstock
Kate Middleton is even more down-to-earth than we thought! Back in 2016, while presenting the Order of the British Empire to illustrator Johanna Basford, Prince William revealed his wife's go-to hobby for stress relief and it turns out it's something you've likely done yourself. Basford, a Scottish illustrator who, according to Digital Arts, is "largely responsible for kickstarting" the coloring book revolution for adults thanks to 2013's "Secret Garden," took to Instagram to share a throwback photo of her big day at Buckingham Palace and revealed that she can officially count Middleton among her fans!
Posting a snap of Prince William presenting her with the award, the artist shared how, "as he pinned my medal to me, Prince William said 2 things that I'll never forget. 1. 'When's the baby due?' ... 2. He told me his wife likes my books. She colours. Kate is one of us!" Basford, who has sold over 21 million adult coloring books worldwide, gushed. Adding a heart emoji, she noted, "Now this makes perfect sense. Why wouldn't she? A busy mum with what I imagine is a lot of stress, trying to raise and protect a family." Indeed, as Basford pointed out, both the Duke and Duchess of Cambridge "have often spoken out about mental health issues" and coloring has been linked to a slew of health benefits, including stress and anxiety relief, better sleep, and improved focus. Turns out Kate Middleton really is one of us!