The Real Reason Winona Ryder Doesn't Have Children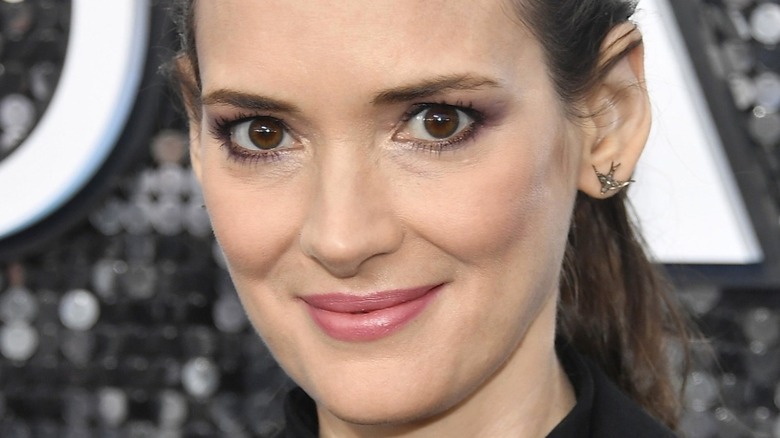 Frazer Harrison/Getty Images
With Hollywood and fame comes the surprising amount of entitlement the public thinks it has on your life at large. This intense sense of curiosity turns especially problematic when it begins to invade and threaten your loved ones' safety. For example, celebs who have started families are often followed around by paparazzi who stalk their young children for the perfect snapshot to sell, an issue with blurry boundaries that has been brought to light by stars from Blake Lively to Gigi Hadid. 
On the other hand, there are plenty of celebrities who have made statements against having children, with one of them being "Beetlejuice" alumna and '90s icon Winona Ryder. After being in several high-profile relationships with stars like Johnny Depp, the "Stranger Things" actor is currently in a committed relationship with designer Scott Mackinlay Hahn, per PopSugar.
So, what has Ryder said about her choice regarding motherhood, and has it impacted her career progression? Read on to find out!
Winona Ryder is content not following others' motherhood advice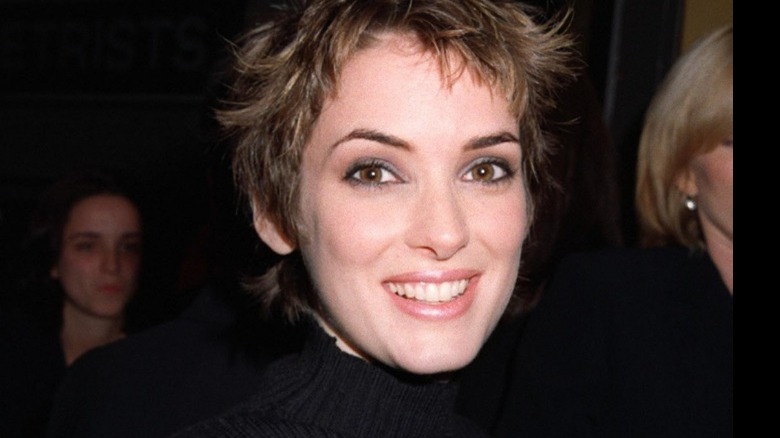 Featureflash Photo Agency/Shutterstock
On the topic of love and relationships, Winona Ryder has indicated that her parents have shown her what the perfect union should look like. "It's crazy because they are still so in love after 43 years together — and I mean giddily in love. That set the bar so high for me. I think it may be why I never got married," the "Heathers" alumna said to The Telegraph back in 2014.
It appears that Ryder is simply confident with being the cool aunt of her family, as she told The Sydney Morning Herald in 2013 about how she dotes upon her niece and nephew and how making movies matters no more to her than being "a good sister and friend and daughter."
But when it comes to having kids, Ryder doesn't take after her parents' path and reveals her struggles in reconciling with her personal decisions. However, the "Stranger Things" star said that her father listened to her worries and indicated that there are other ways to bond with kids beyond becoming an actual parent, according to the same Telegraph article. "That's true — and I get these amazing doses with my brother's kids," Ryder said in reference to her dad's suggestions. "But I've got to stop listening to other people. It's crazy the stuff women will tell you."
Winona Ryder found the balance in her role as a mom on Stranger Things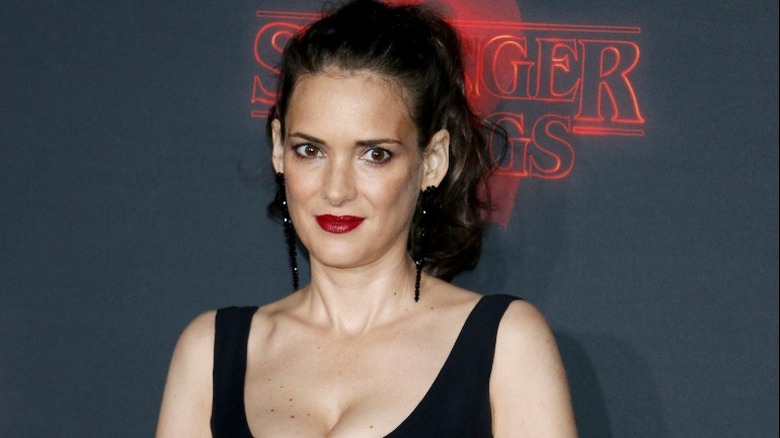 Tinseltown/Shutterstock
Winona Ryder had a successful comeback into the public eye on the Netflix series "Stranger Things," a sci-fi horror drama set to debut its fourth season sometime in 2022, via Deadline. The seasoned actor plays Joyce Byers, a single mom who's struggling to provide for her family when her son disappears amongst more horrifying events. 
But beyond her success, Ryder shared with The Cut back in 2016 that people questioned her ability to play a mother when she doesn't have kids of her own, which she countered with the love she had for her niece. Ryder also asked for her mom's assistance in intense scenes where her character's maternal instincts were on full display, via The New York Times. "I'd call her sometimes and say: 'Mom, what would you do if every indication is that your child is dead, but you believe that lights are telling you that he isn't?' And she'd say: 'Honey, I'd totally believe that. It's primal,'" Ryder said.
Ryder was also comfortable taking the young cast of "Stranger Things" under her wing. "I think Winona is kind of like a mother," Millie Bobby Brown said in the ABC News special "The Year: 2016." "She's been there for me ... since Day 1, really. If I ever struggled on a scene, I would go to her and we would literally sit in her trailer ... watch movies, eat cheese and crackers — like, she got me."