What Dolly Parton Looked Like When She Was Younger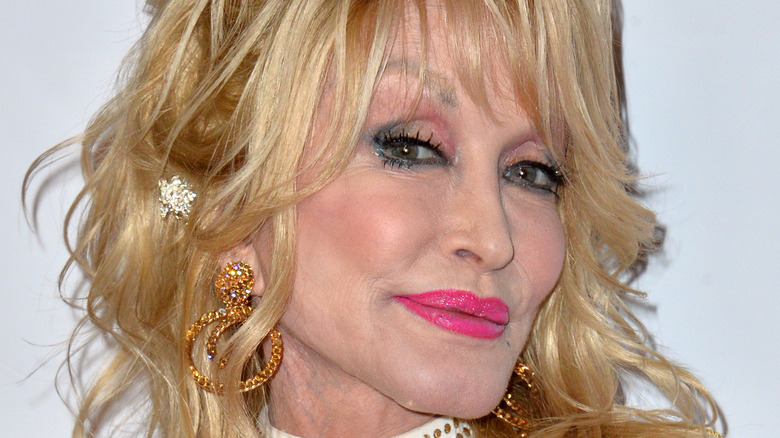 Featureflash Photo Agency/Shutterstock
There are so many reasons to adore Dolly Parton. She's a successful entertainment industry legend thanks to the fact that she's an iconic singer, scene-stealing actor, and has an irresistibly optimistic personality. She also happens to be incredibly charitable and is basically a real-life angel. Of course, she's also beautiful.
With her signature beaming smile and mile-high blonde hair, Parton has embraced a look that's impossible to ignore. Being so bold with her outer appearance might have to do with the fact that she's always been interested in aesthetics. In fact, if she wasn't a famous singer, Parton once told Vanity Fair that she would be in the business of beauty. "If I had not made it in the business, I would have been a beautician because I would have had to have gotten discount prices on makeup and hair color and bleach and all that."
Indeed, Parton has always been aware of her looks. However, you might be surprised to find out what she thought of her appearance when she was younger.
Dolly Parton doesn't think that she was 'naturally pretty'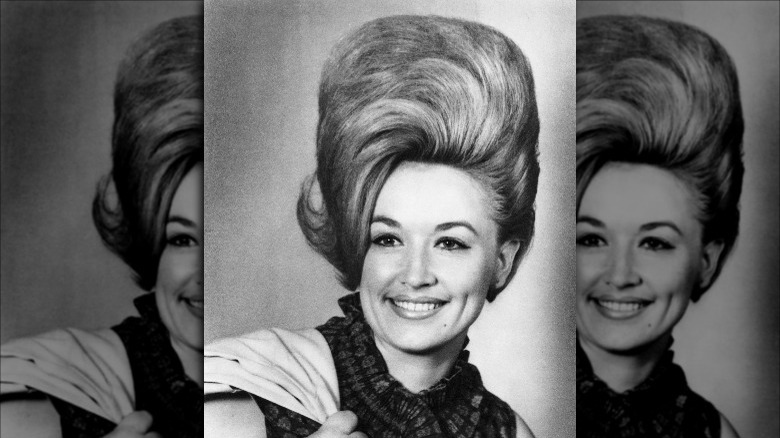 Michael Ochs Archives/Getty Images
When Dolly Parton was younger, she was just as stunning as is she today. Along with her stellar singing voice and captivating stage presence, her good looks helped her stand out in all of her rhinestone-covered glory. Speaking of her appearance during an interview with "CBS Sunday Morning" (via USA Today) back in 2019, the country music industry star explained, "My look is really based on a country girl's idea of glam."
Parton also said something else about how she looks, and it's quite surprising. First talking about her appearance when she was younger, she claimed she "wasn't naturally pretty." That's hard to believe. Still, the star continued by saying, "I make the most of anything I've got." Parton added, "You should have seen me this morning before I got ready to see you. I'm serious, though. I'm not a natural beauty, but I can enhance it. Whatever it takes, I do. I try to make the most of everything."
As for Parton's appearance these days, she claimed that she "look[s] artificial." And there's apparently a very good reason for that.
Dolly Parton wants to look as young as her 'plastic surgeons will allow'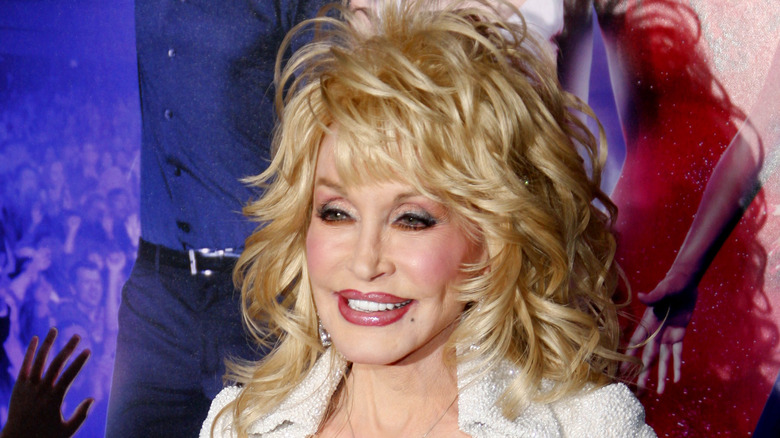 Tinseltown/Shutterstock
When Dolly Parton explained that she works with what she's got when it comes to her looks, part of that means embracing plastic surgery and cosmetic procedures. While talking with Oprah Winfrey (via People), the singer explained, "I ain't never gonna be old because I ain't got time to be old. I can't stop long enough to grow old!" With her quirky sense of humor, she then added, "I'm gonna look like a cartoon. I'll have on the makeup. I'll look as young as my plastic surgeons will allow me and [with] all the makeup and lighting and all that."
What exactly has she had done over the years? According to the Express, she's had a breast augmentation and breast implants, as well as "surgery on her eyelids, a nose job, and her chin operated on." On top of that, she opted for a brow lift.
Although Parton has clearly undergone quite a transformation throughout her life, we're thrilled that she's stayed just as lovely on the inside!