What Jason Momoa Was Like Before He Got Famous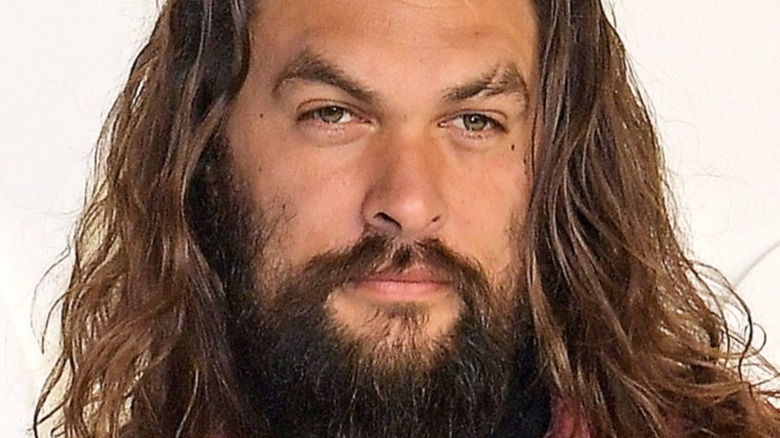 David M. Benett/Getty Images
To say that Jason Momoa has some big projects incoming for this year might be the understatement of the century. The "Aquaman" star's film "Sweet Girl" is set to debut on August 20 on Netflix, via Empire. Viewers should be expected to see Momoa at his best, which is taking on both action-packed sequences and elements of family drama. Momoa will be playing Ray Cooper, a grieving husband who vows to take down the big pharma company responsible for his wife's untimely death while trying to protect his daughter, played by Isabela Merced.
At this point, it's somewhat hard to imagine the "Game of Thrones" alum doing anything else but kicking butt and delivering some intense acting chops on our screens. However, the actor is known for preserving through a few bumps on the road before landing his current position in Hollywood.
So, who was Jason Momoa before the fame? And how does his past influence his life after finding stardom? Read on to find out more!
Jason Momoa struggled with his identity as a young kid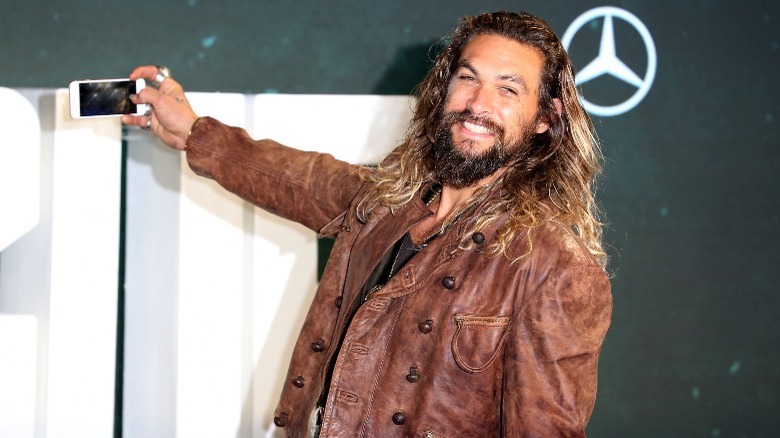 Cubankite/Shutterstock
Forty-two-year-old actor Jason Momoa was born in Honolulu, Hawaii, with his mother a photographer and his father pursuing painting, per the Des Moines Register. Once his parents' marriage came to an end, the young Momoa moved back to Madison County, Iowa, and grew up close with his maternal side of the family, per Yahoo! Entertainment. 
In a classic case of "don't judge a book by its cover," the 6'5" actor revealed to Square Mile that his childhood provided him with a softer, emotional core. "I think being raised by a single mother gives you more vulnerability and sensitivity as an individual. I can be tough when I need to, but that's not the way I am in person."
Beyond coming to terms with his vulnerability, the "Baywatch" alum also faced some internal turmoil regarding his identity. His mom contributes both Irish-German roots and Native American ancestry while his dad is Native Hawaiian, per Square Mile. In the same article, Momoa revealed that he resonated with Aquaman on having a mixed identity. "That's a feeling I can relate to — my father is Hawaiian and I grew up in Iowa where I didn't fit in easily because I really didn't look like any of the other kids. Aquaman was raised by his mother like I was, and I think that kind of experience helped me to identify with his way of looking at things," Momoa said.
Jason Momoa was going to become a marine biologist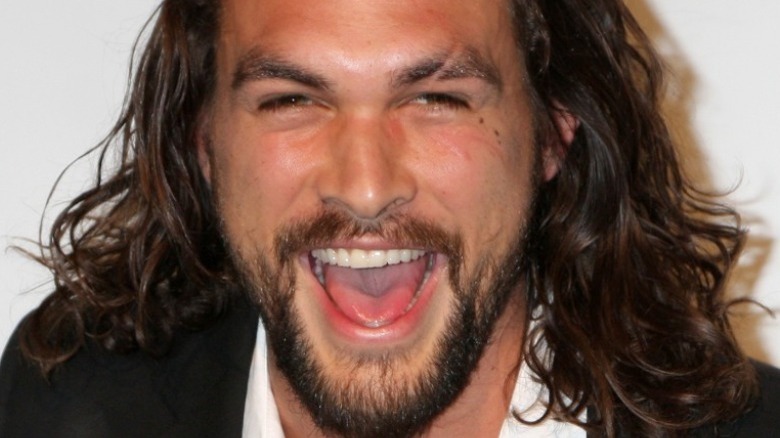 Kathy Hutchins/Shutterstock
Acting was never heavy on Jason Momoa's mind as a teenager, as the actor was actually quite athletic and loved participating in intense activities such as rock climbing, per the Des Moines Register. "I'm a little hippy kid from Iowa, man. I was no toughie. I spent my fair share of time stuffed in lockers," he said in the same article.
Passionate about the environment and nature, Momoa was a marine biology major before transferring to Colorado State University and changing his major to wildlife biology, per PopSugar. Momoa's father seemed to have a big influence on him because he opted to return to Hawaii instead of finishing his degree to strengthen their relationship, according to the Chicago Tribune. "My dad was like, 'You should be an actor.' When I got 'Baywatch,' he was blown away. He's a marine biologist, so that's what I did beforehand. If things had gone wrong, I had a scholarship I could have fallen back on, and I would have gone back to school," Momoa revealed in a Square Mile interview.
From troubles in finding your true self to interests related to the environment, it seems like the character of Aquaman was made for Jason Momoa!