This Is How Much Money Erika Jayne Really Spends On Glam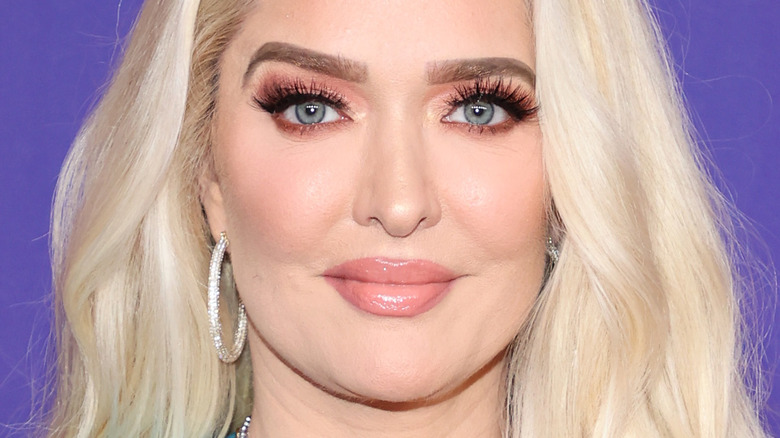 Amy Sussman/Getty Images
Erika Jayne has been making a lot of headlines, but perhaps not for the reasons she'd like. The "Real Housewives of Beverly Hills" star filed for divorce from her estranged husband, Tom Girardi, amid a class-action lawsuit against him by the victims of the Lion Air Flight 610. According to Reuters, both Erika and Tom are being sued for allegedly embezzling funds that were meant for the families of those who perished in the plane crash. Erika has also been accused of going through a "sham" divorce with Tom in order for them to hide their assets.
If that weren't enough, Us Weekly reports that Erika is also dealing with her estranged husband's bankruptcy case. The "XXPEN$IVE" singer — no pun intended — was also reportedly forced to downgrade from a multi-million mansion to a modest L.A. area rental following her divorce, per the New York Post. In other words, Erika is definitely putting the "real" back in Real Housewife.
Seeing how everyone is talking about Erika's finances these days — along with her scandals and controversies — it's still surprising to hear just how much she once spent on her monthly "glam" budget, which included her hair, makeup, and clothes not too long ago. The answer below might surprise you.
Erika Jayne's very expensive up-keep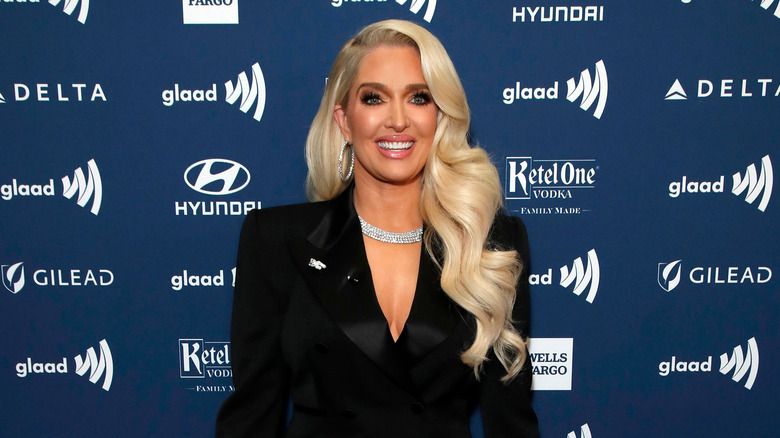 Shutterstock
Back in 2018, Erika Jayne told the world that it takes a village of the best stylists and products out there to make her look as good as she looks. In fact, the money that she spends to make herself look picture-perfect each month is the same kind of money that people spend on either a brand new car or their child's yearly college tuition. But for Erika, it's what she needed to look camera-ready.
During an appearance on "The Wendy Williams Show," the singer and actress admitted that she spends a whopping $40,000 a month to look Beverly Hills glamorous. She said, "If you want to look good it's hair, it's makeup, it's wardrobe, and then those people that help facilitate that. They're not cheap."
In 2018, Erika told People that she didn't have any regrets because she "worked very hard for everything I've ever had." However, she made her comments shortly before Lion Air flight 610 departed from Jakarta, Indonesia, and crashed into the Java Sea 13 minutes after takeoff, killing 189 passengers and crew on board, as detailed by the BBC. Little did anyone know at the time that Erika's husband, Tom Girardi, would later be accused of misappropriating over $2 million that was supposed to help the families of the victims in the plane crash, per Page Six.
Erika Jayne has a lot of explaining to do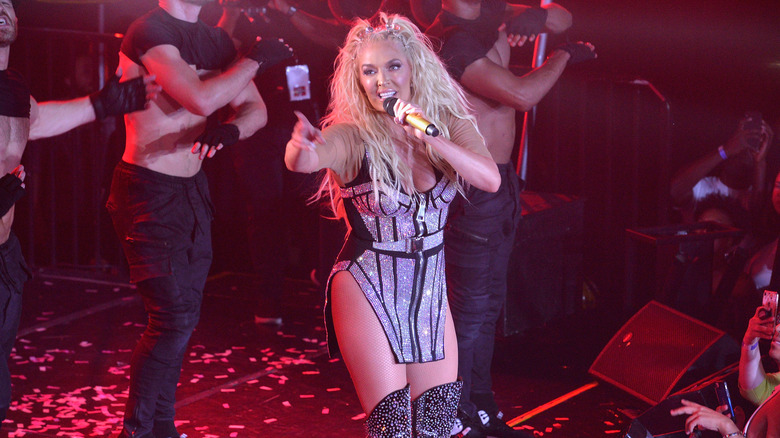 Michael Tullberg/Getty Images
Now that Tom Girardi's assets are frozen and Erika Jayne is being pressed to answer questions about the money that was allegedly stolen from the victims of the Lion Air plane crash, keeping up with her glam budget might be the last thing on the reality star's mind. During an episode of the "Real Housewives of Beverly Hills," Erika broke down in tears when she discussed divorce and her current financial situation. The reality star admitted that every aspect of her life has changed, from her living situation, her financial situation, and even her realization of who she can and can't trust anymore.
"Want to know who your friends are? Go broke," Erika said during a July 2021 episode with tears streaming down her face, according to Yahoo. "Want to know who your friends are? Go to jail. Want to know who your friends are? Ask them to help you bury a body, I don't know. You'll find out who's there for you."
It sounds like Erika is dealing with more than just a "pretty mess."