The Truth About Steve Howey's Sexuality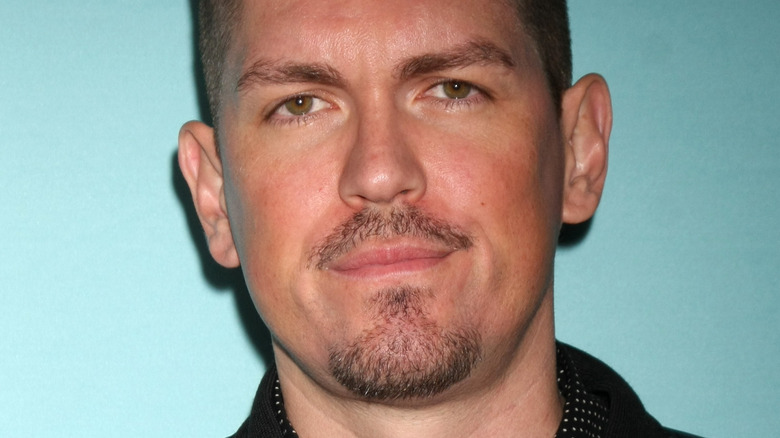 Kathy Hutchins/Shutterstock
Steve Howey has made quite a name for himself in Hollywood following his roles in both "Reba" and "Shameless." Though he's been in other TV shows and movies, including "Sons of Anarchy," "New Girl," "Bride Wars," and "Something Borrowed," he will certainly be remembered for his portrayals of Van Montgomery and Kevin Ball. Outside of his long acting career, Howey was also in a longtime relationship with fellow actor, "Sex/Life" star Sarah Shahi.
The couple met and fell in love in 2004 when she guest-starred in an episode of his sitcom, "Reba." They got married in early 2009, per Us Weekly, in Las Vegas and welcomed their first child — a son named William Wolf — later that year. In 2015, they had twins, daughter Violet Moon and son Knox Blue.
But despite being married, Howey sent shockwaves through the entertainment world in 2012 when he shared an enlightening message about his sexuality. Simply put, people were confused but also curious. Scroll ahead to read what Howey tweeted and his intent behind the post.
Steve Howey had everyone questioning his sexuality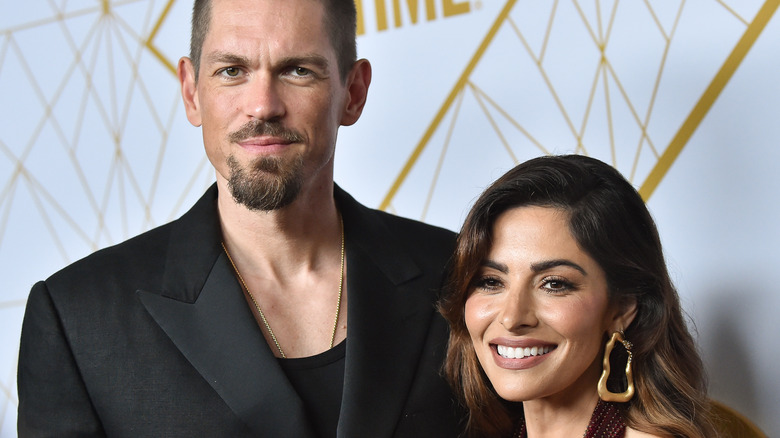 DFree/Shutterstock
In 2012, Steve Howey made headlines after he tweeted that he's "gay and proud." The actor, who is straight, later explained his intent, telling the Advocate, "That was one of those where I wanted to say it, even though that I'm not gay, I can say it and have support for those who are, and for those who have a problem saying it out loud." He added, "I was just hoping that maybe me saying it takes a little bit of stigma off of it. I didn't want to invalidate or take away."
"I'm not gay," Howey clarified. "But so what? What if I was?" The star offered more insight behind his decision to tweet what he did in a subsequent interview with the Advocate: "My whole point was to be a champion, a supporter, of the movement. I can say it and have no problem with it. If you are, be proud and say it. I'm just here to hold the flag up and say I'm in support. If that helps you come out or say it with pride, that's all my intention was."
All in all, Howey wanted the LGBTQ community to know he's there to "support and have their back."
Steve Howey is in touch with his feminine side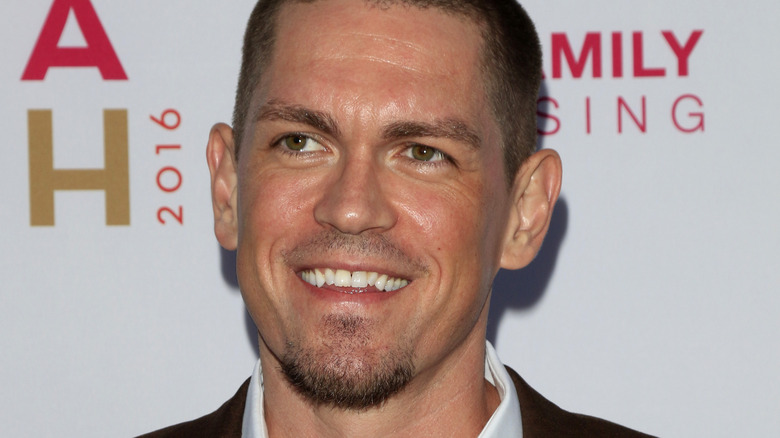 Kathy Hutchins/Shutterstock
It turns out, Steve Howey is also very in touch with his feminine side. He told the Advocate in 2017, "I think vulnerability and sensitivity is very masculine. Just like having a strong work ethic and being very tough is feminine." He said he doesn't "abide by the classic traditional definitions of what masculine and feminine is" and credited his ex-wife, Sarah Shahi, for reminding him that "strength, and power, and intensity" comes from her femininity.
The actor is also super comfortable with his sexuality. In fact, he once tweeted: "I'm comfortable enough in my sexuality that I could go up to Josh Brolin and say 'I want to make sweet love to you.'" He even told the Advocate that to him, kissing a man during a scene is the same as kissing a woman. Howey went on to say that he's happy that the way men are portrayed in TV and films is different than what it was in the past. "The role models we're seeing now, they're kind of like the everyday man trying to do something good in the world," he explained. "Not stuck on an image of what a man needs to be."
He added, "There's a misperception, and I think that we all have a job to change that." Well, Howey has done just that.