The True Meaning Behind 'Better Believe' By Belly, The Weeknd & Young Thug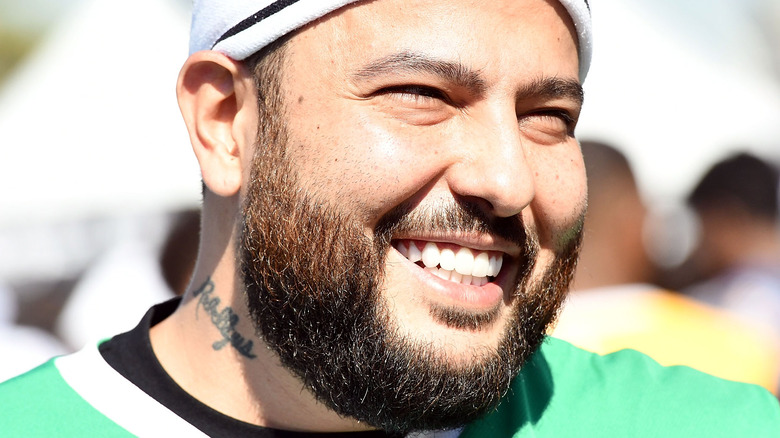 Scott Dudelson/Getty Images
If you're the kind of music fan who likes to delve into the meaning behind songs like The Weeknd's "Take My Breath" or Young Thug's collaboration with Gunna, "Ski," then you're probably also interested in the story of The Weeknd and Young Thug's collaboration with Belly — the singer's former "XO labelmate," according to NME — for "Better Believe." Billboard also noted that Belly, a "Palestinian-Canadian rapper," has often worked with The Weeknd, which is why it's not terribly surprising that the two can be heard together on Belly's album, "See You Next Wednesday," which Uproxx reports is set to be released on August 27.
Belly talked to Billboard about the collection of songs, saying, "Honestly man, it's a celebration of me coming back and being able to do this." He explained that there were "times during these last couple of years that I stopped believing that I would ever get the chance to be Belly, the rapper, the artist ever again" because he "didn't have the confidence or the passion." However, that's now changed. Granted, there are still hints of what he's been through in his music. For instance, just check out what's really being said on "Better Believe."
Belly, The Weeknd, and Young Thug face issues because they're successful
"I stay up fightin' my demons..., I don't got no one to lean on... / I'm busy puttin' my team on, hitters pull up with the beamer...," The Weeknd sings in the first verse of "Better Believe," according to Genius, the song he's featured on along with Belly and Young Thug. While the lyrics touch on the stars' success and various perks that come along with that, they also share some of the issues that they face because they're at the top of their game.
Belly seems to back that up in the second verse when he adds, "Young dirty b*****d, plastered / I'm gone off weed and acid, magic / My mind is doin' backflips, gymnastics / All my albums classic / All these fake rappers, they stay cappin' 'bout a whole lot of sh** that ain't happen." He also uses a word that he brought up while talking about his album, "See You Next Wednesday," to Billboard, stating, "Lookin' bad, oh, you mad 'cause I'm confident?"
Young Thug takes over for the third verse, continuing with ... er, well, the language is a little NSFW, so just trust us when we say it has the same sort of vibe as what came before. However, that's not all that's being said in this particular song.
Belly, The Weeknd, and Young Thug will give you reasons to believe
Although it might seem like Belly, The Weeknd, and Young Thug are all focusing on the downsides that can come along with reaching the top on "Better Believe," that's not true at all. That's because, as the name of the song suggests, they feel like those around them "Better Believe" in what they're doing. That is, despite any hardships or haters.
"Steady on top ... better believe / They keep prayin' on my fall, y'all better believe / I'ma die on top ... better believe / I just watched my opps team up, y'all better believe," The Weekend notes in the pre-chorus, per Genius. From there, he's joined by Belly in the chorus, which is when the two repeat, "Y'all better believe, y'all better believe."
Considering the fact that Belly took to Twitter on July 19 to call his song the "biggest record of the summer," there's definitely no doubt that his confidence is back which may, indeed, be a reason to "believe" that his success isn't going away anytime soon.